Pouring concrete around a parked car – Video: LDZ Zmotoryzovani Lodzianie/Facebook
Pictures of a car stuck in concrete went viral, spawning online memes and turning the stuck car into a tourist attraction.
Jaroslaw Kostrzewa, administrator of the Facebook community LDZ Zmotoryzovani Lodzianie (specializing in infrastructure issues in Lodz) revealed inertia – The fourth largest news site in Poland – After the contractor renovating Legionow Street could not find the car's owner, he called the city police. However, the police left only the parking fee slip and summons under the windshield wiper of the car.
With no other option, on November 3 construction workers had no choice but to fence off the car, cover it with a tarpaulin and pour concrete around it.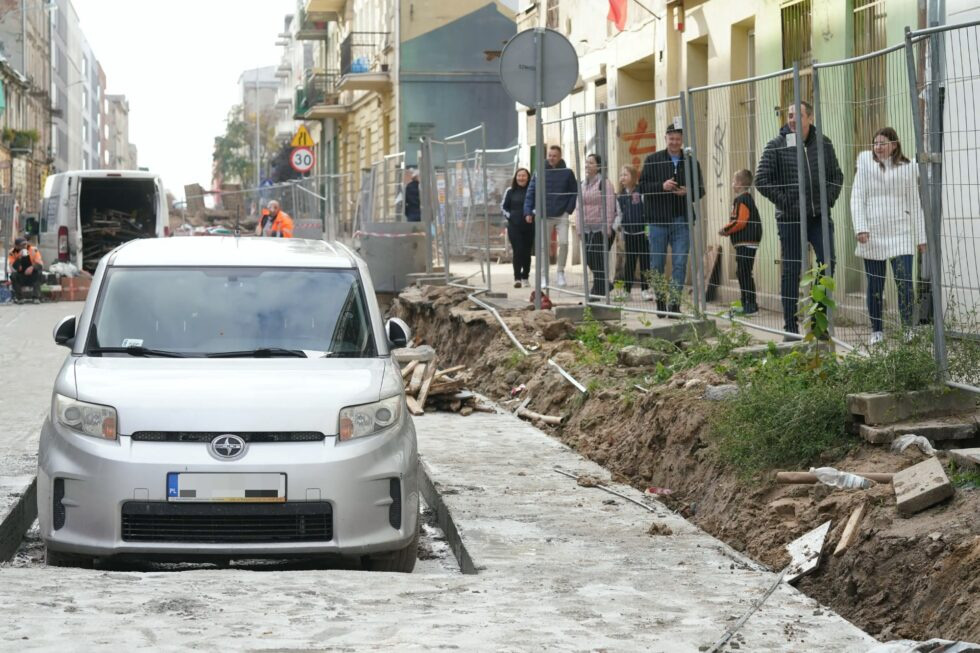 According to the reaction below to the video shared on Facebook, there is a rule in Poland that it is forbidden to "drive" a vehicle arbitrarily, except for the vehicle owner, a person authorized by the vehicle owner, or a person with authority, who leads For a situation. This ironic scene.
Reporter of Gazeta WyborczaOne of Europe's most widely read daily newspapers reached out to the police to find out more about the case. However, city police declined to comment and referred all questions to City Hall.
Speaking to Polsat television on 4 November, city spokesman Paweł Spichowicz acknowledged that the incident was attracting attention, but assured that it would not affect the quality of the road renovation. He also said that the work should be completed by the end of this year.
"So far, we still haven't been able to contact the car owner. We've sent a summons, and we don't know why the car is parked like this, even though the renovation was announced early on," Spichowicz said. "
The car in an awkward position suddenly became a tourist attraction and photo spot – Video: LDZ Zamotrizowani Lodziani/Facebook
After photos of the car spread online, people started going to the scene. Locals joke that there is a new tourist attraction in town.
"It looked very interesting on TV, so I invited my husband to go to Lodz," one tourist told the newspaper. Gazeta Wyborcza,
This incident also gave rise to a meme-making movement. One of them suggested that this scene would be a great idea for a LEGO city construction set.
The story does not stop here. Mr Spichowicz told Radio Polsat that authorities planned to tow the car on 6 November. But on the morning of 5 November, the LDZ Zamotrizowani Lodziani community spread photos showing that the car had disappeared at midnight.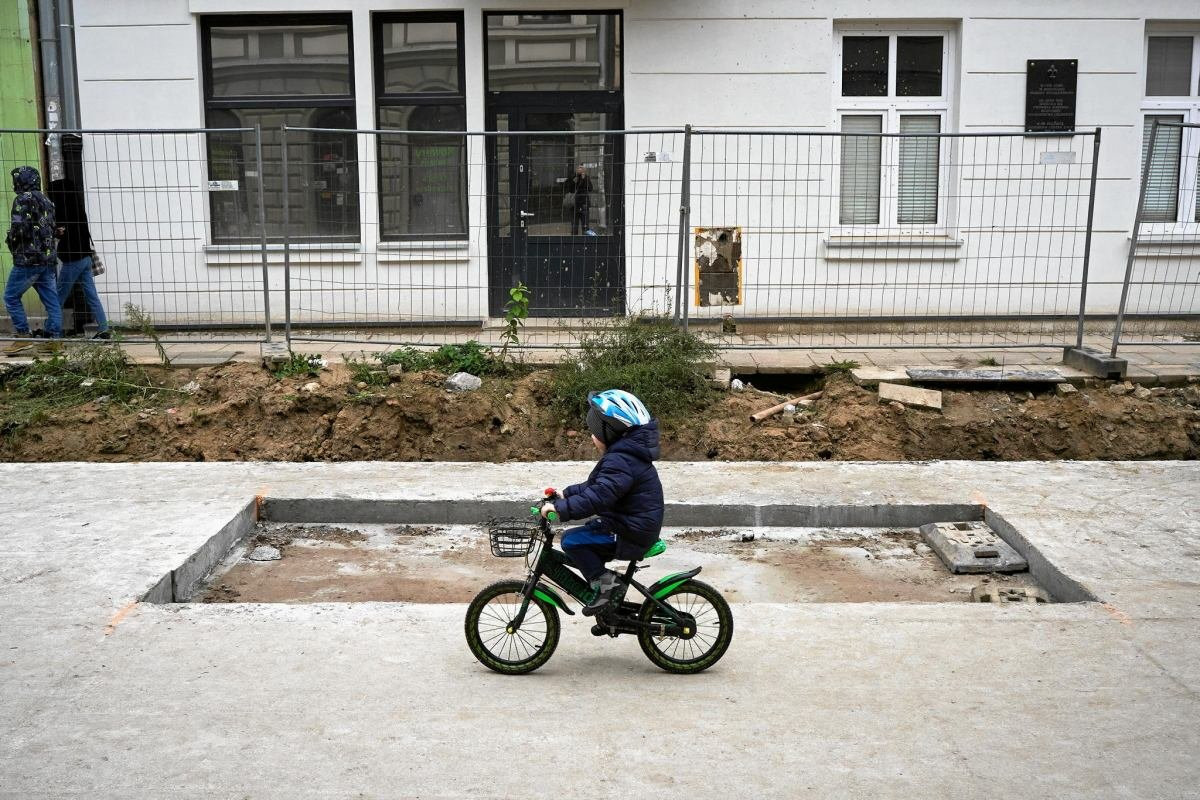 "People heard a sound at 2 o'clock in the night. It turned out to be the sound of a car running away. I thought it must be the owner of the car. I was surprised that the city police did not set up a blockade to prevent this car from running away." "The group administrator said Gazeta Wyborcza,
(TagstoTranslate)Strange story(T)Viral video(T)Viral video(T)Road construction(T)Unique road(T)Concrete is being poured on the road(T)Concrete is being poured