Published images showed soldiers from Brigade 14 entering the Palestinian territory and confronting Hamas gunmen.
Israeli infantry equipped with heavy weapons and motor vehicles moved through destroyed areas in Gaza.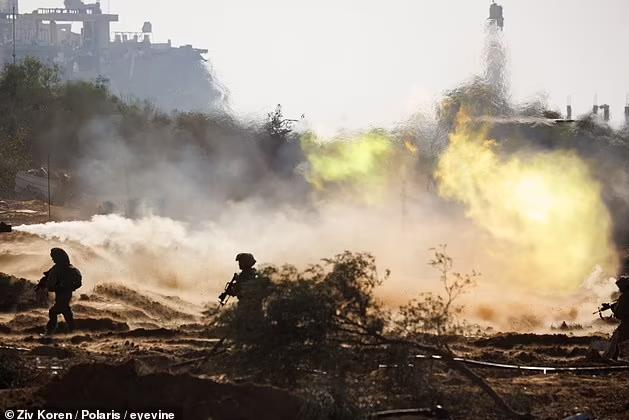 Israeli soldiers walking on the front line in the Gaza Strip with an Israeli Merkava tank spraying gas from behind – Photo: Ziv Koren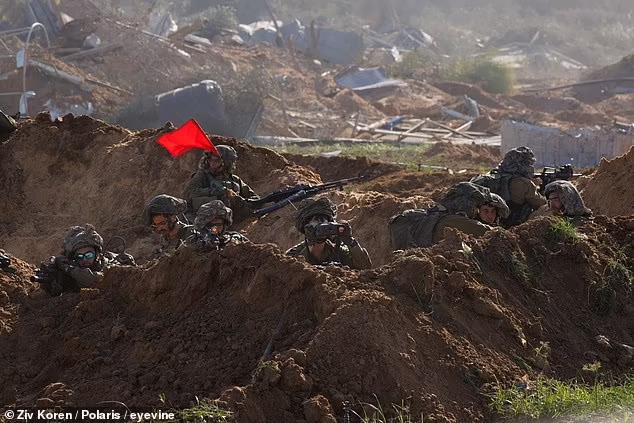 The IDF gather in a trench with red flags as they enter the Palestinian territories on November 6 – Photo: Ziv Koren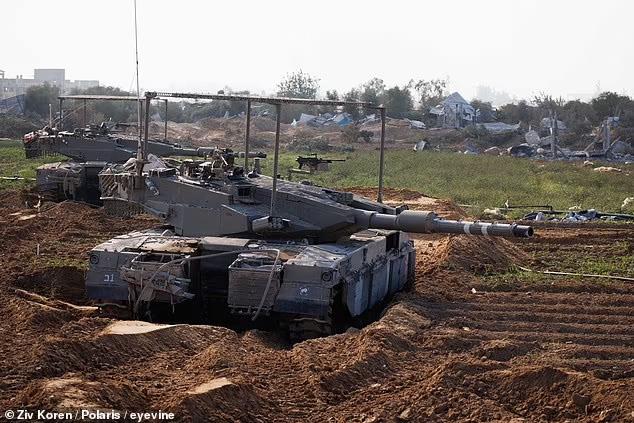 IDF Mercara tanks moving through a field in northern Gaza – Photo: Ziv Koren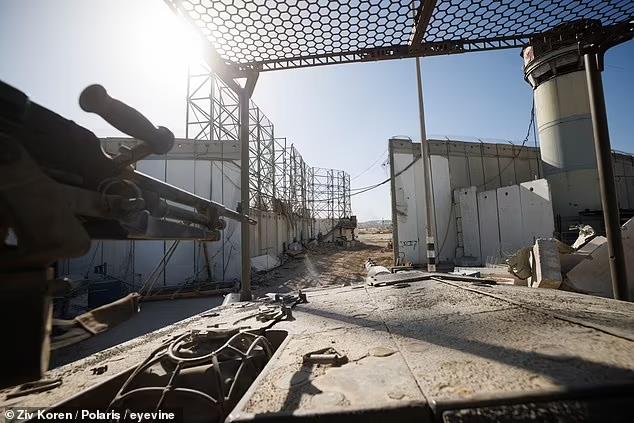 Image inside an IDF tank as troops advance through the border wall between Israel and Gaza – Photo: Ziv Koren
Meanwhile, other photos show the moment the army entered southern Israel's Kfar Azza area bordering Gaza – one of the most heavily damaged places in Hamas' attack on the country on July 7.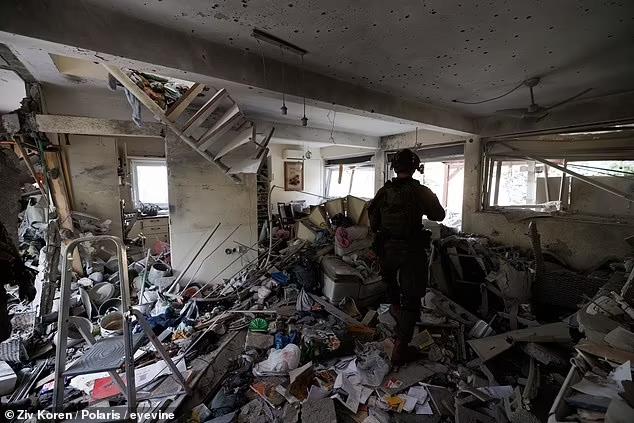 Israeli soldiers enter a ruined building in Kfar Azza – Photo: Ziv Koren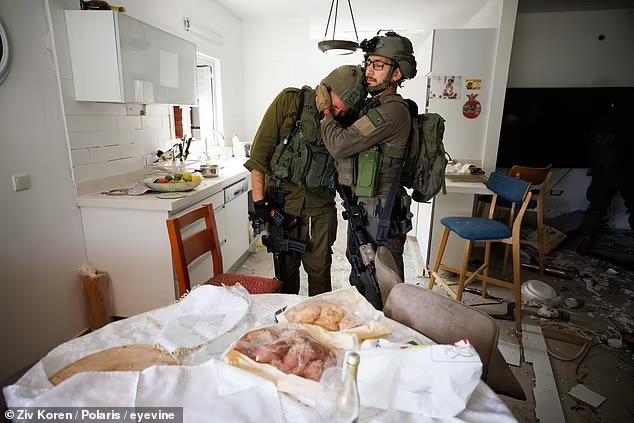 A soldier sobs as he looks at an abandoned dinner table in a house in Kfar Aza, where an entire family was killed in a Hamas attack on October 7 – Photo: Ziv Koren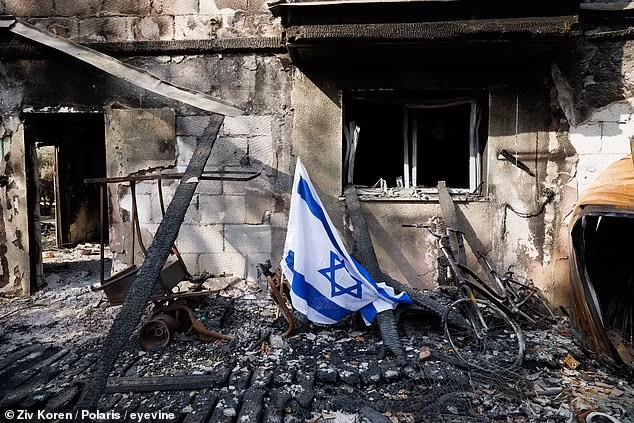 Israel's neighboring Bere area was also destroyed – Photo: Ziv Koren
In another development, on November 6, multiple agencies reported that the US government would transfer $320 million worth of precision bombs to Israel while Israel is under pressure for a ceasefire.
According to the document seen by the newspaper, the deal states that weapons maker Rafael USA will deliver the bombs to its parent company in Israel for use in an aid package that includes support and testing. wall street journal To be contacted.
Also follow Wall Street Journal, US President Joe Biden's administration officially informed congressional leaders about the transfer from October 31.
The news came as the White House said Mr Biden and Israeli Prime Minister Benjamin Netanyahu discussed the possibility of a "strategic pause" to allow civilians to safely evacuate from the war zone.
As recently as November 5, Mr Netanyahu strongly rejected calls for a ceasefire and said there would be no ceasefire until all Israeli hostages held by Hamas were returned.
However, in his latest statement on 6 November, Mr Netanyahu said Israel would consider a "small strategic pause" in the fighting in Gaza to create conditions for humanitarian aid to enter the area or allow humanitarian aid to enter the area. Permission can be given. Allow hostages to leave by Hamas.
theo reuters, The Israeli leader also reiterated his country's rejection of a complete ceasefire, which several countries, including Arab countries, had earlier called for when all hostages were not released.
Some other photos from inside Gaza published by photographer Ziv Koren: