Connected Yonhap On November 6, it was reported that Jang Yu-jung (23 years old) was accused of murdering a woman who worked as a tutor, then dismembering and disposing of the victim's body on May 26. . According to prosecutors, Jang Yoo-jung showed extreme cruelty by stabbing the victim (also 20 years old) more than 110 times.
During a final hearing at the Busan District Court on November 6, prosecutors requested the death penalty for Jang Yoo-jung. Prosecutors say he killed the victim, whom he did not know, to vent his anger, spreading fear that anyone could be murdered for no reason.
Prosecutors said the suspect needed to be "permanently isolated from society." However, Jang Yoo-jung's lawyer asked the court to reduce the sentence, arguing that the defendant was suffering from undiagnosed bipolar disorder due to aggravating unfortunate circumstances.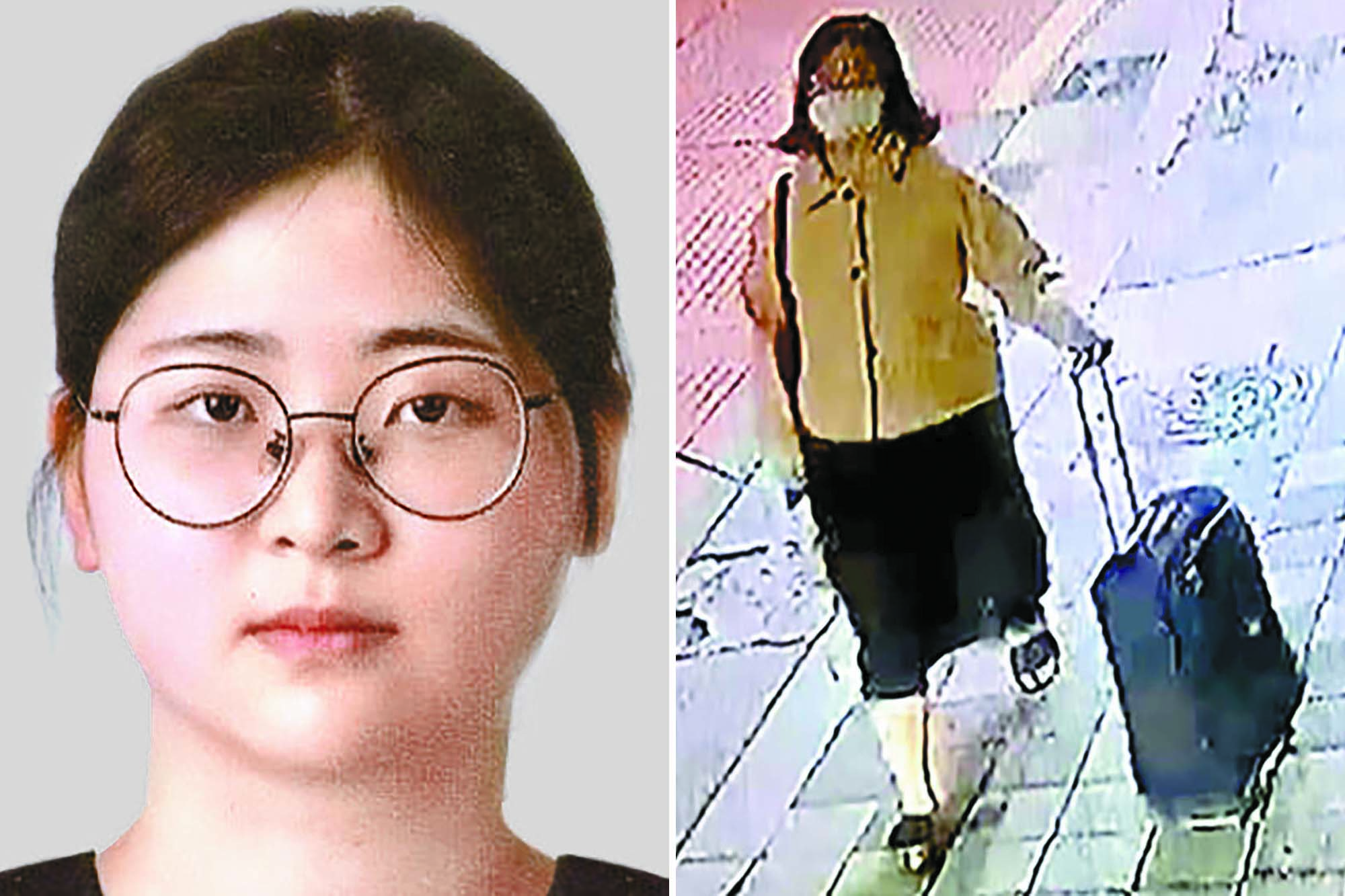 Jang Yoo-jung placed parts of the victim in a suitcase, took a taxi to the Nakdong River to dispose of the body. Photo: Busan Metropolitan Police
according to the newspaper Chosun IlboJang Yoo-jung was obsessed with TV shows and books about crime, she decided to kill real people and researched how to hide the bodies.
To locate the victim, the defendant used an application that connects parents with private tutors, contacting the victim by pretending to be the mother of a 9th grade student who wanted to learn English.
After that, Jang Yoo-jung wore a uniform purchased online, pretended to be a student, and went to the victim's house. Police said that Jang Yoo-jung was younger, so the victim may have mistaken Jang Yoo-jung for a middle school student while wearing her uniform.
After murdering the victim, Jang Yoo-jung took a taxi to the Nakdong River to dispose of the body. However, the taxi driver became suspicious of Jang Yoo-jung's actions and reported it to the police.
Police later found blood-stained clothes and other body parts of the victim in several bags at the defendant's house.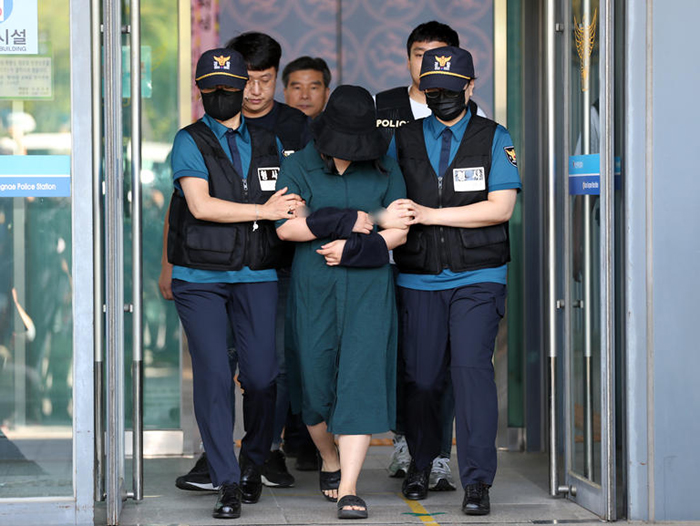 Jang Yu-jung (center) is taken to the Busan District Prosecutor's Office on June 2. Photo: News1
According to the police report, to make the incident look like a disappearance, Jang Yoo-jung kept the victim's cell phone, ID card, and wallet.
When interrogated, Jang Yoo-jung initially claimed that she accidentally killed the victim during an argument, but later confessed to the crime.
At the trial on November 6, the defendant apologized to the victim's family and said that if she was not given the death penalty, she would make great efforts to live a law-abiding life as a citizen of society.
Yonhap Jang Yu-jung is quoted as saying: "I am diligently learning Chinese and Japanese. I sincerely hope that after being re-educated, I will have the opportunity to live and become a new person."
The sentencing hearing is scheduled for November 24.