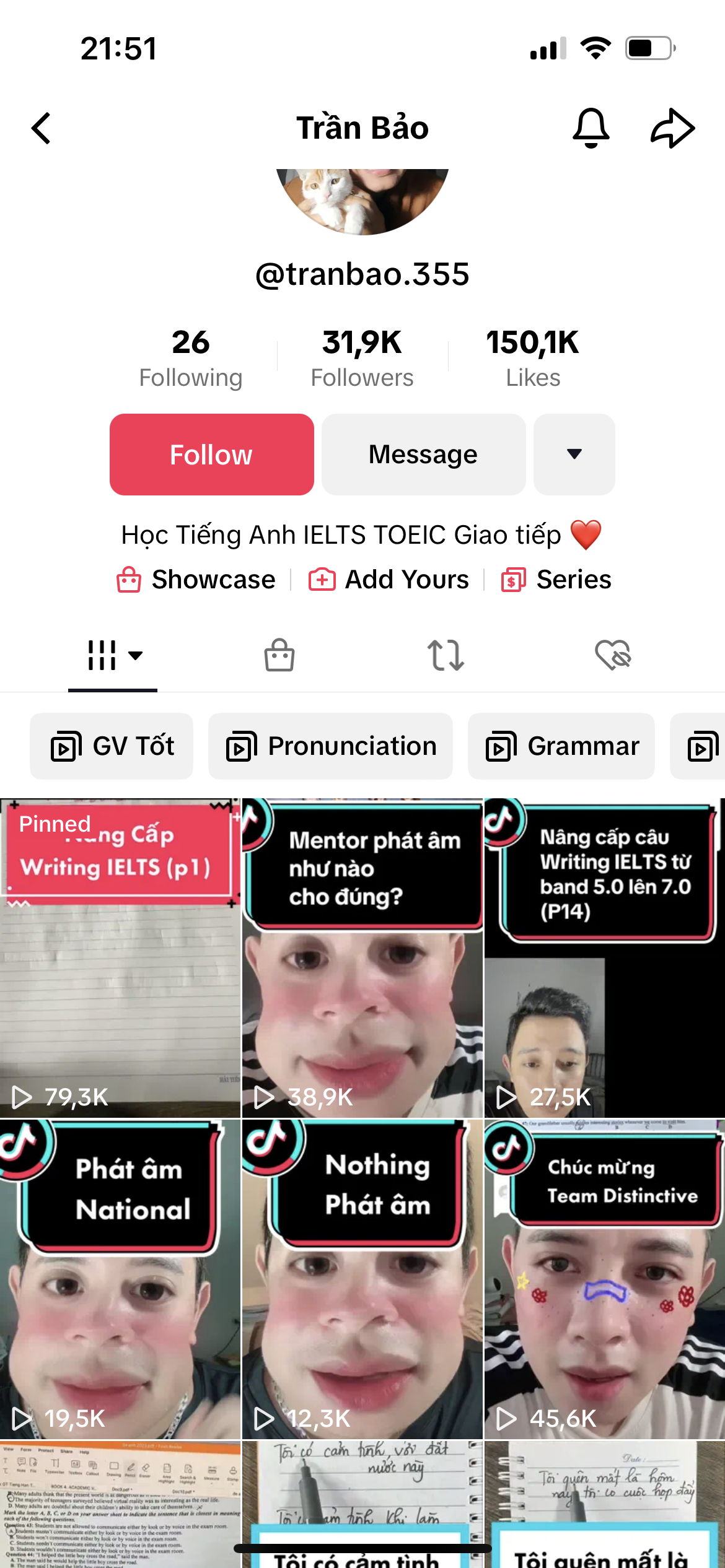 After paying for the online course, I just want to cry!
Recently, many young people have become victims of online courses, the most popular of which is learning English. As one of the social networks used by a large number of Gen Z (born 1995 – 2012), TikTok is highly trusted.
"I'm from a small province so my English is not good. I saw that a person named Bao Bao had a lot of views and interactions on TikTok, so I trusted him. I decided to follow this person's advice. Signed up for and then got angry because everything was not as advertised, the quality was not as good as advertised. The quality of the online courses is extremely poor.
I can't ask for my money back, everyone wants to cry because the tuition is not affordable," H. Phuong (Ho Chi Minh City University of Transportation) was upset.
Last October, H. Phuong and his friends saw that the VTV1 news channel called the center a scam and realized they were not rare.
Most of you said that the intro clip has a lot of views, comments and likes, so you think the reputation level is high. When they realized that it could be interfered with through seeding (a way of spending money to buy likes, comments or views), it was too late and they had been fooled.
After that trick, many people realized that they need to strengthen their critical thinking to avoid tricks and scams on social networks, especially online courses.
But in many cases, with just a little searching, you can find all the relevant information, even how they were inspected and how they were punished.
Needless to mention, if you listen carefully, you will realize that some online teachers have very poor English pronunciation, how can they get high IELTS scores as advertised, but in fact many of the sobbing comments are fake. Eat.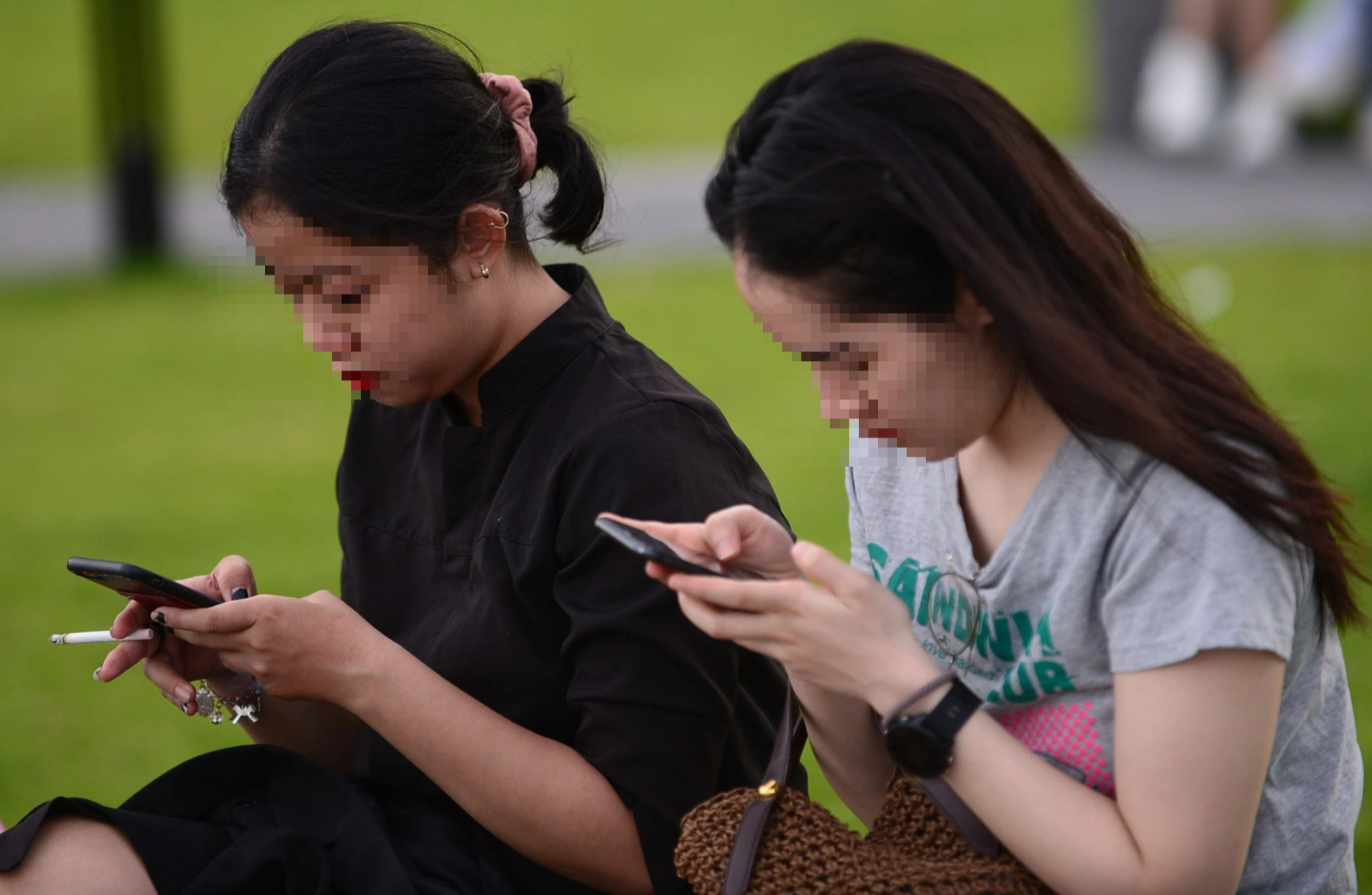 A moment of happiness, a long day of regret
In the past few weeks, the online community has again become excited by the trend of turning users' photos into beautiful faces resembling movie actors, flooding the social network.
It's easy to understand, who wouldn't like it when suddenly your appearance becomes a handsome man or goddess, posting it for everyone to admire, and getting huge interactions is even more fun.
In a quick survey of about 50 people who responded to this trend, only one said they had a concise description of the application's terms of use!
This is because the terms are very long and confusing so don't read them. The second reason is that you are afraid of being "slow" and out of date with the majority, so get used to it first, think about everything else later!
Regarding this story, Mr. Nguyen Phu Luong, Deputy Director of the National Cyber ​​​​Monitoring Center (Information Security Department), said that many applications collect images and user information, which poses a risk of exposure and leakage. ,
Therefore, as with any application or social network, users should clearly understand the privacy policies and read the provider's terms of use carefully.
Ho Chi Minh City Police also warned people about the possibility of losing information security, losing property and promoting technological crime activities from applications that are a trend on social networks today.
The presence of online courses or online trends has become very popular. To avoid falling into the trap of losing data or losing money… it is up to the users to read and understand the agreements and conditions before using.
Being a little cautious, we would ask the question why applications and social networks are free when they have many modern functions that easily attract users?
There is a very popular saying in Silicon Valley (USA): "What we use and pay for is the product. What we use without paying for, is the product."
(TagstoTranslate)Critical Thinking(T)Social Networks(T)Learn English(T)Gen Z(T)Online Courses