China's General Administration of Customs said on Nov. 7 that export turnover in October reached US$274.8 billion, down 6.4% from the same period last year. This is the sixth consecutive month when this number has declined.
Meanwhile, import trade reached USD 218.3 billion, 3% higher than the same period in 2022. According to CNBC, China recorded a 3.7% decline in imports from the US and an increase of more than 5% in imports from the European Union (EU). and from ASEAN increased by 10.2%.
according to the sheet South China Morning Post, Beijing has announced a number of policies since the summer to boost economic growth. However, the overall recovery momentum is still fragile in the context of the real estate industry remaining unstable and local government debt becoming another significant risk to the economy.
Xu Tianchen, an economist at the Economist Intelligence Unit (UK) economic research agency, commented that the export data reflected instability related to the pace of recovery from external demand.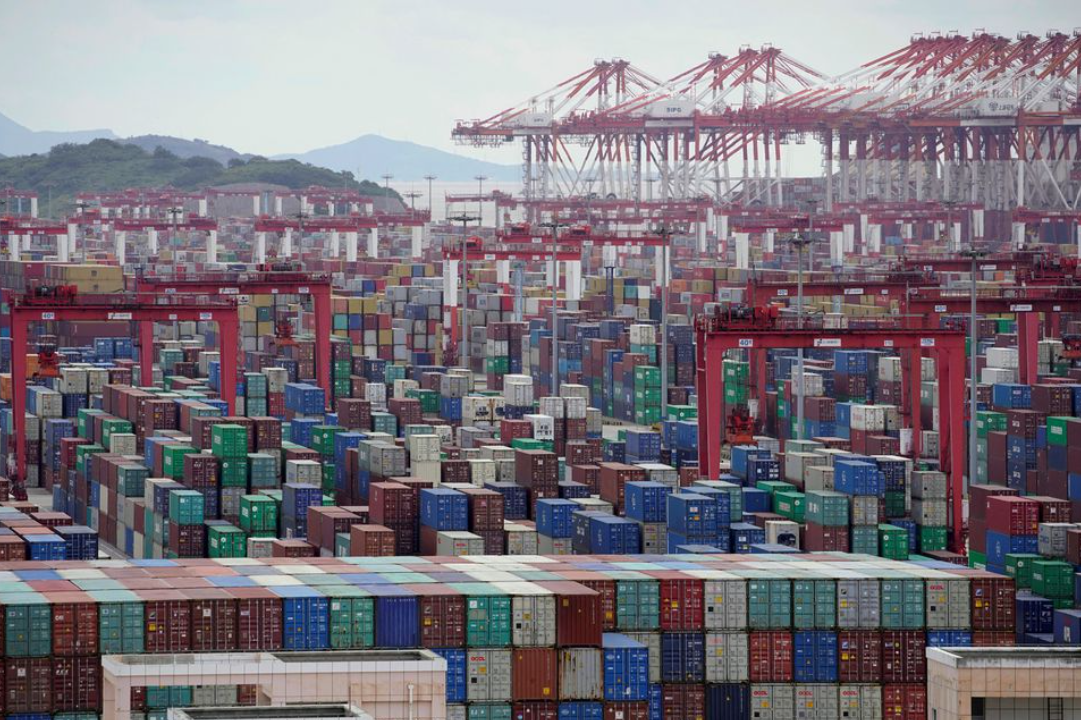 Containers at Yangshan deep sea port in downtown Shanghai – China Photo: Reuters
On the same day as the above figures were announced, the International Monetary Fund (IMF) raised its forecast for China's economic growth in 2023 to 5.4%. According to the IMF, the reason for the move was that China's economic growth was higher than expected. and Beijing's recent policy announcements in the third quarter.
However, the IMF believes that China's economy will grow only 4.6% in 2024 in the context of continued weakness in the real estate market and poor external demand.
Also on November 7, China's Ministry of Commerce asked exporters to report transactions involving rare earth metals and oxide products considered to be of strategic importance. The ministry said imports of crude oil, iron ore, copper concentrate and potash fertilizers also need to be reported in detail, including order and shipment information.
These new rules will be effective for 2 years from October 31, 2023. China is currently the world's leading producer of rare earths. It is a source of raw materials used in many sectors including national defence.