According to Reuters, people who continuously misuse laughing gas can be fined or jailed for 2 years. Meanwhile, those found producing, supplying or selling this gas will face lengthy jail sentences. Specifically, the maximum prison sentence for illegally producing and trading laughing gas was doubled to 14 years.
The ban exempts fair use in health care, dentistry and other industries. The government said no license would be required in such cases, but users would have to prove they legally possess the gas and do not intend to inhale it.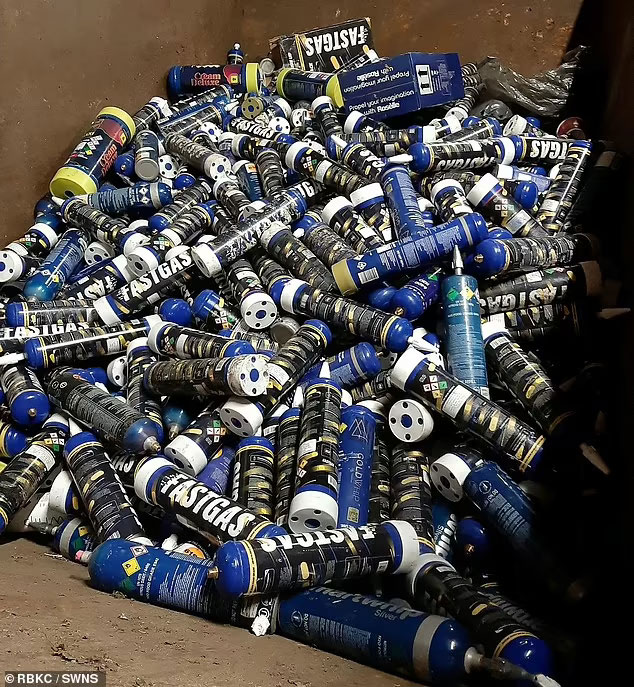 Laughing gas cylinders were collected after a festival in England last year. Photo: RBKC/SWNS
Laughing gas causes feelings of euphoria, relaxation and hallucinations. The use of laughing gas is becoming increasingly popular, especially among youth.
The British government assesses that the gas promotes nuisance behavior and endangers the health of users. According to the British Ministry of Health, using too much laughing gas can cause anemia or, more seriously, nerve damage or paralysis.
Police Minister Chris Phillips said the use of this gas in public places has long contributed to anti-social behaviour, has a negative impact on communities and is unacceptable.
Meanwhile, British Home Secretary Suella Braverman said in September that people were "fed up" with the sight of laughing gas being used in public places, with canisters being thrown into streets across the country.
hoang phuong