On the morning of November 8 (Vietnam time), the WTI oil price fell to 76.67 USD/barrel, while the Brent oil price fell to 81.44 USD/barrel at times. Both reached their lowest levels since July.
Oil prices fell shortly after China released its economic data report on November 7.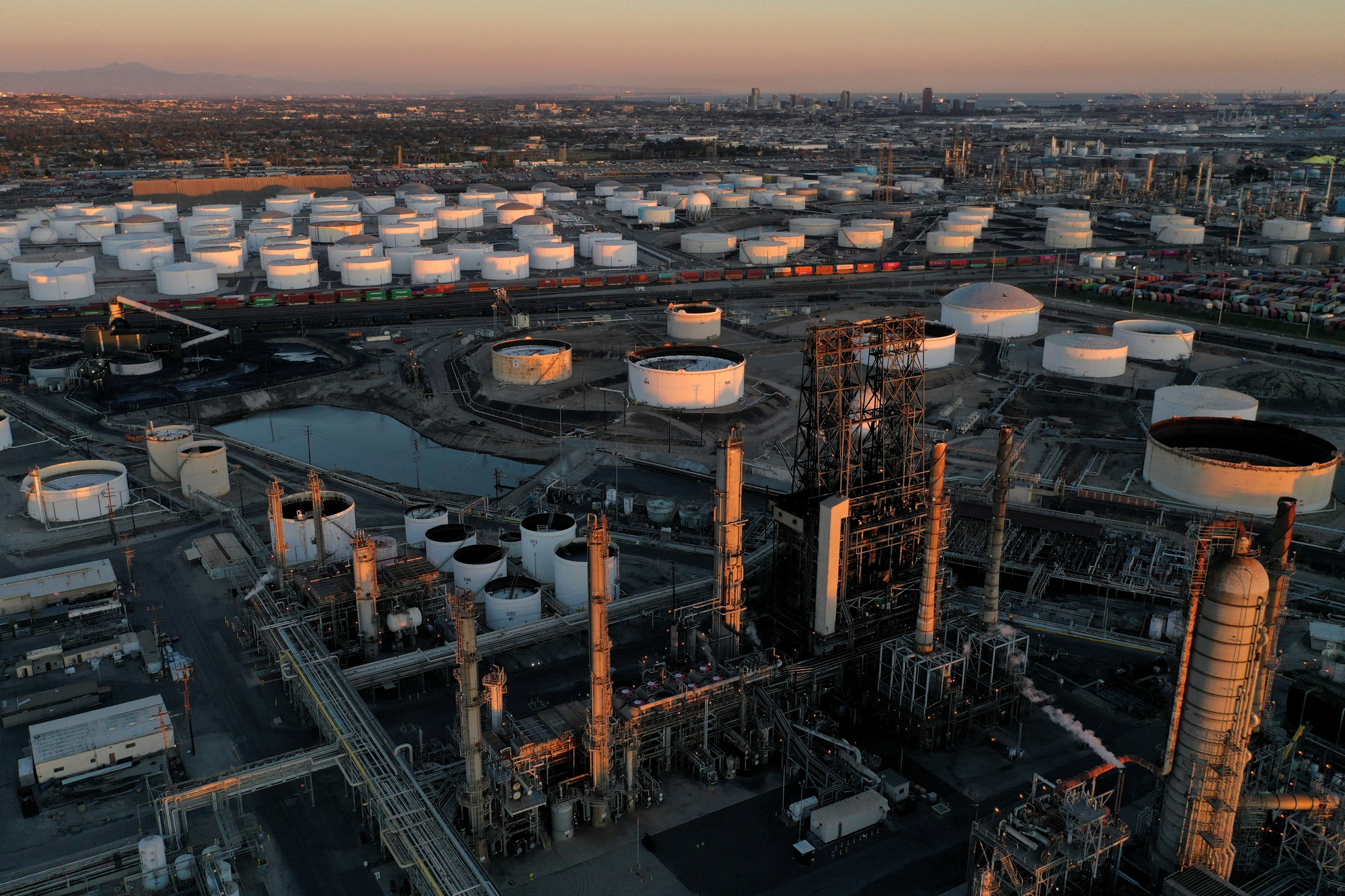 Oil refinery in Carson, California, United States. Photo: Reuters
Beijing's crude oil imports rose in both volume and value in October but the country's overall exports fell more than expected. This shows that global demand is slowing down.
The world's second-largest economy reported a 6.4% decline in dollar-denominated exports in October compared with the same month last year.
China's exports have declined for six consecutive months as higher interest rates put pressure on purchasing power in the global economy.
Minneapolis Federal Reserve Chairman Neel Kashkari on November 7 reduced expectations that the US Federal Reserve (FED) could cut interest rates. Mr. Kashkari said bloomberg: "We have to bring inflation down to the 2% target within a reasonable period of time."
China's newly released economic data downplays the impact of voluntary oil production cuts from Saudi Arabia and Russia. Riyadh and Moscow confirmed on November 5 that they would continue production cuts until at least the end of the year.
Earlier, oil prices rose immediately after the conflict between Israel and Hamas on concerns that the conflict could spread to the Middle East region, disrupting oil supplies.
xuan mai