US Defense Secretary Lloyd Austin said two US F-15 fighter planes carried out the airstrike in response to the recent attack on US forces. Mr Austin said attacks against US troops must stop.
The US Defense Secretary also stressed: "If attacks by Iranian proxy forces targeting US forces continue, we will not hesitate to take further necessary steps to protect the people of Iran."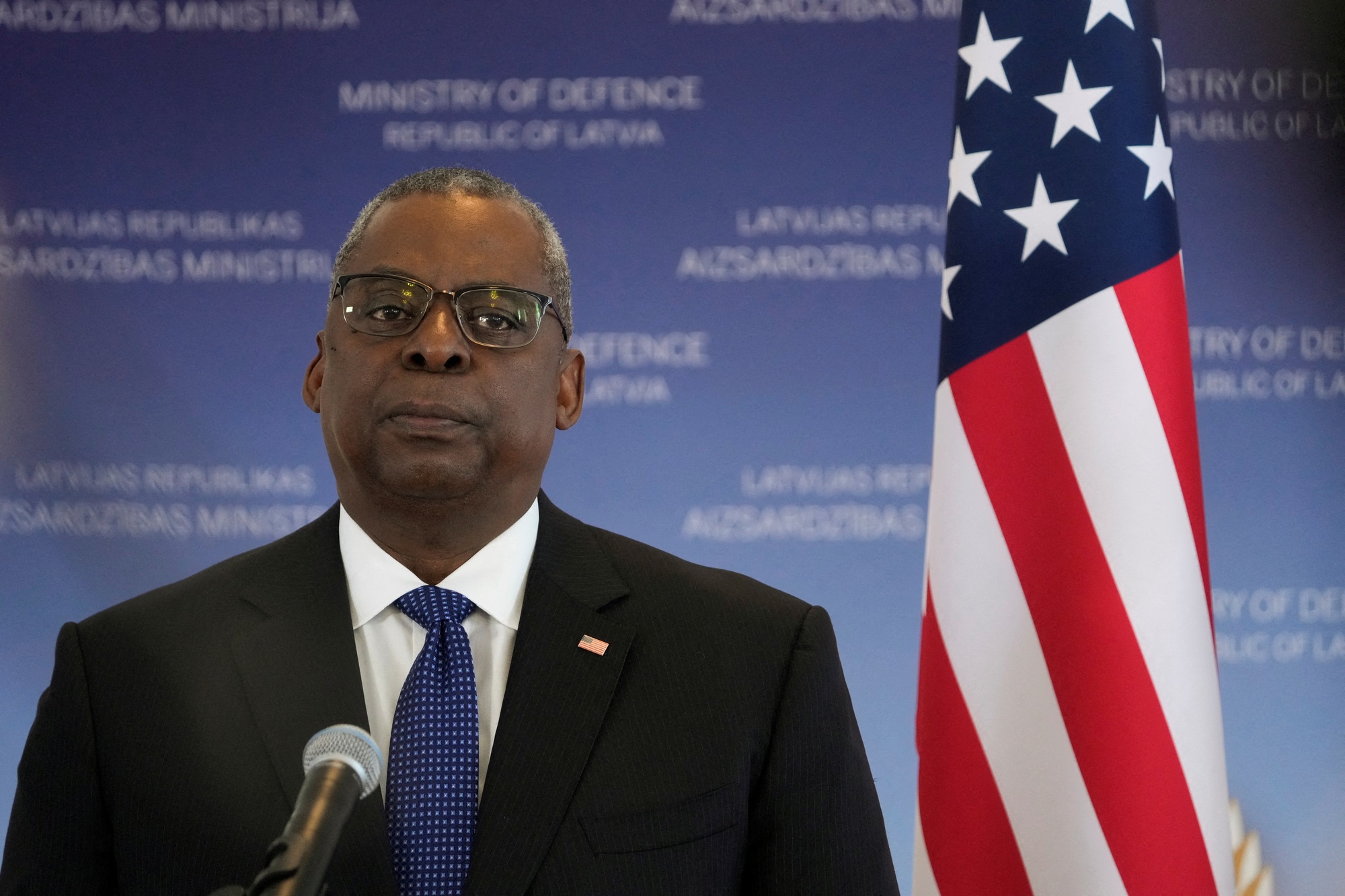 US Defense Secretary Lloyd Austin. Photo: Reuters
The US currently has 900 troops in Syria and 2,500 in Iraq with the mission to advise and support local forces to prevent the rise of the self-proclaimed Islamic State (IS).
There are growing concerns that the Israel-Hamas conflict could spill over into the Middle East and target US troops at different bases.
Earlier in the day, a US MQ-9 drone was shot down by the Iran-backed Houthi movement off the coast of Yemen. CNN quoted a defense official source as saying that the MQ-9 Reaper was operating in international waters and airspace at the time. US Central Command is investigating the incident.
However, Houthi forces said the drone flew into Yemeni airspace and was shot down by air defense forces. The group also claimed to have launched at least four drones and missiles toward southern Israel since October 7.
In a related development, the Syrian National News Agency (SANA) on November 8, citing military sources, said Israel launched airstrikes from the direction of Baalbek in Lebanon, hitting several military targets in the area. Southern Syria, causing some material damage.
The same day, Hezbollah forces said they targeted an Israeli infantry unit near the Shomera base in northern Israel, located near the border with Lebanon.
Tension has increased along the Lebanon-Israel border since clashes broke out between Hamas and Israel on October 7. According to sources, Israeli artillery responded by shelling Lebanese border towns and villages, including Blida, Meis al-Jabal, al-Sindian, Nakoura and al-Labouna.