The above announcement was made in the context of Sri Lanka's efforts to overcome its severe financial and economic crisis.
The US International Development Finance Corporation (DFC) funding reflects new efforts by the US and India to reduce Beijing's influence on Sri Lanka, especially after Colombo borrowed large sums of money from China. Large sums of money invested in port and highway projects during the year's economic crisis.
The Western Deep Water Container Terminal at the Port of Colombo is the largest infrastructure investment by a US government agency in Asia and one of the largest globally.
Colombo Port is one of the busiest ports in the Indian Ocean due to its proximity to international shipping routes. About half of all container ships pass through the country's waters.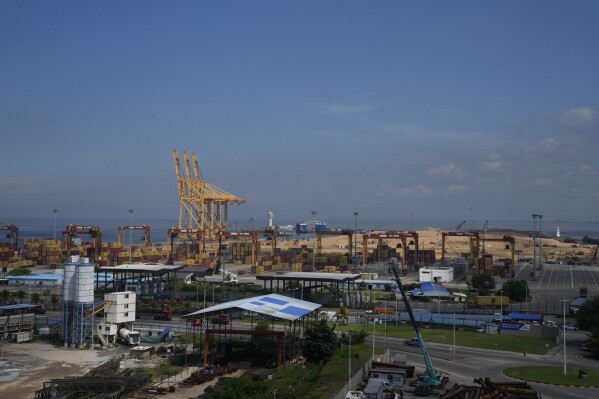 The US will invest US$553 million for a port in Sri Lanka. Photo: AP
According to the news agency APThe US project will provide critical infrastructure to Sri Lanka, with the emerging "potential to transform the Port of Colombo into a world-class logistics hub at the intersection of major shipping routes and markets".
DFC CEO Scott Nathan said DFC's $553 million funding for the Western Container Port "will expand shipping capacity, creating greater prosperity for Sri Lanka without adding government debt, while strengthening the position of America's allies in the region." Will do."
according to page bloombergThe above funding is part of DFC's plan to accelerate investments globally with a total value of USD 9.3 billion by 2023.
DFC said Colombo Port is operating at almost full capacity from 2021 and the new port will serve the growing economies in the Bay of Bengal.
DFC will provide the loan directly to the port development consortium, working with sponsors John Keells Holdings PLC and Adani Ports and Special Economic Zone.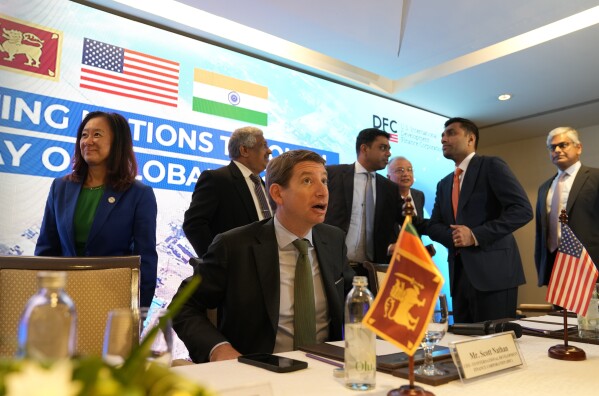 DFC CEO, Mr Scott Nathan (seated), prepares to leave after speaking in Colombo, Sri Lanka on 8 November. Photo: AP
Responding to reporters at Colombo Port, Mr Scott Nathan said: "The US's top priority is to be active in the Indo-Pacific region. Clearly it is a driving force of economic growth for the world."
DFC, established 5 years ago, is a development finance agency that was established under the Trump Administration to promote US foreign policy goals as well as support developing countries.
By the end of last year, China had invested about USD 2.2 billion in Sri Lanka, becoming the largest foreign direct investor in the country. US officials have criticized the volatile operation at Sri Lanka's southern Hambantota port, saying it is part of what they call China's "debt trap diplomacy."