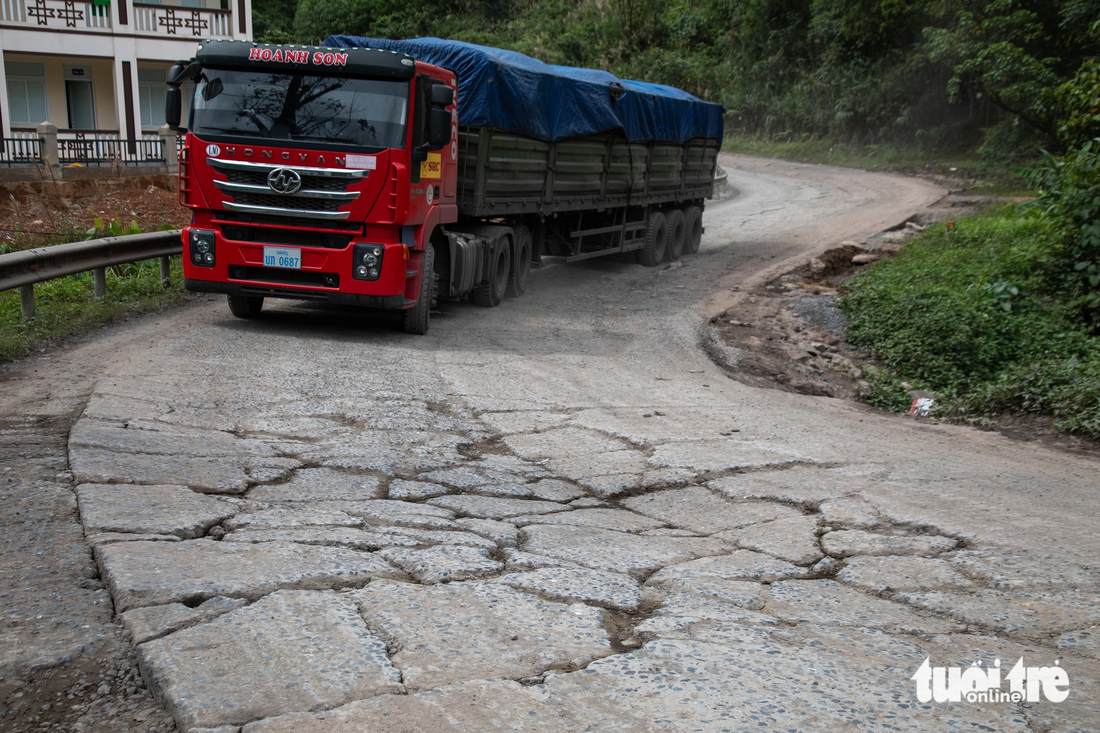 National Highway 15D is 12.2 km long, connecting the Ho Chi Minh Highway to La Le International Border Gate (Dakrong District), a unique road connecting the southern provinces of Laos with Quang Tri Province to the sea.
Damaged road surface, many weak bridges, sharp turns
In July 2023, the Prime Minister allowed overloaded vehicles to clear customs through La Le International Border Gate and travel 10 km inland before unloading. This helps reduce pressure at the border gates, which are often crowded with vehicles due to inadequate infrastructure.
But because of this, the tractors carrying 40-50 tonnes of coal on National Highway 15D are too big, causing the route to become seriously deteriorated, with many faults and subsidence.
According to the comments of tuoi tray onlineThe most seriously damaged road surface is approximately 6 km long from Km6 to La Le International Border Gate. On a 10% slope, asphalt concrete cracked, chipped, subsided, deformed, and was seriously damaged. The damaged spot is about 1 meter wide and hundreds of meters long.
The location is steep, there is a turn and the road surface is narrow, so when there is a vehicle coming in the opposite direction, a heavy truck has to enter the damaged point, making the situation even worse.
At km 10, the cement concrete road surface was completely damaged, breaking into large pieces. Drivers passing through this stretch should drive very slowly to avoid potholes. Several curves on the route were hit by trucks and guardrails were damaged.
During meetings with voters, people of Quang Tri asked the province to quickly find a solution to upgrade National Highway 15D to facilitate the movement of goods and ensure traffic safety.
This national highway was built a long time ago, it is a level IV-VI mountain road, road surface width is 5.5-6 meters, located on high slope terrain, deep ditch, small curve radius, large slope. There are 8 bridges on the route, the operating load allowed to cross the bridge is small and there is only 1 bridge with no operating load limit. There are 14 potential traffic safety points along the route.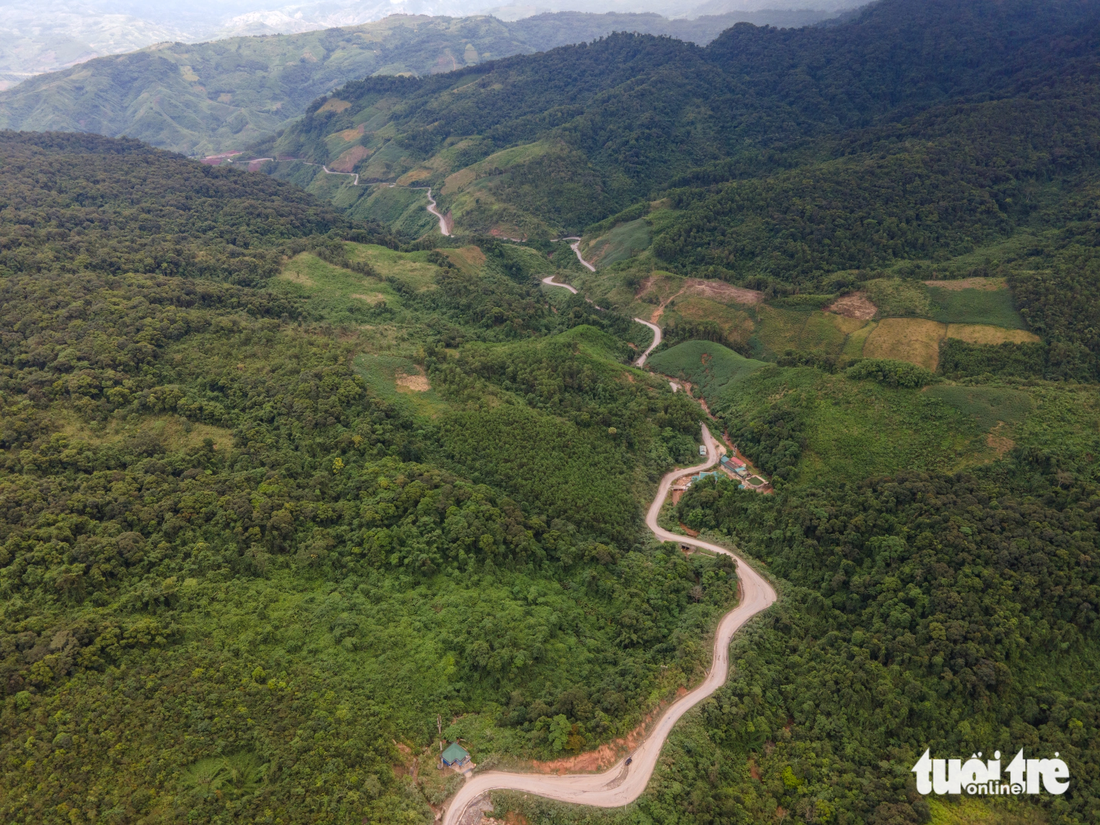 Highway 15D "lifeline" is blocked
According to La Le Border Gate Customs, in the first 10 months of 2023, the volume of goods transiting this route is 2 million tons, an increase of 300%, of which coal accounts for 1.8 million tons.
It is the shortest route connecting the Sekong Coal Mine (Laos) to the port of Vietnam, hence there is a growing need to transport coal from Laos to Vietnam through National Highway 15D, which is expected to reach 10-20 million tons/year. Have an estimate. However, the current transport infrastructure can only cater to about 4-5 million tonnes/year.
Mr. Hoang Ba Linh, Director of La Le International Border Gate Customs Branch, assessed that coal is the main revenue item of this unit today. In the two years 2022-2023, La Le Customs' budget revenue target will always be higher thanks to this item.
However, the severely damaged road 15D is considered to be the biggest obstacle to increasing imported coal production.
The provincial transportation department said that in 2024, the Vietnam Road Administration is preparing to repair several sections on the route at a cost of approximately VND66.5 billion. In the long term, the Ministry of Transport proposes to upgrade National Highway 15D with approximately VND 800 billion using a World Bank (WB) loan.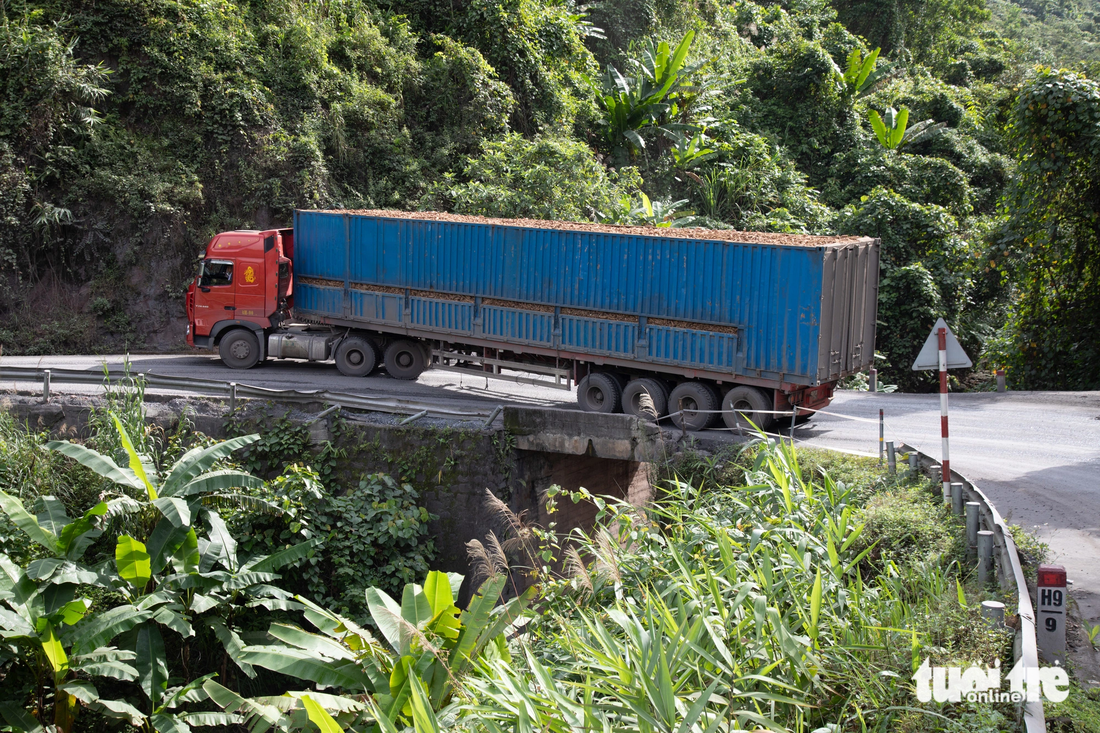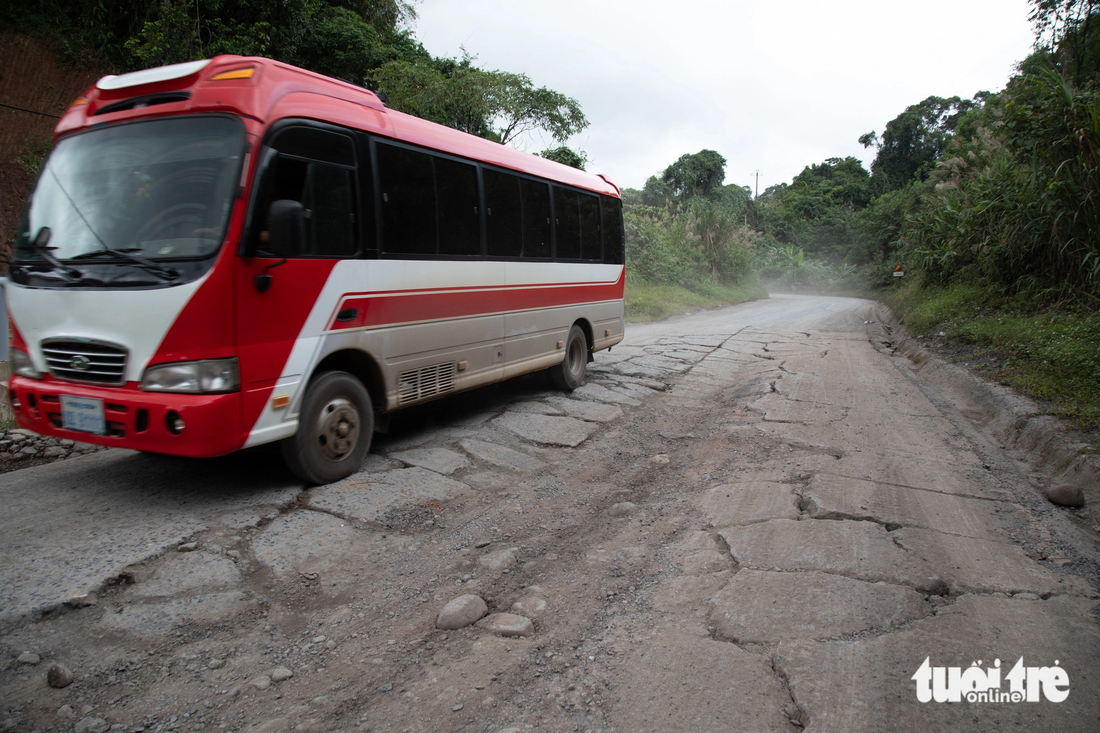 (TagstoTranslate)overloaded vehicle