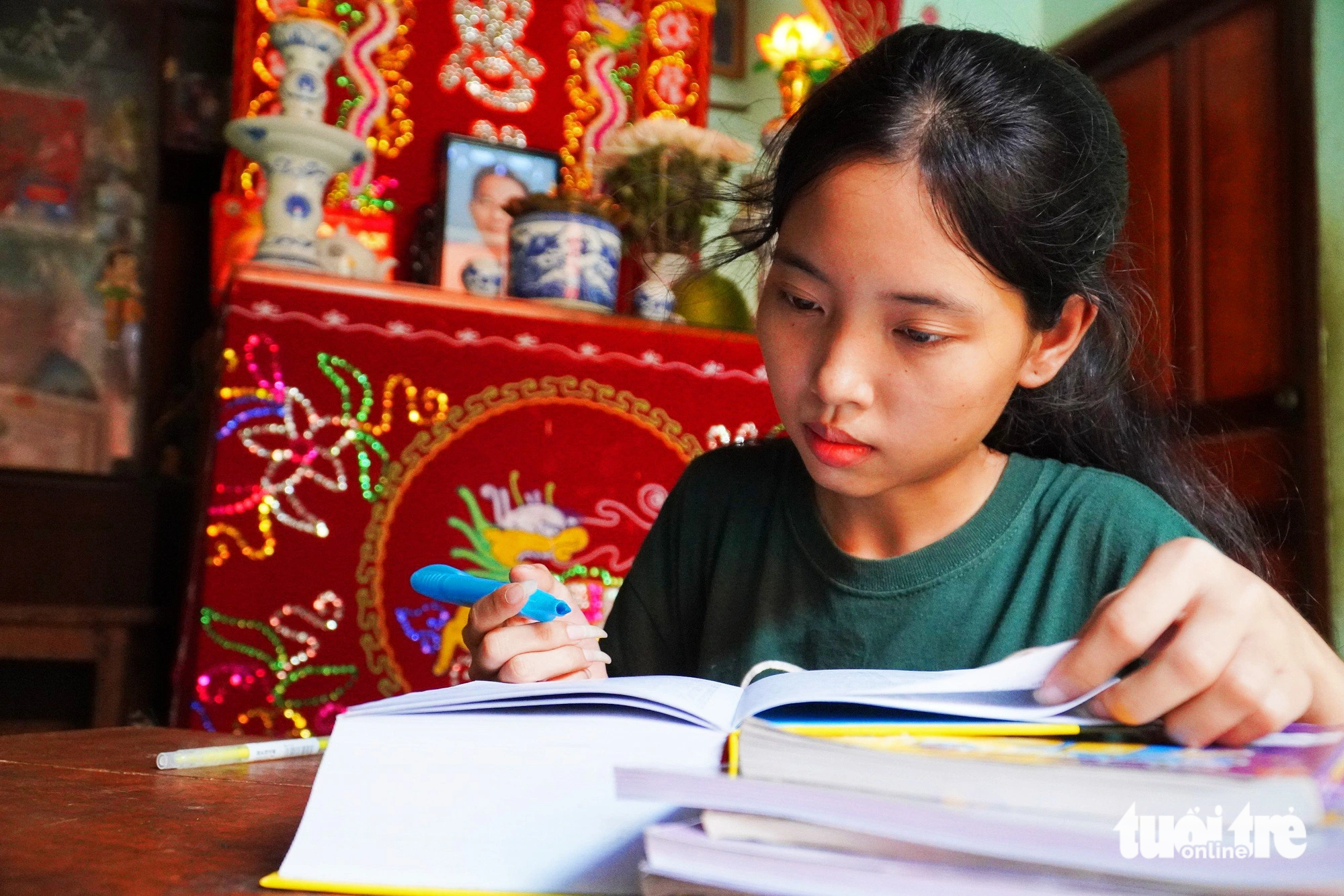 The father, suffering from a serious illness, had only one wish – that his daughter pass the university entrance examination and then close his eyes…
"Waiting for the news that you have passed the university exams, I left"
Early in the morning, the air was cool and drizzle in the mountains made the house even dreary. Ngoc burned a stick of incense on her father's altar, with tears in her eyes as she prepared to go back to school.
Father Ngoc unfortunately died of jaw cancer in February 2022. At that time, his family ran everywhere in search of rays of hope to prolong his life. However, because the fatal disease was in the final stages, the tumor grew very rapidly, and the family's financial situation was difficult, so they decided to take her home.
Since then, Ngoc's father has to endure unbearable pain every day, but he remains optimistic and lives with his family for a long time.
"There were times when my father became pale and silent because of the prolonged pain he witnessed. I felt he was near death. But I don't know whether it was because he wanted to see me enter college as That he once said. Then life returned to him" – Ngoc recalled.
And, as a commitment. Ngoc tried his best to study and eventually received notice that he had passed the examination at Dalat University. Ngoc was happy, the whole family was happy, the happiest person was Ngoc's father.
When he heard his daughter announce that she had passed the university entrance examination as per her wish, the terrible pain could not extinguish the smile on his face. Father passed away just two days later…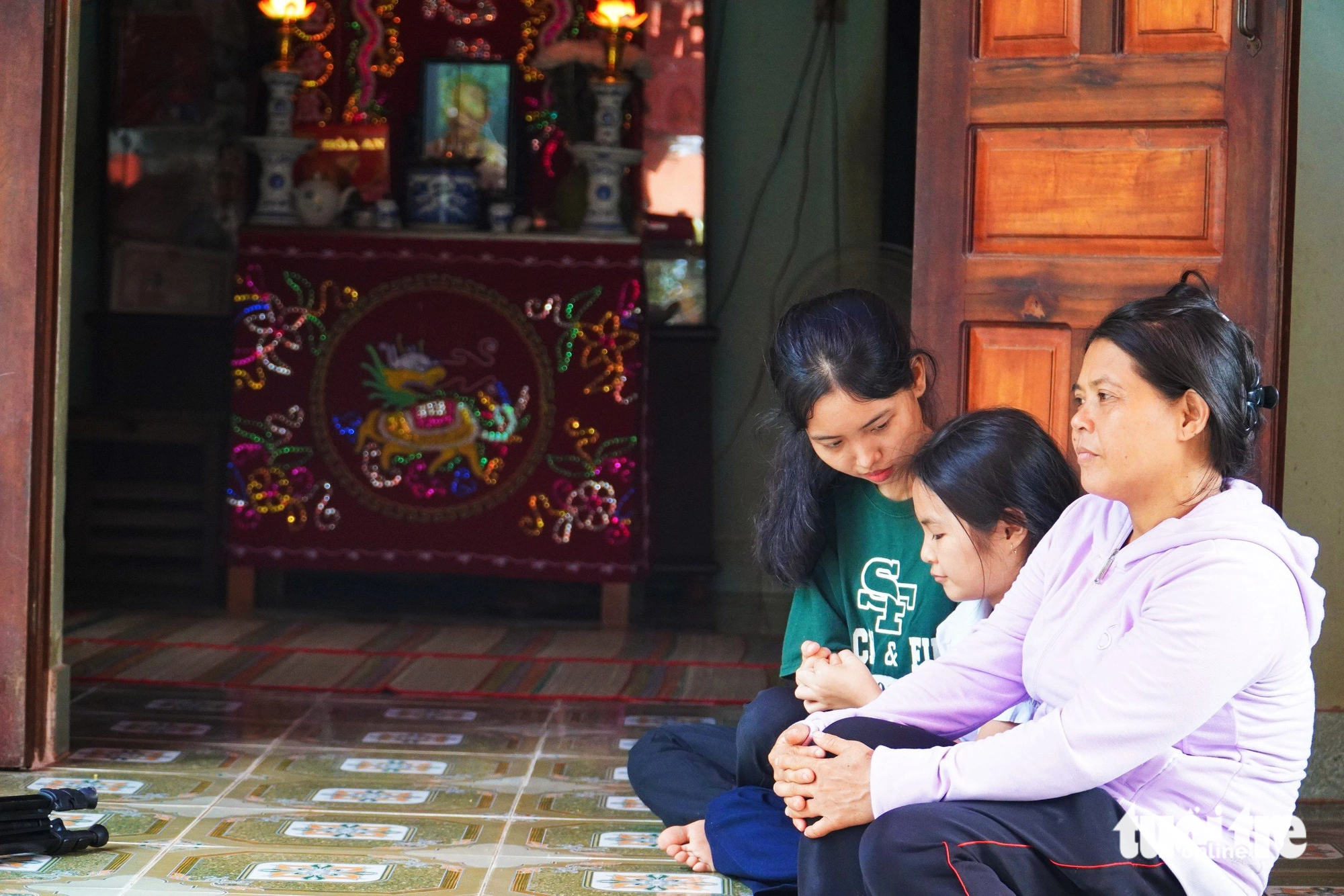 Ngoc said that at the time she was wondering whether she should continue her studies or not. The elder sister is in her 2nd year of university, the younger sister is in 5th grade, the mother is the only breadwinner in the family, but the income is limited to a small salary from an assistant job at a boarding high school for ethnic minorities. Area. Mountain.
After his father's serious illness for several years, all valuable possessions were sold to pay for his treatment and Ngoc's family was broke.
"Many times I thought about quitting studies and going to work to help the family. But I thought that if that happened, my father's dying wishes would not have been fulfilled. My mother also tried to give me her best Encouraged to try." Take care of them." "I was going to school, so I decided to pursue my dream," Ngoc said.
just try your best to study well
After studying for 12 years as a good student, with a high result of 25.75 points in the recent graduation examination, Ngoc was directly admitted into the Chinese Studies major of Dalat University. With a passion for Chinese culture, Ngoc hopes to become an interpreter and translator in the future.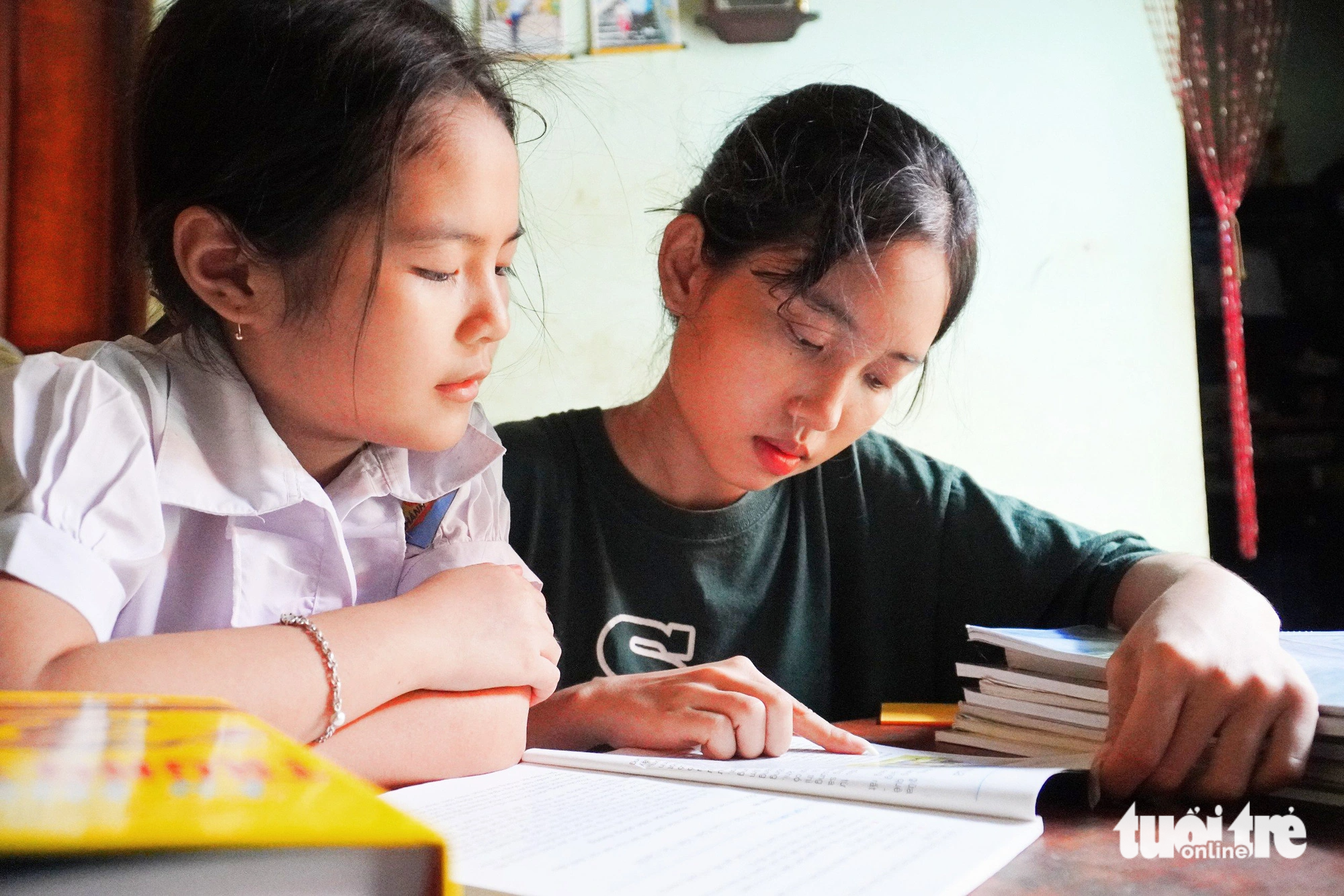 Ngoc's mother lives with her younger sister who is in 5th grade. Ngoc's older sister is a second-year student at Nha Trang University and had to put her results on hold to work because her father had recently passed away and she was not eligible to continue her studies.
Ms. Nguyen Thi Khanh Le, Ngoc's mother, admitted: "No matter how hard it is, I still try to take care of Ngoc's education, since my eldest daughter has temporarily left school And my youngest daughter is still young. So Ngoc is the hope of the whole family, the one who fulfills the will left by her father" – said Mrs. Le.
The weather is starting to cool down in Da Lat. Ngoc said that after getting used to life in the City of Flowers and studying, she found a part-time job in a clothing store, wanting to ease the burden on her mother and sister.
"Every day I walk to school and to my part-time job, which is 3 km away from the boarding house. At first it was a little hard, but I had to try to keep my dream alive. And more than that, I had to try I had to study so that in the white clouds, my father could smile with pride because I fulfilled my father's wishes" – Ngoc expressed.
She is an energetic and energetic student
Ms. Thanh Thi Ngoc Thuy – Le Thi Kim Ngoc's 12th grade homeroom teacher – said that Ngoc is a poor student who is studious. In high school, as secretary of the class youth union, Ngoc was always active in school activities, serving as an example for her friends to follow.
Ms Thuy said that when Ngoc's father died of a serious illness, her teachers and friends also provided encouragement and care, motivating Ngoc to go to university.
"Before she went to university, her father passed away, which was a great loss for Ngoc. I hope she will always remain strong and not disappoint her father and family's wishes on the path she has chosen. Will work hard." – Ms Thuy shared.
(TagstoTranslate)Support School(T)Tuoi Youth Newspaper(T)Da Lat University(T)Khan Hoa Province(T)Lê Thi Kim NGOC(T)Orphan Students