According to an announcement on November 9 by NYU Langone Health Group, an academic medical center affiliated with New York University (NYU – USA), the patient is Mr. Aaron James (46 years old). Mr. James met with an accident involving high voltage power lines, which destroyed most of his face and left eye.
In addition to being the first person in the world to have a total eye transplant, Mr. James also had a partial face transplant.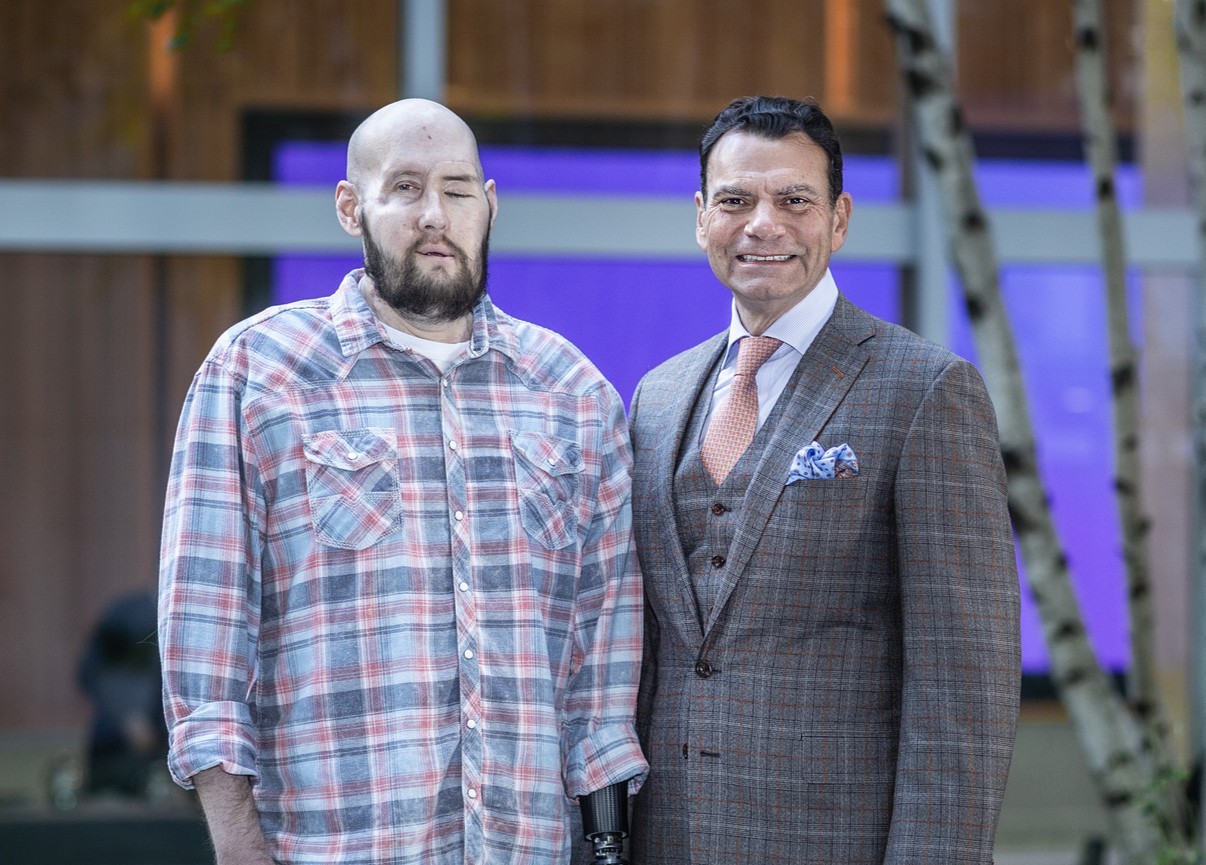 Patient Aaron James (left) who had part of his face, including the left eye, nose, mouth and both cheekbones, transplanted last year – Photo: NYU Langone Health
Doctors performed the surgery in May last year. The donated eye now looks completely healthy, although it is still too early to know whether it will allow Mr James to see normally again.
A male patient from Hot Springs City (Arkansas – USA) told the AP: "I feel fine. I still can't make any movements inside my eyes, my eyelids still won't blink. But now I My feelings are back."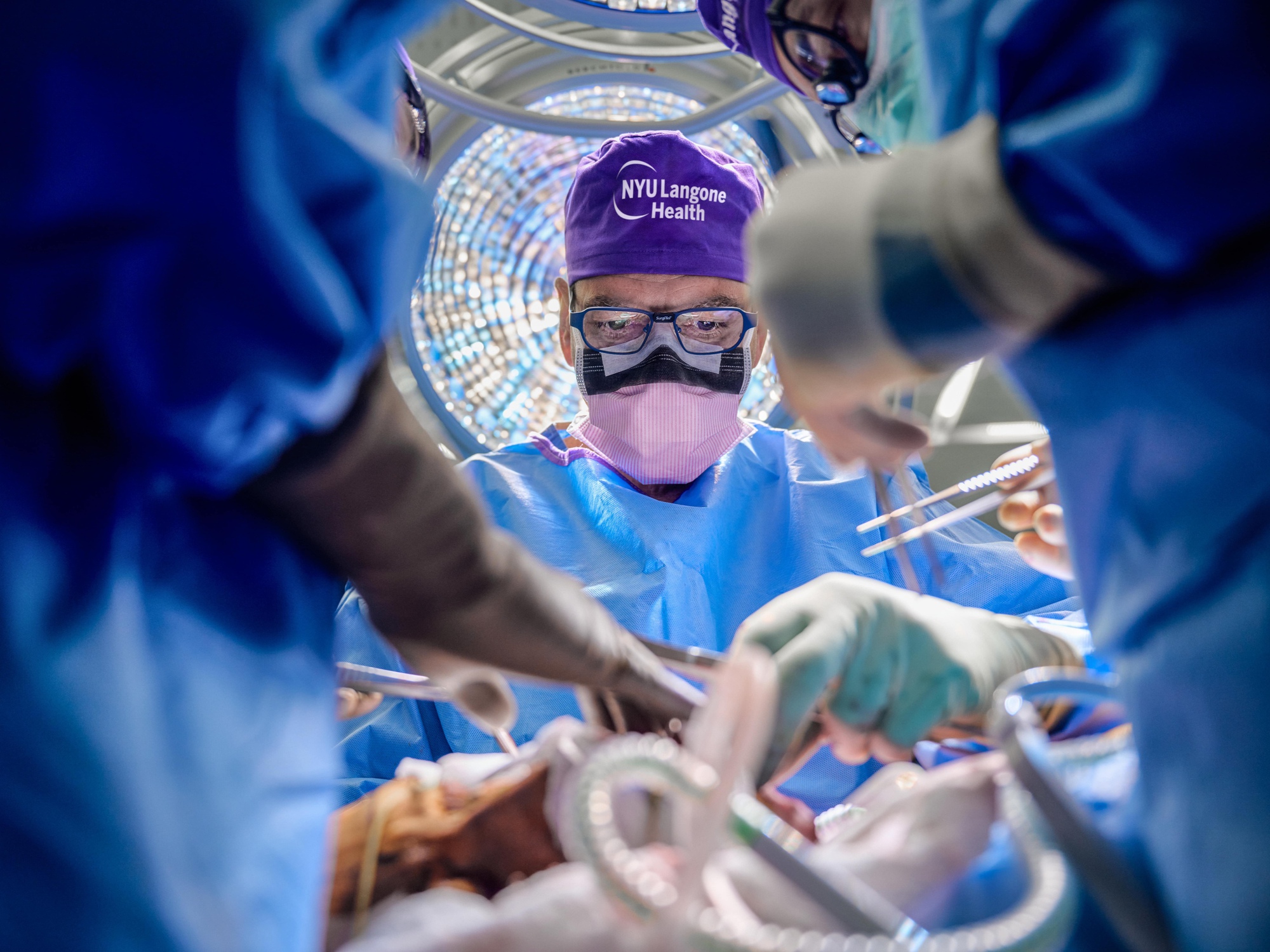 Mr. James's surgery – Photo: NYU Langone Health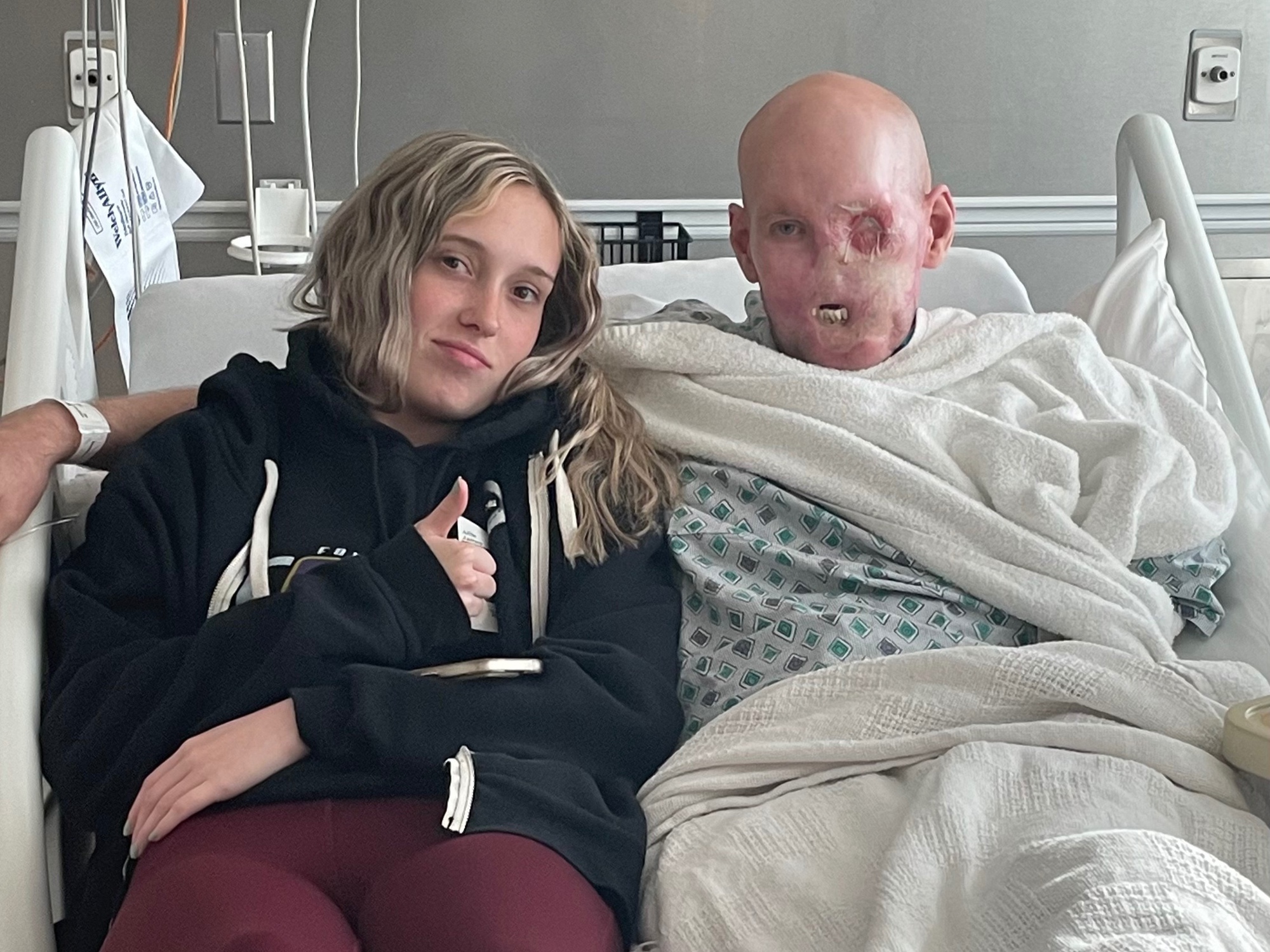 Male patient and his wife before surgery – Photo: NYU Langone Health
The results of Mr James's surgery are still being monitored and promise to open an unprecedented window for scientists to repair the human eye.
"We are not claiming that we will help patients restore their vision. But we are one step closer" – said Dr. Eduardo Rodriguez, head of NYU's plastic surgery department, who led the transplant.
Researchers have been analyzing brain scans of patient James and have detected some unique signals from that vitally damaged optic nerve.
This surgery was praised by the scientific community. Dr. Jeffrey Goldberg, head of ophthalmology at Stanford University (USA), said that the biggest challenge for doctors when performing eye transplants is to regenerate the optic nerve.
Currently, corneal transplantation is a fairly popular option for treating certain types of vision loss. But transplanting the entire eye – including the eyeball, associated blood vessels and the vital optic nerves that connect to the brain – is a big step.
theo AP and NYU Langone Health, Mr. James suffered a serious electrical accident in June 2021 with an electrical current of up to 7,200 volts, making his survival a miracle.
He was rescued but lost his left arm and had to use a prosthetic hand. He also lost his nose and lips, had to have his left eye removed and underwent several plastic surgeries to repair severe facial injuries.
He has put a lot of effort into physical therapy but still needs a breathing tube and a gastric tube. Currently he cannot smell, taste or eat solid food.