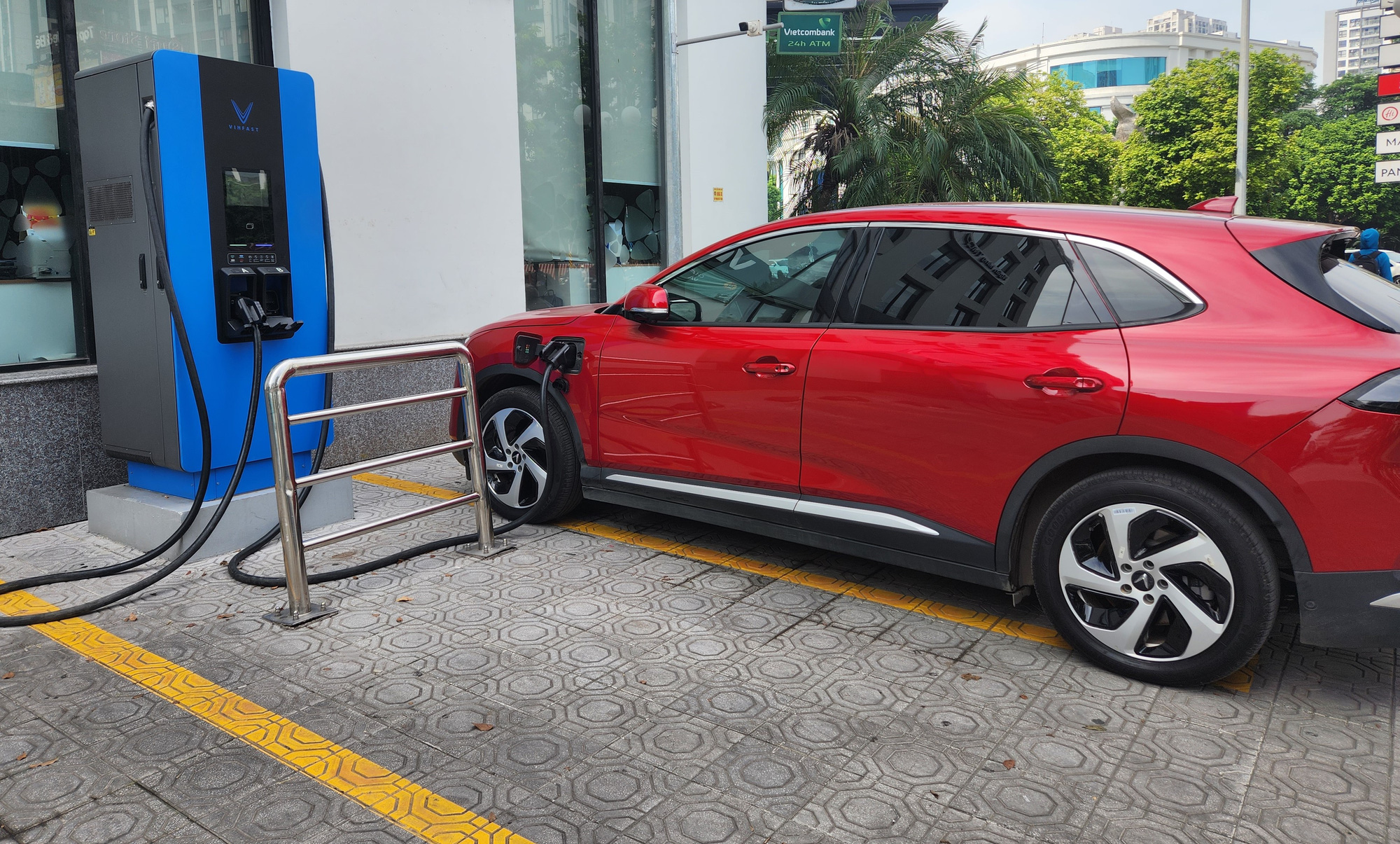 Mr. Bui Hoa An, Deputy Director of the Ho Chi Minh City Transportation Department, said this while talking about a survey of people converting to electric vehicles at the seminar "Promoting the Conversion to the Use of Electric Vehicles" on November 10.
The conference was organized by the Ministry of Transport in collaboration with the United Nations Development Program (UNDP) and the Embassy of Japan in Vietnam.
According to Mr An, from 2010 to the end of 2022, Ho Chi Minh City plans to manage 12,575 electric vehicles, mainly two-wheelers. In the first half of 2023, the city will add 2,000 electric vehicles. Currently, Ho Chi Minh City operates 77 electric buses on 5 out of 128 bus routes.
Mr An said the Ho Chi Minh City Development Research Institute was tasked by the Ho Chi Minh City People's Committee to develop a policy for the development of electrified and environmentally friendly vehicles.
Through a survey, distributing over 10,000 questionnaires asking whether they wanted to transition to electric vehicles in the future, 86.8% of people answered that they did not need to.
Among those who intend to purchase electric vehicles in the future, about 13% plan to purchase an electric bicycle, 71% plan to purchase an electric motorbike, and 16% plan to purchase an electric car.
There are four main reasons why people are unwilling to buy electric cars: they are accustomed to using motorbikes, gasoline and diesel cars; Electric car prices are still expensive; Battery technology is not stable; Battery charging station infrastructure is not widely covered.
According to Mr. An, in the future, Ho Chi Minh City plans to zone some areas to use zero-emission vehicles, such as the city's central districts.
According to Vietnam Register data, from 2018 to 2023, Vietnam will have 67,000 imported electric vehicles, more than 1.7 million domestically produced and assembled electric vehicles, including: 22,000 electric cars and 1.5 million electric vehicles. Electric Machine.
Although the number of electric vehicles is growing rapidly, it is still a modest number out of the total 5 million cars and 72 million motorbikes registered for operation in Vietnam.
Therefore, Mr. Pham Hoi Chung, Deputy Director in charge of the Institute of Transportation Strategy and Development, said that it is necessary to promote the conversion of fossil fuel vehicles to electric vehicles. It is in this context to reduce emissions into the environment that the fine dust index in the air in Vietnamese urban areas is one of the three highest among ASEAN countries (including Indonesia and Laos).
According to Mr Chung, for electric vehicles to be used, it is necessary to implement four groups of support policies including: incentives to encourage production, assembly and import; Encourage and support users; Developing electric charging station infrastructure; Encourage the development of public passenger transport infrastructure using electricity.
Delivering a presentation at the conference, Mr. Do Phan Anh of the Hanoi Department of Transportation said that there are 2,034 subsidized buses in Hanoi, of which 277 buses use clean energy (including 139 vehicles running on natural gas). Compressed Fuel – CNG and 138 Electric Buses). Currently 1,200 buses meet Euro IV emissions standards or higher. The remaining 1,757 buses using diesel need a replacement route to clean energy
However, the difficulty and challenge in converting is that the investment cost of electric buses is 2-4 times higher than that of diesel buses (even the cheapest electric bus is 7 billion VND/bus); The investment costs of infrastructure for businesses (transformer stations, power supply systems…) place considerable pressure on investment costs and interest costs for transport businesses and the current bus subsidy also has a significant impact on costs.
Furthermore, state management agencies need to soon release the unit prices and norms for electric buses for implementation.
(TagstoTranslate)electric vehicle