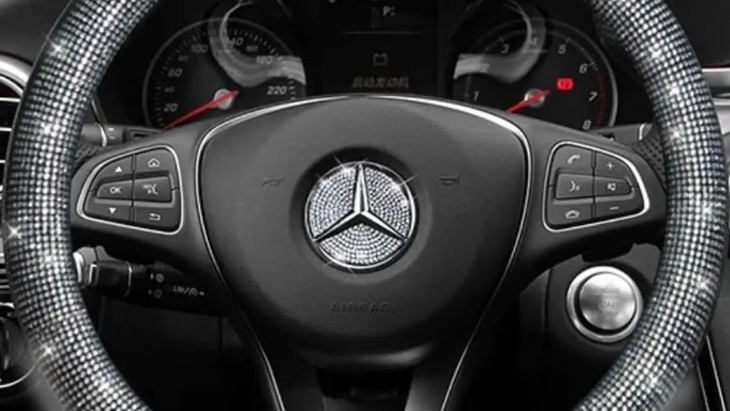 Adding beautiful objects to the steering wheel is not recommended. The U.S. Highway Traffic Safety Administration (NHTSA) warns against using decorations on steering wheels, as they can cause "serious injuries, even death" in a collision. The department particularly drew attention to the glittering fake diamonds that many drivers adorn their steering wheels with.
The notice said: "At least one driver was seriously injured, losing the vision in one eye when fake diamonds flew off the steering wheel and landed on the driver's face during the collision."
Such decorations are often attached only with cheap adhesives. When a collision occurs, the airbag deploys with a small blast force, enough to easily blow away a windshield, or any other hard piece attached to the steering wheel. At that time these things were nothing more than bullets.
This is dangerous not only for the driver – for the person directly facing the steering wheel, debris can be thrown very long distances, affecting other areas of the vehicle. Therefore, anyone in the car can become a "target" for these "bullets" to catch.
Unlike personalized decorations, when companies put a logo or add anything to the steering wheel at the customer's request, they use special techniques to stick everything to the steering wheel permanently. Or at least they are designed to prevent them from blowing out when the airbag deploys.
Any non-genuine modification may prevent the airbag from deploying correctly. Sometimes, this causes the airbag to fail to deploy. Obviously, when airbags do not function as designed, it poses a risk to the occupants of the car.
(TagstoTranslate)steering wheel