It is an event organized by the Ministry of Labour, War Invalids and Social Affairs in coordination with the United Nations and the national airline Vietnam Airlines, in response to the Action Month 2023 for gender equality.
The theme of this year's Action Month is: Ensuring social protection, enhancing empowerment and creating opportunities for women and girls to achieve gender equality and eliminate gender-based violence.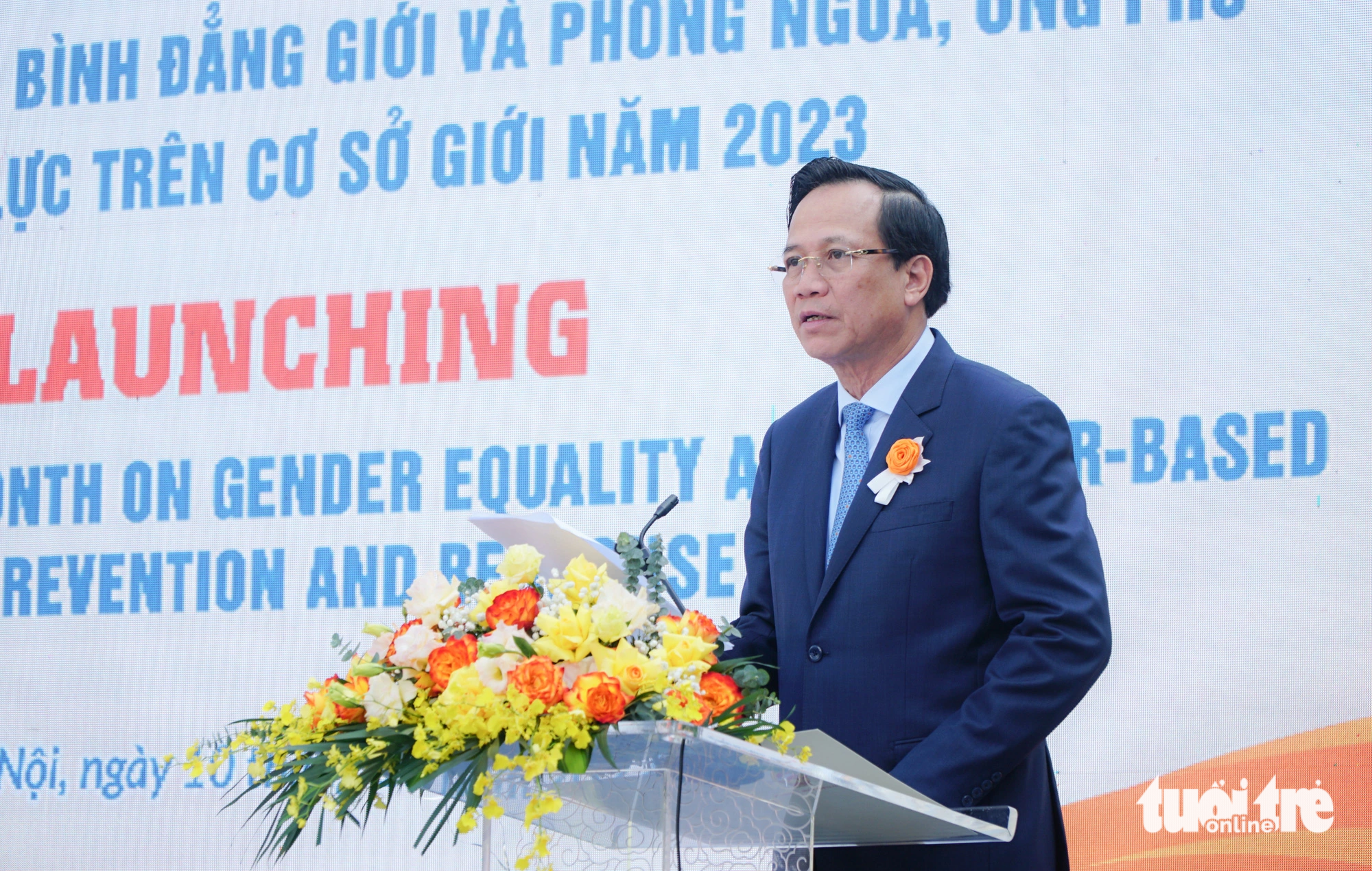 Speaking at the launching ceremony, Dao Ngoc Dung, Minister of Labour, War Invalids and Social Affairs, said rigid traditional concepts about the values ​​and roles of men should be the breadwinners in the family and outside. In society, women only worry about taking care of the family, which is a major challenge and obstacle to implementing gender equality and eliminating gender-based violence in Vietnam.
"There will be no gender equality without men's participation in family functions and without ending violence against women and girls. Women need to improve their autonomy and assertiveness to participate more actively in all spheres of socio-economic life. Needed."
At the same time, men also need to be confident that they can take on the family caregiving role and perform it well, which is part of the solution to ending violence against women," stressed Mr. Dung. Given. Strong.
Ms. Pauline Tamsis, United Nations Resident Coordinator in Vietnam, said the COVID-19 pandemic, climate change, natural disasters, war and conflict all exacerbate and exacerbate gender-based violence. This further increases the financial difficulties of the families.
According to Ms. Pauline, to prevent and respond to gender-based violence, contemporary solutions need to be implemented. First, people should speak out when they see violence. Second, we need to set an example and show respect for all genders, especially women, children, people from the LGBT community and people with disabilities, who are groups at higher risk of violence.
Third, it is important to distribute household work and family care work equally between husband and wife. Fourth, we can mobilize additional budget investments to prevent and respond to violence in the agencies, units, and organizations where we work.
And finally, everyone can take part in the "No Excuses" campaign to call for investment in activities to prevent violence against women and girls.
The launch event of the Action Month is the inaugural event of the extreme communication campaign on gender equality and preventing and responding to gender-based violence across the country in 2023.
Within the framework of the National Action Month, Vietnam Airlines will deploy two "Orange the Sky" flights from Hanoi – Ho Chi Minh City and Hanoi – Incheon (South Korea), combining orange with the "Orange the Sky" campaign. "Gender" – joint action to be taken from 15 November to 15 December to end gender-based violence globally.
Action Month for Gender Equality and Prevention and Response to Gender-Based Violence is held every year from 15 November to 15 December.
After 7 years of implementation (2016-2022), more than 10 million people have been informed and contacted about Action Month messages, contributing to raising awareness and changing the behavior of authorities and people Is. Gender equality and prevention and response to gender-based violence.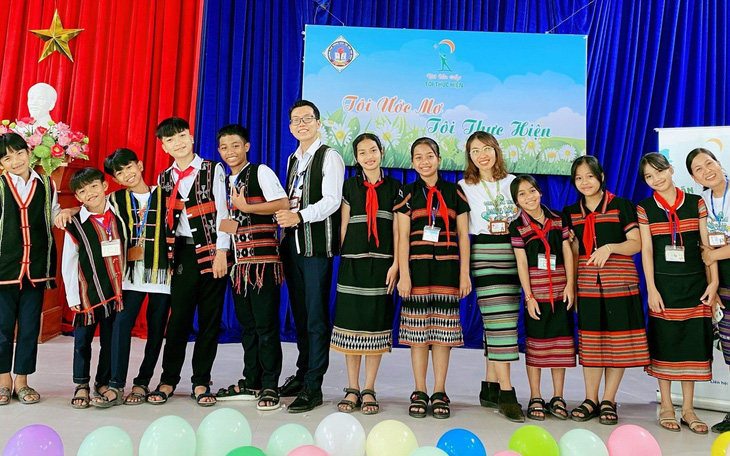 0 VND Course on Gender Equality
(TagstoTranslate)Gender Equality(T)Month of Action for Gender Equality(T)Month of Action for Gender Equality and Prevention(T)Responding to Gender-Based Violence(T)World Orange(T) )Paint the sky orange Two