The flight took place in California, originating from Air Force Plant 42 in Palmdale and ending at Edwards Air Force Base after 90 minutes.
"The B-21 aircraft landed safely. This was a test flight" – said US Air Force spokeswoman Ann Stefanek.
The US Air Force confirmed that the plane took off at around 7:00 am and landed at around 8:30 am.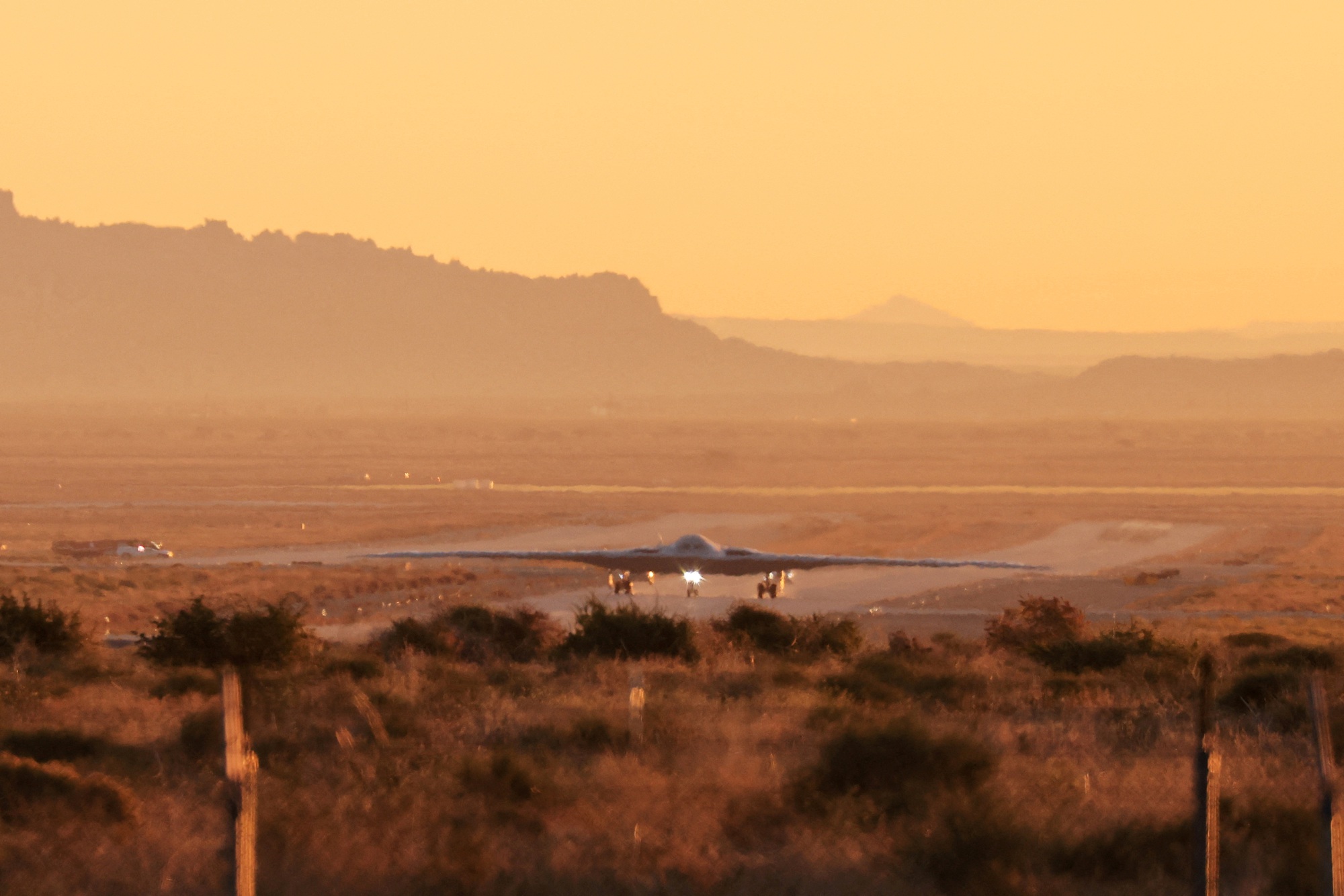 The American nuclear bomber B-21 Raider flew for the first time on November 10. Photo: Reuters
Ms. Stefanek emphasized that flight testing is an important step in ensuring long-range penetrative strike capabilities to deter attack threats and strategic strikes against the United States, its allies, and partners.
The first operational B-21 Raiders will be deployed to Ellsworth Air Force Base, South Dakota, while maintenance operations will be conducted at Tinker Air Force Base, Oklahoma.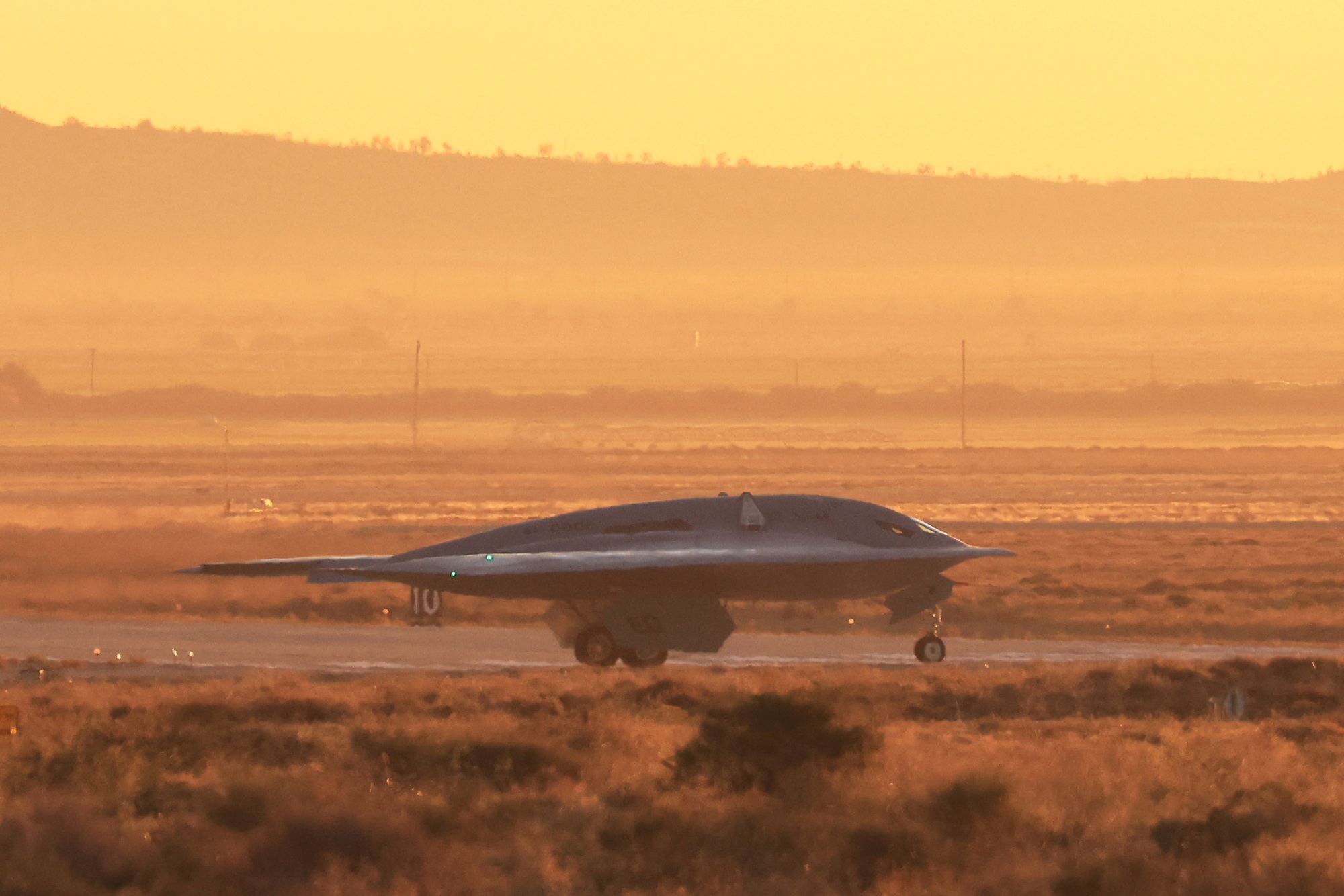 The estimated cost of the B-21 Raider is USD 700 million/unit. Photo: Reuters
Six test aircraft are in production. They are built on similar lines using the same equipment and processes that would be used in official production.
The US Air Force had previously announced that the test aircraft would enter service after development and operational testing were completed.
The B-21 production contract was awarded in 2015 at an estimated cost of $700 million per vehicle.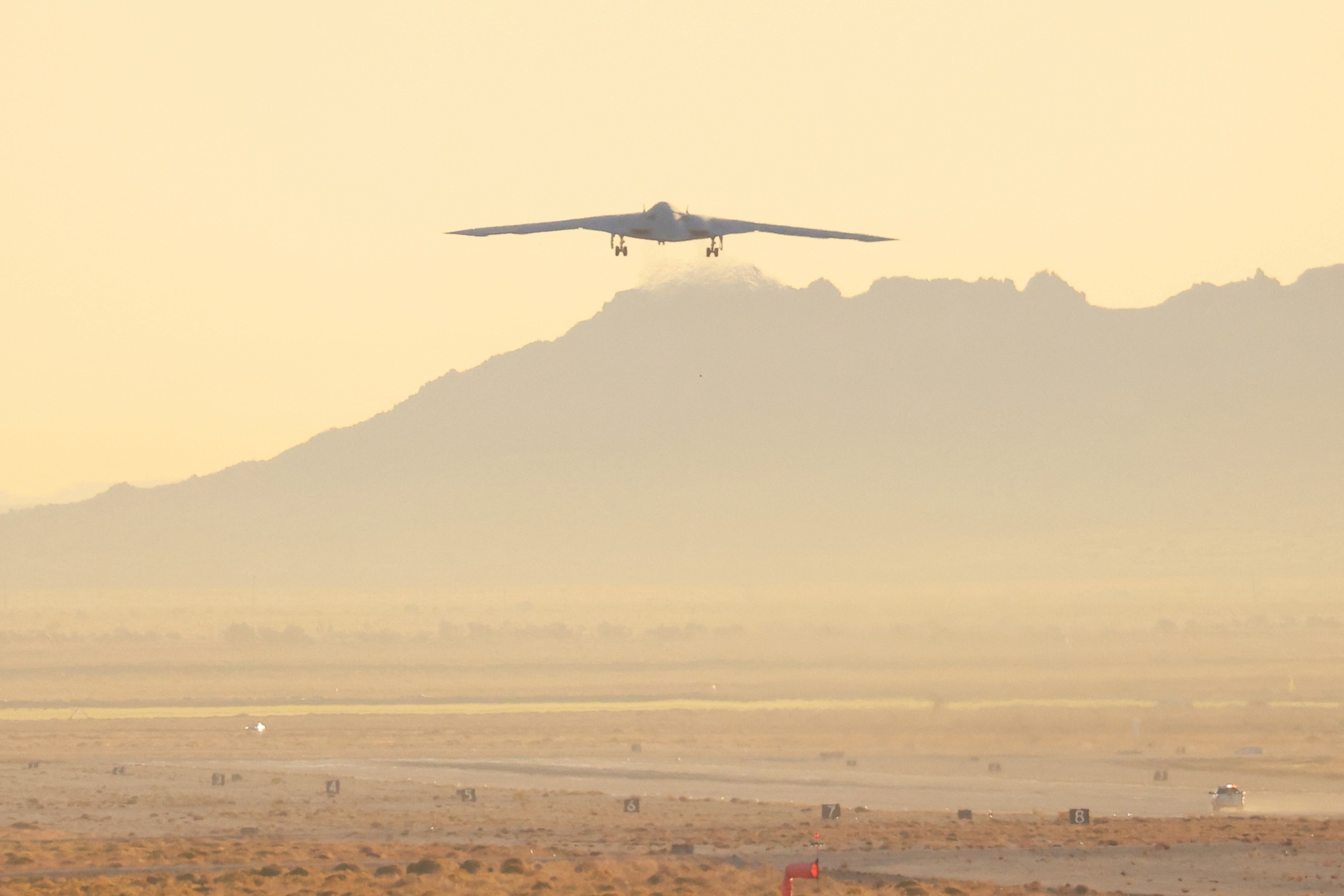 The US Air Force is planning to produce 100 B-21 Raiders. Photo: Reuters
The US Air Force plans to produce 100 B-21 Raiders with some similarities to its predecessor, the B-2 Spirit.
However, the B-21 Raider will be equipped with advanced materiel, propulsion and stealth technology to "enhance survivability" in a potential conflict. These will be produced in variants with and without pilots.
The B-21 was officially renamed "Raider" in 2016 to honor members of the Doolittle Raider retaliatory mission against Japan during World War II.
Almost all details related to the B-21 Raider program are kept secret. This is the first time in more than 30 years that the US has a new bomber aircraft.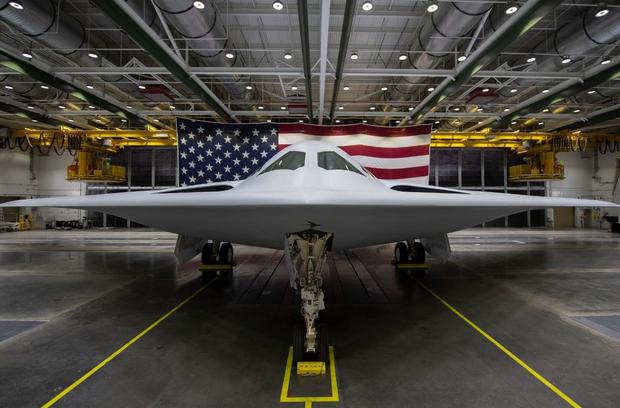 The B-21 Raider will be equipped with advanced materiel, propulsion and stealth technology to "enhance survivability" in a potential conflict. Photo: US Air Force