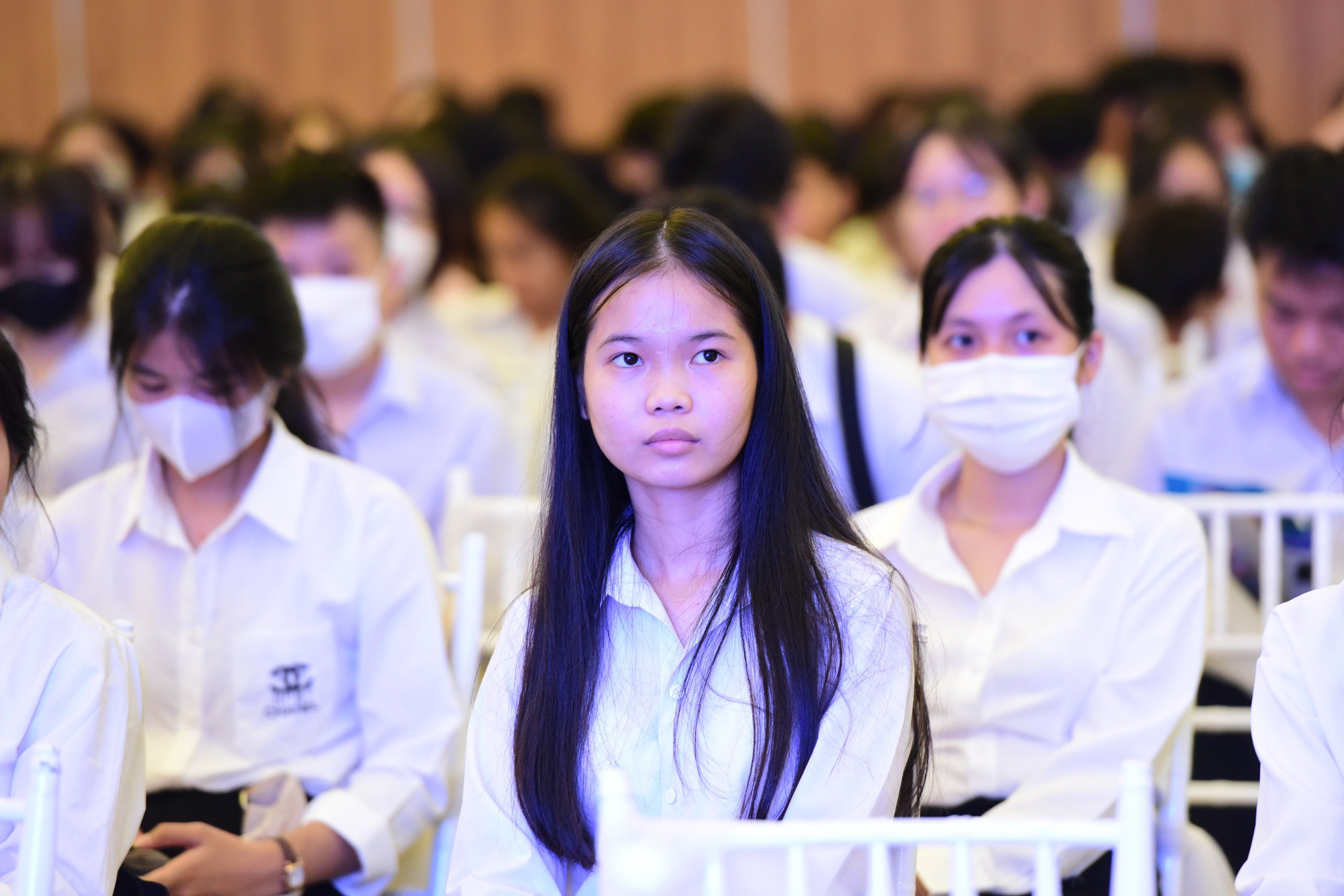 On the morning of November 11, in Nha Trang city, newspapers Youth Coordinated with the provincial youth associations of Khanh Hoa, Ninh Thuan and Binh Dinh to organize the Relay to School Scholarship Award Ceremony for 50 new students with difficult circumstances from 3 provinces.
Among the 50 scholarships awarded this time, there are 2 special scholarships for freshman students with particularly difficult circumstances, each worth 50 million VND/4 years of study. The remaining 48 tickets are priced at 15 million VND each.
This is the 11th award point in the 2023 Relay to School Scholarship Program for new students of the program. Because tomorrow there will be development for the first time 577 of newspaper Youth,
Also attending the ceremony were Mr. Dinh Van Thieu, Vice Chairman of Khanh Hoa Provincial People's Committee; Mr Vo Hoan Hai – Director of the Department of Education and Training of Khanh Hoa Province; Mr. Pham Van Chi – Vice Chairman of the Management Board of Khanh Hoa Study and Talent Promotion Fund, former Chairman of Khanh Hoa Provincial People's Committee; Ms. Bui Thi Hong Tien – Director of the Khanh Hoa Fund for the Study and Promotion of Talents… and leader of departments and branches in Khanh Hoa.
Many new students and parents present at the commencement expressed their excitement to participate in the scholarship award ceremony.
Deduct scholarship for me to buy rice and books
Nguyen Thi Hong Dieu (from Binh Dinh), a freshman majoring in Business Administration at Quy Nhon University, who arrived in Nha Trang city on the afternoon of November 10 to participate in the event, said that since she was a child, His father had died. Early on, Dieu and her two younger sisters grew up in their mother's arms. Life was bad, but the family still tried to send Dieu to school.
"Until now, I don't have money to pay the tuition fees at Quy Nhon University. Fortunately, today I received the Relay Scholarship to go to school, with this money I will pay the tuition and boarding fees." Diu also plans to spend the scholarship money to buy rice and books for his two younger siblings at home after tuition is paid.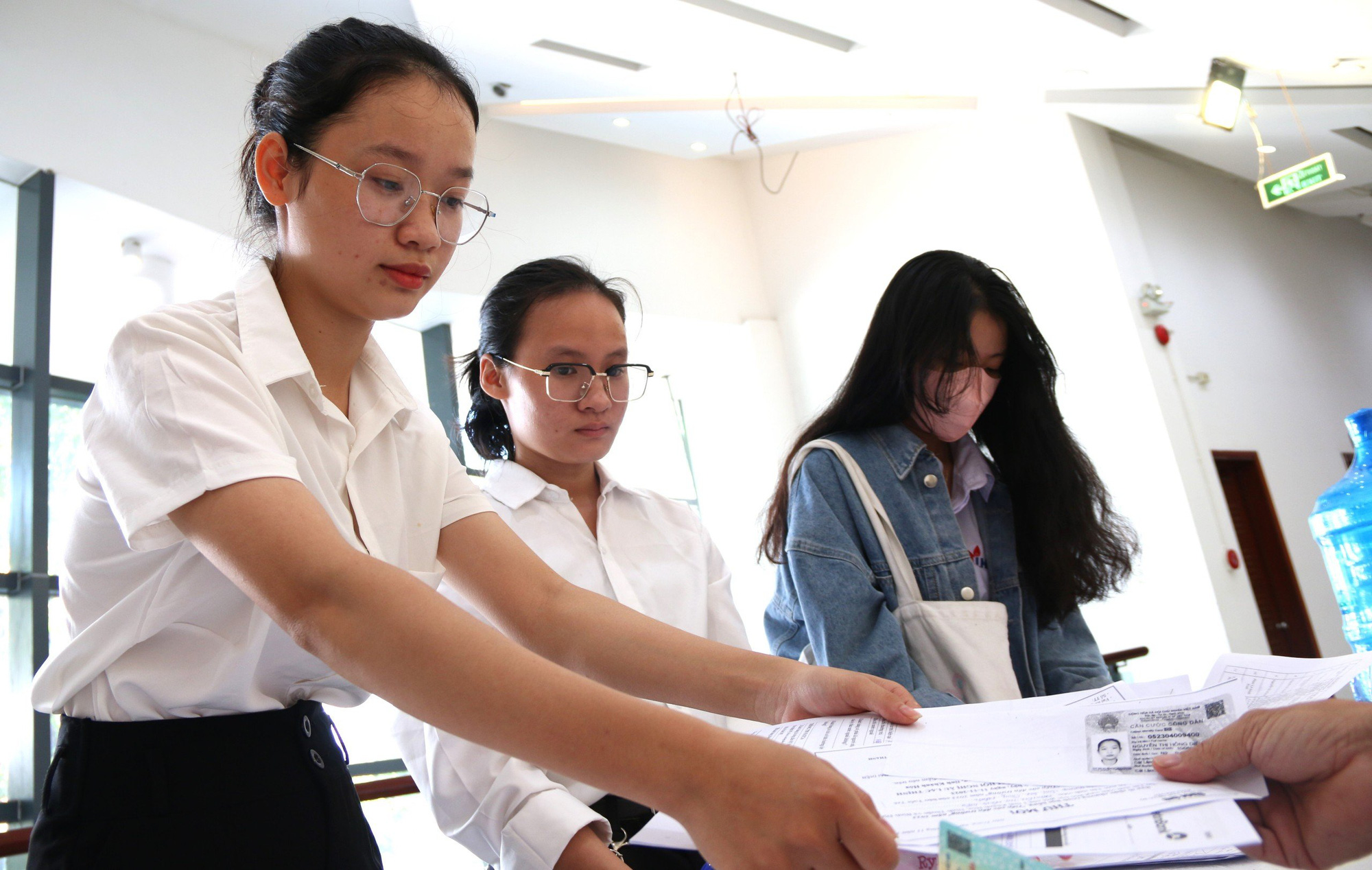 Growing up in the sunny and breezy land of Ninh Phuoc District (Ninh Thuan Province), Nguyen Quanh Vinh is the eldest brother in a family of three brothers. My parents are farmers who grow white radish, green onions… and send me to school. When I received the notice of admission into Marketing major, the whole family had to borrow from everywhere to raise enough money for my enrollment.
"I will use this scholarship money to pay tuition, the rest I will save for daily expenses in Ho Chi Minh City because my parents in the rural areas have no more money" – Vinh said and added that This was also the first time. I went to Nha Trang for the first time and was happy to get the scholarship relay for school of newspapers Youth,
"My child has passed Van Hien University. He is the first child to go to school away from home and he has a lot of worries. Today I took a day off from selling cakes and tea to take him to get a scholarship. I heard that he This is what the scholarship will do. The family is very happy with the funding for their studies, many thanks to the newspapers and sponsors" – shared Ms Tam.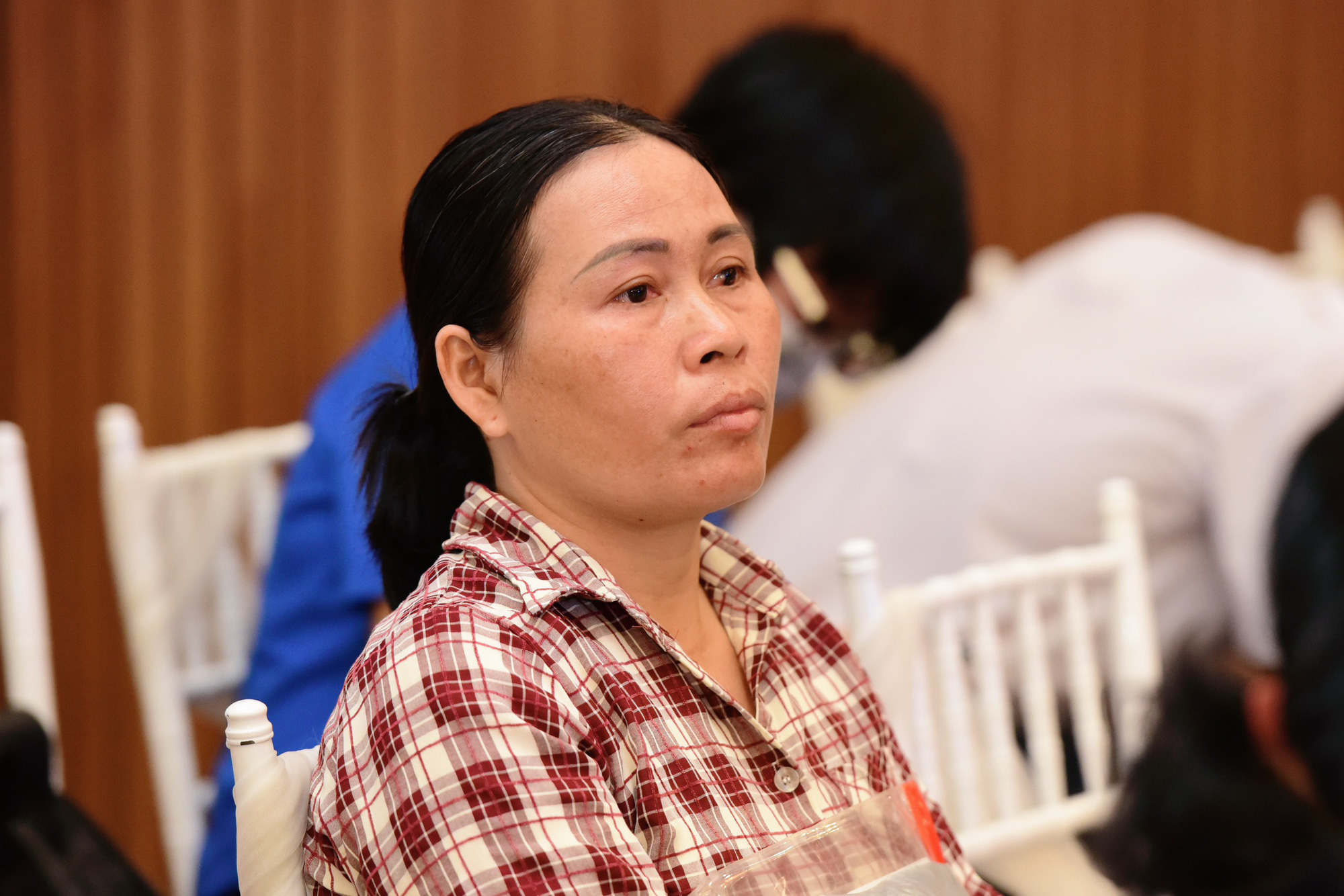 The total program budget exceeds 750 million VND, funded by Khanh Hoa Bird's Nest State Company Limited, Khanh Hoa Lottery Company Limited, Khanh Hoa Forestry and Fisheries Processing Joint Stock Company, Khanh Viet Corporation, Dai-Ichi Life Vietnam Life Insurance Company (Fund). Is funded by. For a beautiful life) and newspaper readers Youth Sponsor.
In addition, the program also donates 3 laptops to freshman students with special difficulties who lack learning equipment, sponsored by Vinacam Study Incentive Fund – Vinacam Group Joint Stock Company. The Vietnamese American Association English System supports 8 English scholarships for IELTS test preparation courses for new students in Khanh Hoa Province, and the Vietwings Birds Nest Company sponsors 50 sets of premium birds' nests for new students.

(TagstoTranslate)Help going to school(T)New students(T)Nha Trang city(T)Tuoi youth newspaper(T)Difficult situations(T)Khan Hoa bird's nest