According to the Icelandic Meteorological Office (IMO), about 1,400 earthquakes were recorded on 9 November and 800 earthquakes on 10 November, the smallest of which were at a depth of about 3–3.5 km. The strongest storm, a level 5.2 storm, struck north of Grindavik, a town of about 4,000 people.
The earthquake was also felt 40 km away in the capital Reykjavik and along much of Iceland's southern coast.
Meanwhile, the Icelandic Department of Civil Protection warned: "There is a risk of further major earthquakes and eventual volcanic eruptions. However, there are no signs of magma rising closer to the ground."
That's why officials advise people to evacuate peacefully, without being in too much hurry. The IMO said magma is accumulating at a depth of about 5 km and could take several days to reach the surface.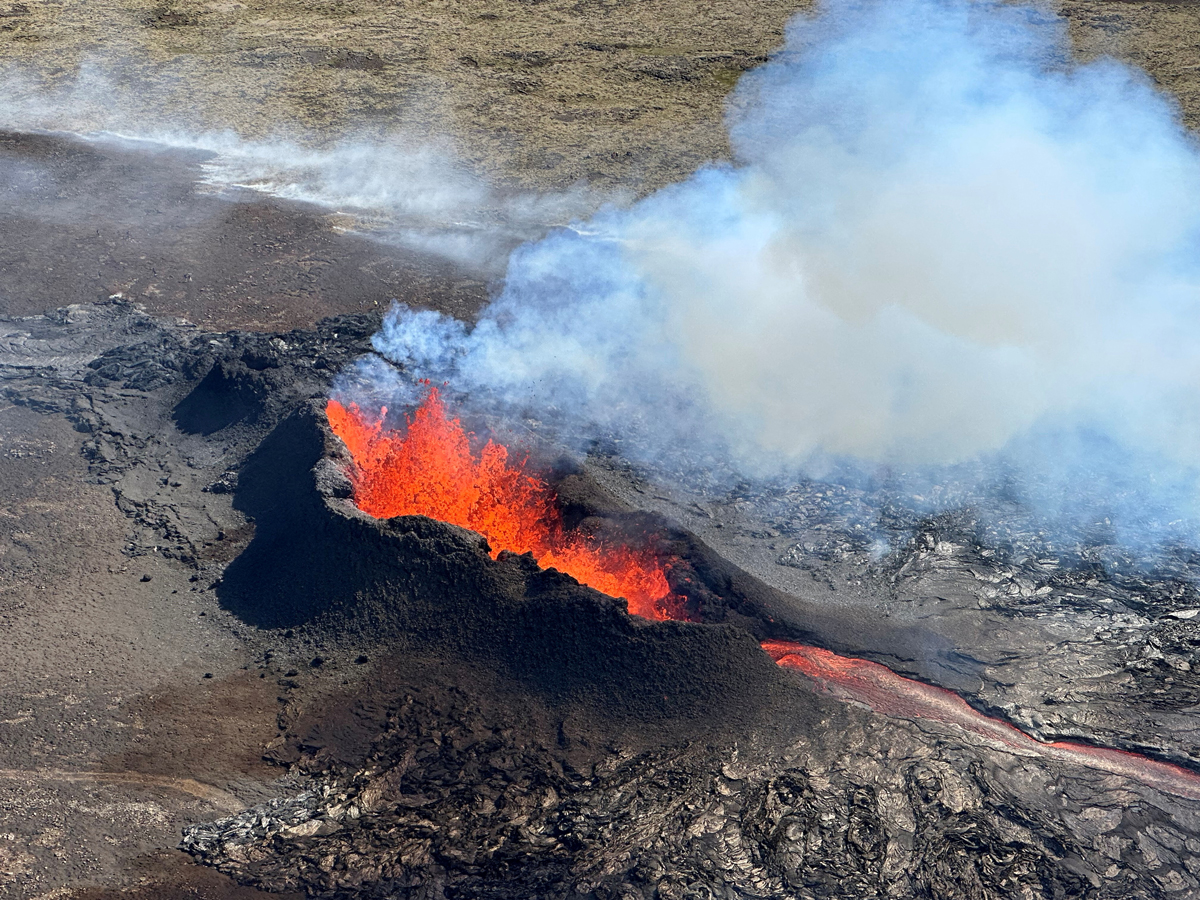 Last July, lava erupted from a volcano on the Reykjanes Peninsula in Iceland. Photo: Reuters
The area's world-famous Blue Lagoon thermal swimming pools and luxury hotels have been closed since November 9, according to CNN.
The same applies to the nearby Svartsengi geothermal plant, which is the main supplier of electricity and water for the 30,000 inhabitants of the Reykjanes peninsula. Measures have been prepared to protect the factory and workers in case of an explosion.
Iceland lies at the edge of a tectonic plate that is still moving apart, slowly pushing the North American and Eurasian continents away from each other. The country has 32 active volcanic systems – the most in Europe.
According to CNN, there has been an eruption every 12 months in Iceland since 2021, and the most recent occurred south of the capital Reykjavik in July. Additionally, the IMO recorded up to 24,000 aftershocks on the Reykjanes Peninsula since October last year.
sea ​​pearl