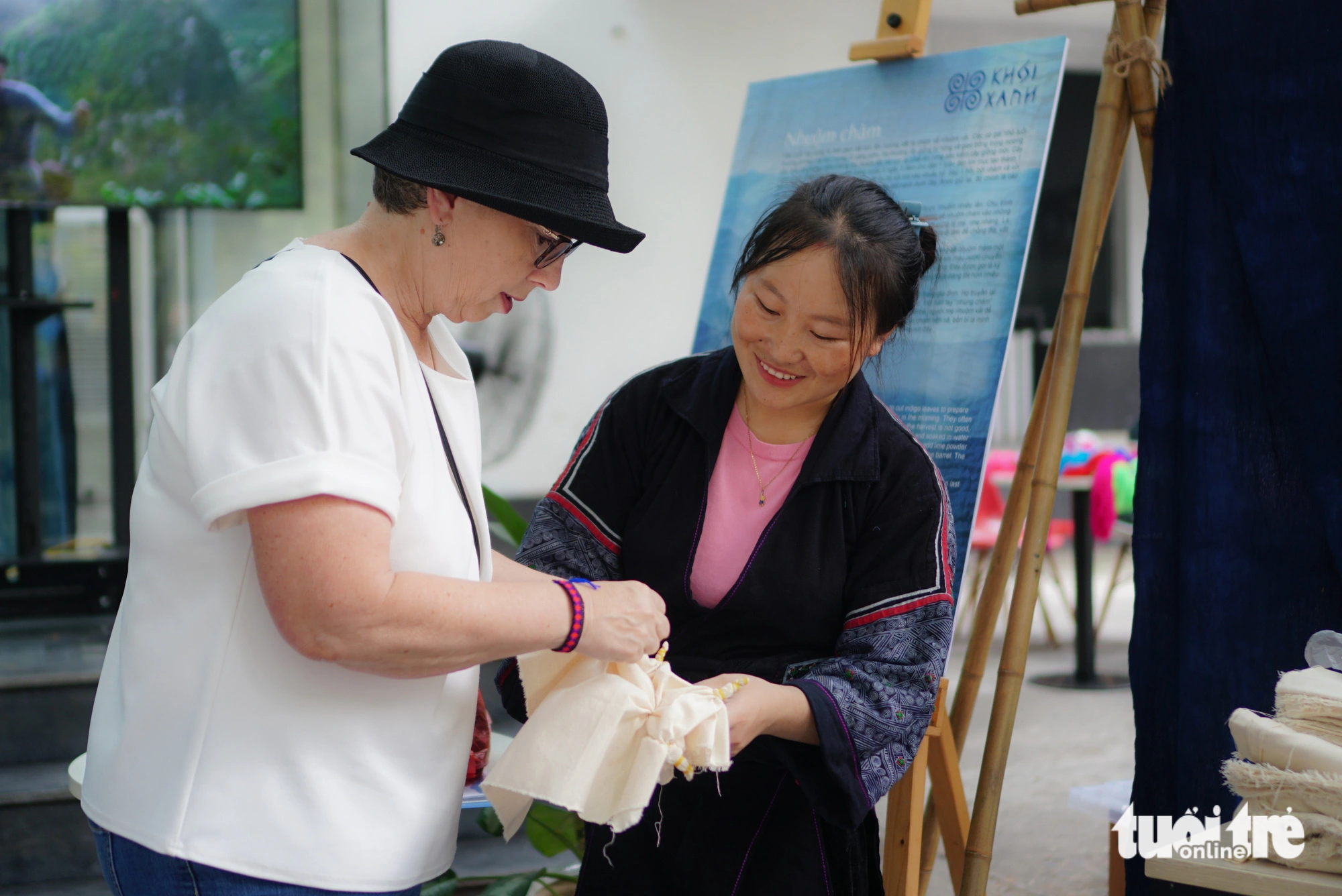 Not only an exhibition displaying applied products of indigo fabric, "Blue Smoke" is also a place where Mong girls pursue their dreams of traditional profession.
Traditional wax painting, from indigo cloth
London Academy of Fashion and Design – In the lush green space of Hanoi, newly dyed indigo clothes still attract the eyes of onlookers with the smell of indigo. Sung Thi Lan – a Hmong girl from Sin Chai village, Sa Pa town, Lao Cai – smiled brightly and guided visitors to experience indigo dyeing.
Fast forward a month, Lan and her two friends Chau Thi Bau and Wang Thi Ai travel to the capital to learn new knowledge about fashion in order to better understand and maintain the traditional profession. Left the village.
This is an activity in the project "Career Guidance for Girls in Highland Areas" implemented by Blue Smoke Valley together with the London – Hanoi Institute of Fashion and Design to help give Mong ethnic girls the opportunity to study. next.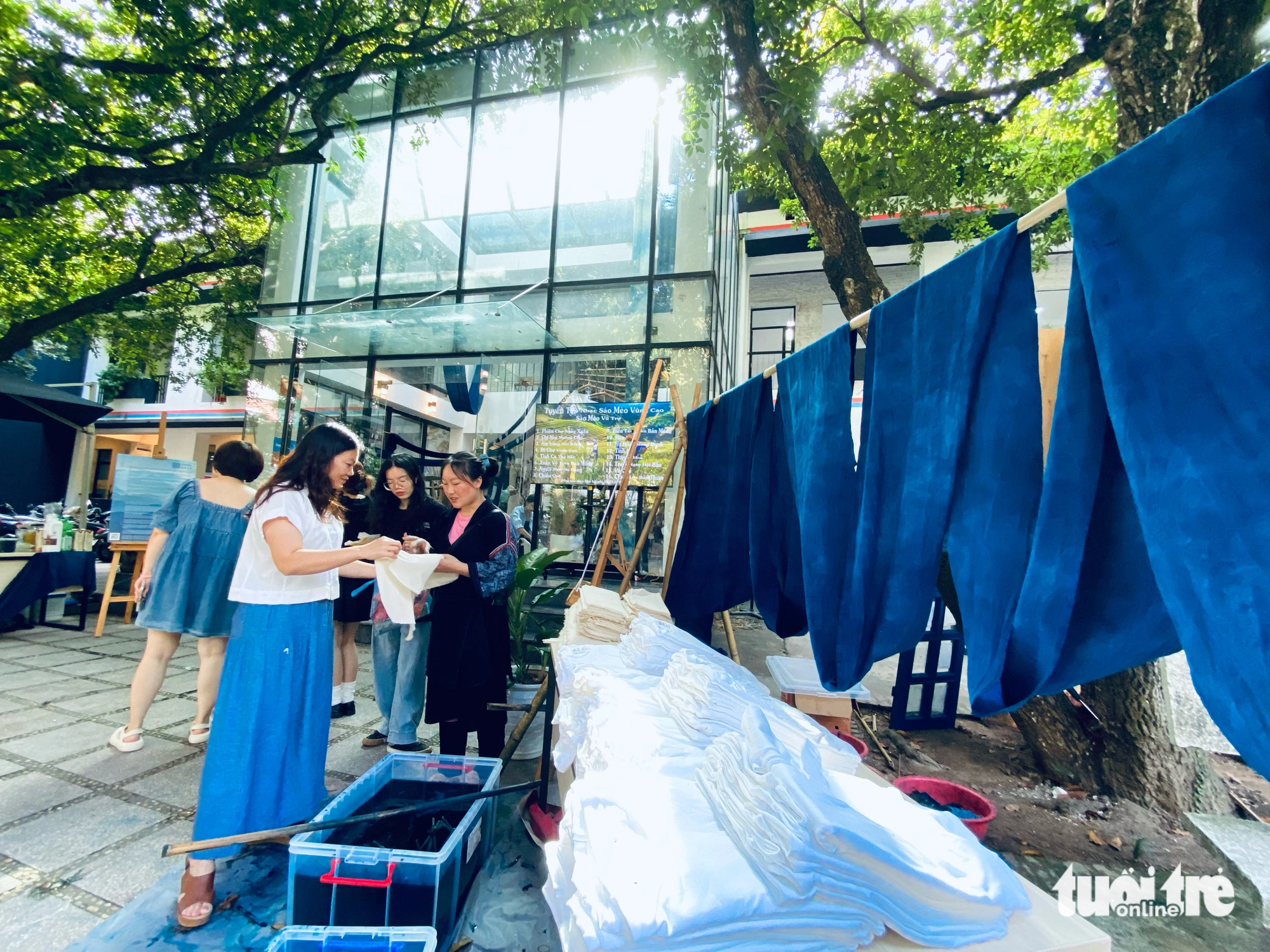 The project began coincidentally with an idea Ms. Nguyen Thi Phuong Mai – the project leader – had while organizing cultural and vocational classes for youth in the village.
"After each class, we see that there are very few opportunities for girls to go out of the village for further studies and higher education. Partly due to local customs, moreover, girls are not confident And face strangers in new environments.
They all have the strength to know how to do sewing and embroidery for a long time. From there, I wrote a project and sent it to the school and got immediate approval.
In late August, students from the school went to the village to teach the Mong women. After that project ended, it would have been too long to wait until the next summer, so we changed the project and brought them to Hanoi to study," Ms. Mai shared.
Over the past month, Lan has learned a lot about sewing, embroidery and new techniques of the fashion industry such as smocking – the technique of sewing on fabric to create pleats on clothes, knitting bag straps and bag weaving.
"I feel lucky to be able to come here to study because there you can only study till middle school and then you can't study further. If you get married, you have to work at your husband's house. We have to do it, so we won't be able to go to school," Lan expressed.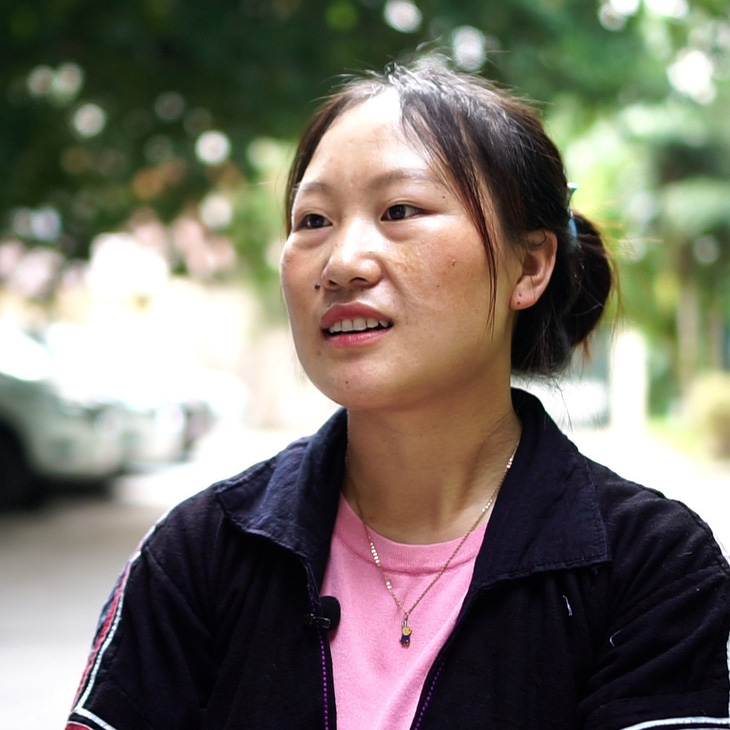 Sung Thi Lan
"After I finish school, I will teach my friends in the village because I want them to learn like I do."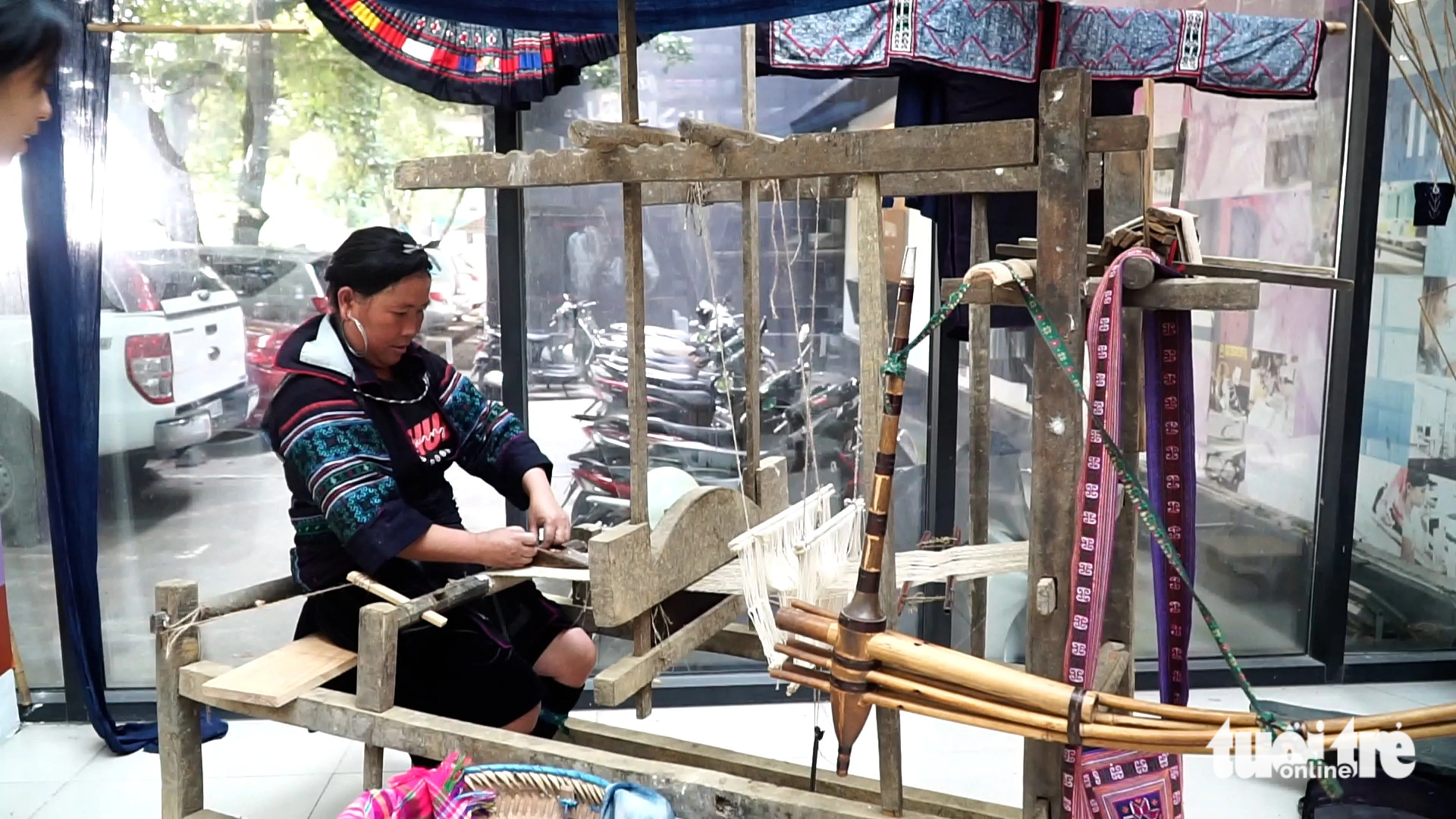 Come to products with high usability
All products in the "Blue Smoke" exhibition are works created by Lan, Bau and Ay themselves, while being guided by students from the London Academy of Fashion and Design – Hanoi.
It's also indigo fabric, it's also a traditional beeswax pattern, but all got a new life when they were transformed and applied to a range of products from fashion, decor to furniture.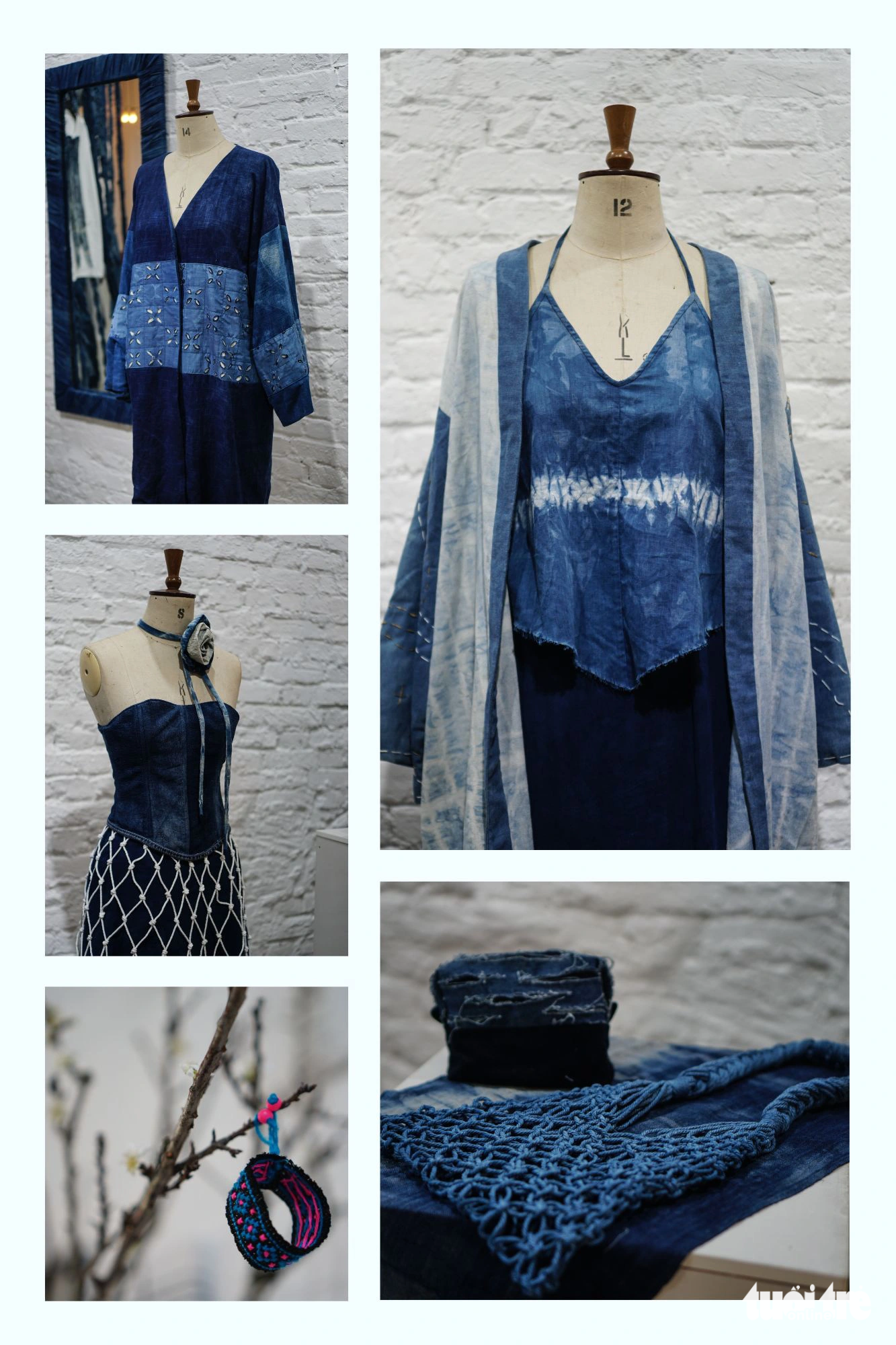 Coming to Sa Pa, after being closely involved in the lives of local people for the past 17 years, project leader Ms Mai was also surprised by the pace of learning of the Mong girls. Many lessons are designed to be taught over 1 week, but you only need 1-2 sessions to complete.
"If you want young people to learn a profession, that profession should also be able to feed you. We hope that through the exhibition, you can introduce your traditional profession and show everyone that "I "After learning the skills, with new technologies, one can create products that still retain the traditional look but are suitable for modern life," Ms Mai shared.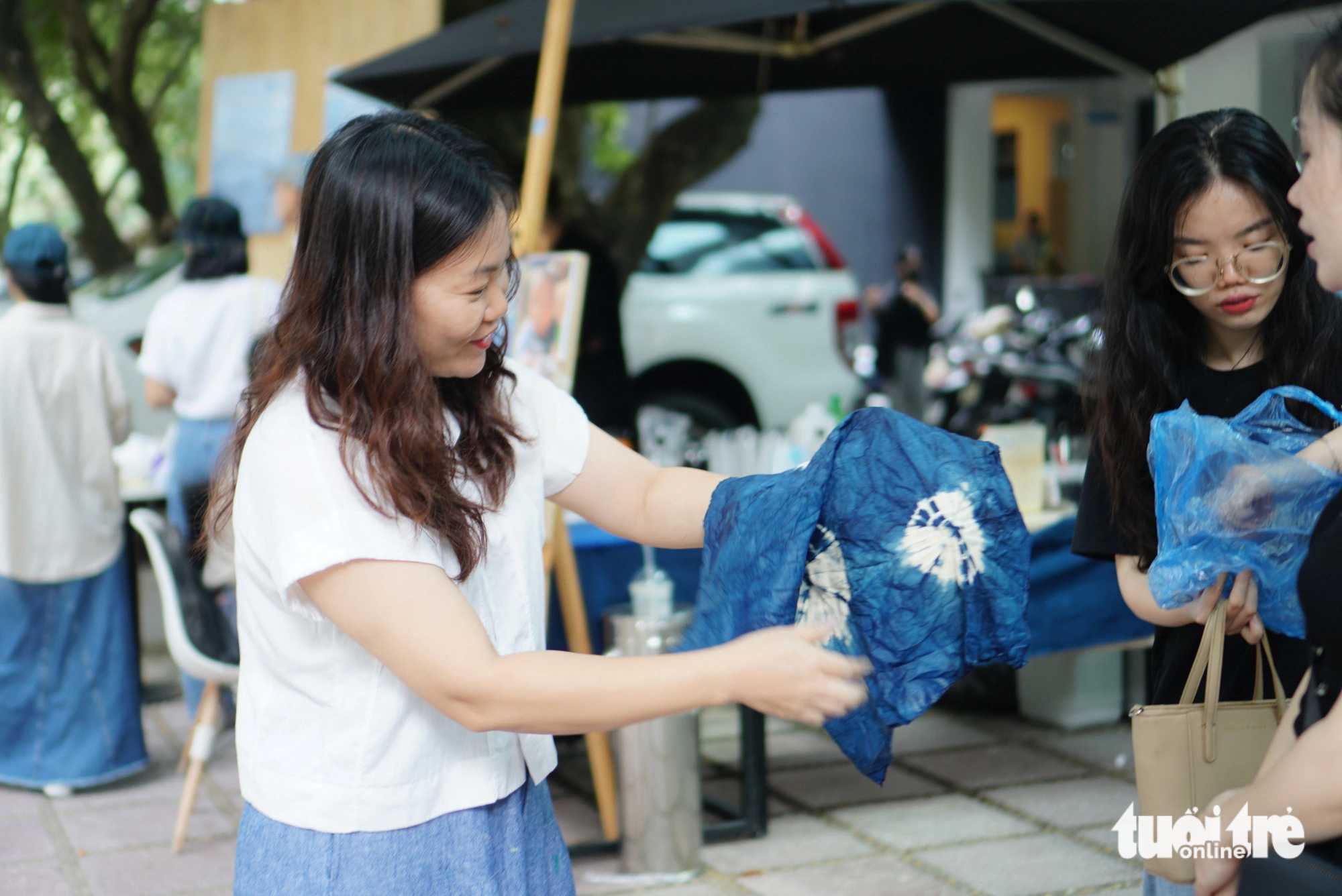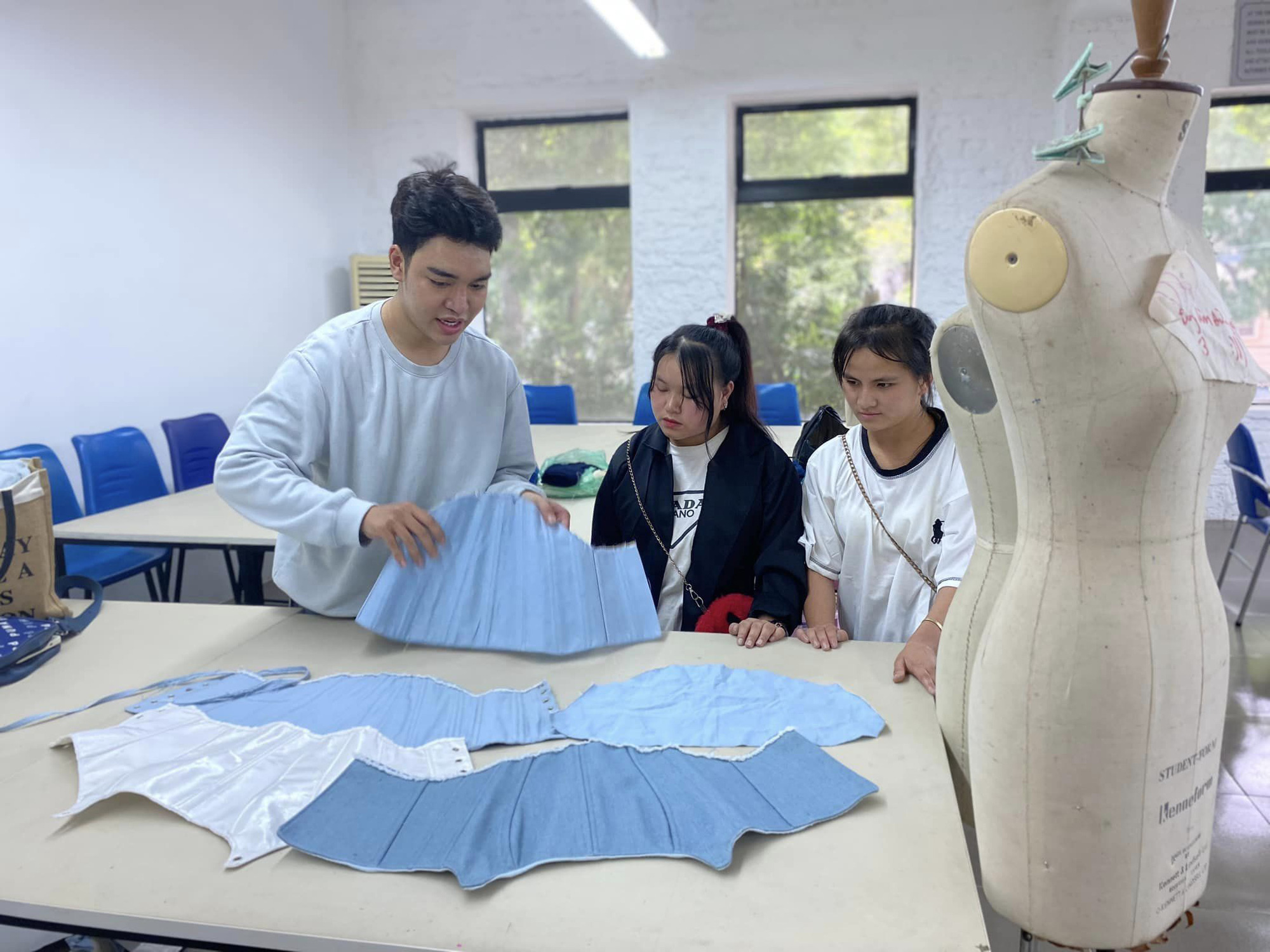 After a month in Hanoi, Lan, Bau and Ay would return to the village to teach other students the fashion techniques they had learned and practice these techniques fluently. From now until the end of the project, you will continue to "study – practice – teach again" 3 more times.
Project implementers hope that "Blue Smoke" will mark the beginning of a new journey for Mong girls. And one year after the project ends, another exhibition will be opened to show the changes of these girls.
The exhibition "Blue Smoke" will run from now until November 19 at the London Academy of Fashion and Design – Hanoi.
(Tags to translate)Mong culture(T)Blue smoke exhibition(T)Beeswax painting(T)Indigo dyeing(T)Cultural preservation