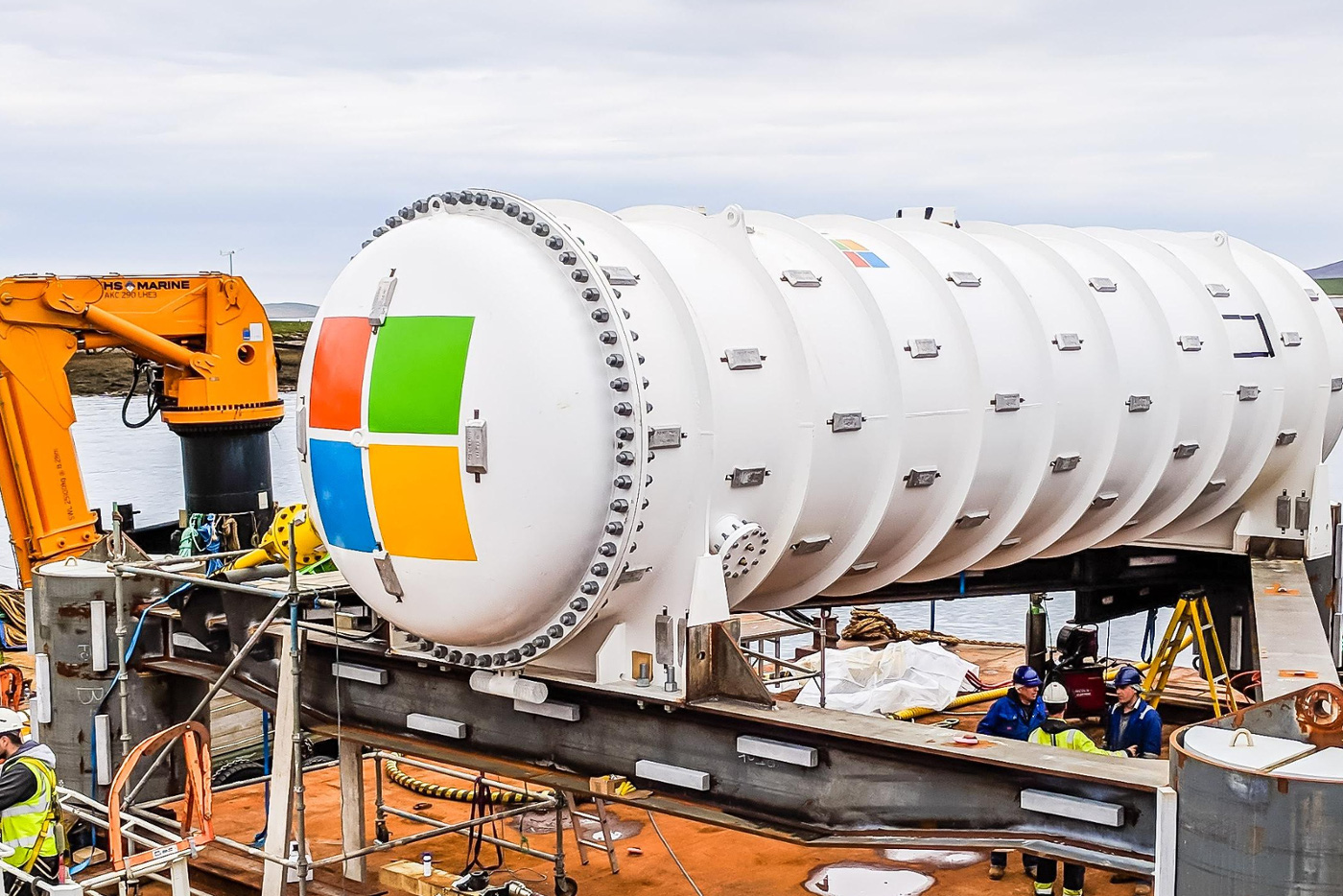 Where is the text you are reading stored? In a sense, it exists "on the Internet" or "in the cloud". But in the physical sense, it is stored and transmitted across networks of network devices in thousands of data centers around the world.
Each of these hubs hums, hums and beeps around the clock to store, process and communicate vast amounts of data as well as provide services to consumers.
From renting and buying houses to building and operating computer systems, all this infrastructure is very expensive. Needless to mention that these activities have a significant impact on the environment.
Everyone from America to China is experimenting
According to Australian news site The Conversation, Microsoft's Project Natick has been working on the idea of ​​an undersea data center since 2014.
In the first test in 2015, a small-scale data center was deployed in the Pacific Ocean for 3 months.
In 2018, a follow-up trial was initiated. A total of 864 servers, in 12 x 3 meter tubular structures, were sunk at a depth of 35 meters off the Orkney Islands in Scotland.
Microsoft isn't the only company experimenting with moving data underwater.
Another American company Subsea Cloud is also doing the same.
China's Shenzhen HighCloud Data Technology Center Co., Ltd. has also deployed data centers in the tropical waters of Hainan Island.
Why move the data center to the ocean?
Underwater data centers promise several advantages over their land-based counterparts.
The main advantage is the significant reduction in power consumption. According to the International Energy Agency, data centers consume about 1–1.5% of global electricity usage, of which about 40% is used for cooling.
Data centers in the ocean can radiate heat into the surrounding waters.
The Microsoft Hub uses a small amount of power for cooling, while the Subsea Cloud design has a completely passive cooling system.
In addition, Microsoft's experiments also show that the underwater hub is more reliable. Server error rates are less than 20% compared to land-based data centers.
This is due to the stable undersea temperatures and the fact that oxygen and moisture have been removed from the server tubes, which is likely to reduce corrosion of the components. The air inside the tube has also been replaced with nitrogen to prevent fire.
The second reason is that the complete absence of humans helps prevent the possibility of human error affecting the equipment.
Additionally, moving data centers out to sea makes it more difficult for hackers or crooks to access them. This may also make it easier to address "data sovereignty" concerns.
Finally, it also costs less to build an underwater data center.
There is currently no evidence that establishing data centers in the oceans will have any significant negative impact on the environment.
So far, this method seems very practical and is being replicated by companies, it is the future of data centers on Earth.
(TagstoTranslate)Network equipment(T)Infrastructure(T)Undersea data center(T)Environment(T)Server(T)Data storage