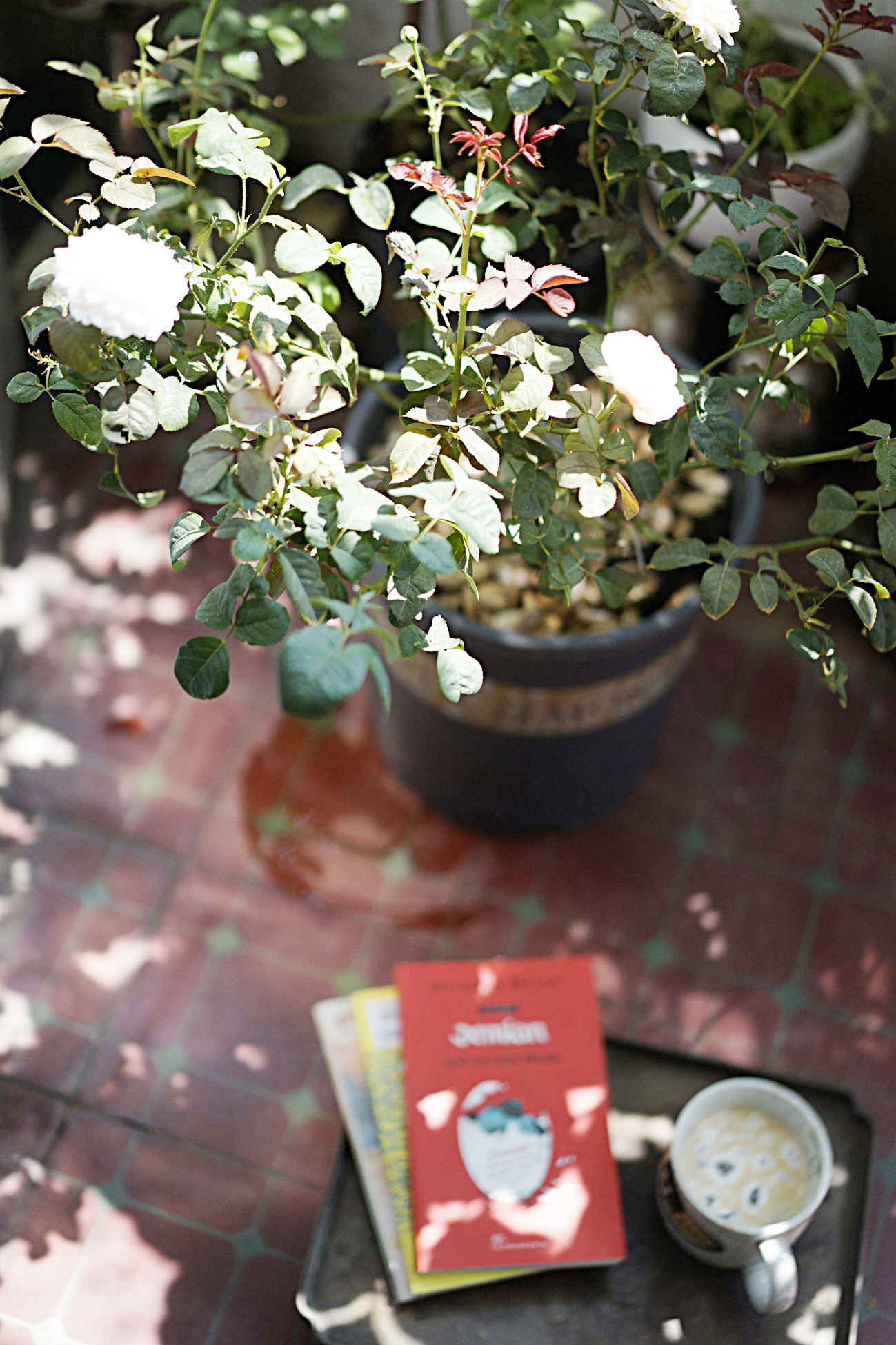 A former colleague of mine posted photos of some purple flowers grown at her home on social networks, along with a statement. And I know that this is his true heart, he is not trying to "live slowly" or being contemptuous like "money is a superficial thing".
He is still not a rich person like me, just an office worker. The entire week revolves around a stressful workplace, with income barely enough to survive, and when you look up, sometimes you feel a little sad. But fortunately, compensating for those trivial things is the positive way she looks at and "reacts" to life.
I often smile when I see moments when my friends show off their kitchen, show off their house, show off their relaxation corner, show off their newly purchased bookshelf, show off their kids who are good at chess, show off their Shows the mother-in-law who has just recovered from a major illness, and fortunately, her condition is a little better now…
I am happy because like him, I also know how to value family and how to value my small home. All those "boasting" things are not at all simple, small, showy, or rich. It is the innocent joy of destiny that we get from this life, from the hard work and honesty that we have offered in the world.
I always stop for a few seconds, rest, give a compliment or ask something, to help people realize that they are not alone in their journey to live with simple joys.
I also realized that my husband's hair had turned quite gray and his eyes were tired from a long time. I know my husband always runs out of pocket money at the end of the month. And instead of being angry like before, I actively gave him a few more green bills to line his pockets.
Remind her that today I went to the market and bought small goby fish, the type of fish she likes roasted with spicy peppers – as a promise of a meal at home.
I have no reason to "flatter" my husband or suddenly be "unusually kind." Simply put, with freelance work, I can have more time to actively take care of my home. Now they do not consider it their duty to hang the gallows on a neck full of pain.
On the contrary, I believe that hanging out at home during office hours is also an interesting privilege. Every morning, I often go to the kitchen, something that was quite rare earlier, to cook some simple meals that are nutritious enough for the entire family. At the end of the afternoon, I often walk in and out anxiously to wait for my children to finish school and return from the nearby school.
My favorite "chore" is probably watering the plants, watching the green shoots bloom and grow from the soil is a magical feeling.
Sometimes, on weekends, I'll invite a few close people over to my house, have breakfast, chat and look at my less attractive plants. We sat around the small dining table in the hot kitchen.
There is no need to spend too much money. If it had happened earlier, I would have considered it a waste to entertain guests. But after experiencing the loss of a loved one, I suddenly wanted to cherish every opportunity to meet them.
It's so nice when I can give myself some time to relax during the day. While making a pot of chrysanthemum tea, or plucking some green guava leaves from the tree, I play with my phone or read a book, lazily tucking myself into my bed.
That fragrant warmth is not very expensive, and I am sure, we all can enjoy that happiness "at home". It's just a matter of whether I have time to realize it and whether I want to accept it or not.
(tagstotranslate)my house