The above conference took place in the context of Saudi Arabia's attempt to put pressure on the US and Israel to end the conflict in the Gaza Strip. Messages from dozens of Arab and Muslim leaders further strengthened this pressure.
Saudi Crown Prince Mohammed bin Salman said that what happened in the Gaza Strip was a humanitarian disaster, proving that the UN Security Council and the international community failed to stop it.
Meanwhile, Palestinian President Mahmoud Abbas called on the US to help end the conflict in the Gaza Strip. Turkish President Recep Tayyip Erdogan called for an international peace conference to find a permanent solution to the crisis. In particular, Iranian President Ebrahim Raisi urged Muslim countries to impose economic sanctions against Israel.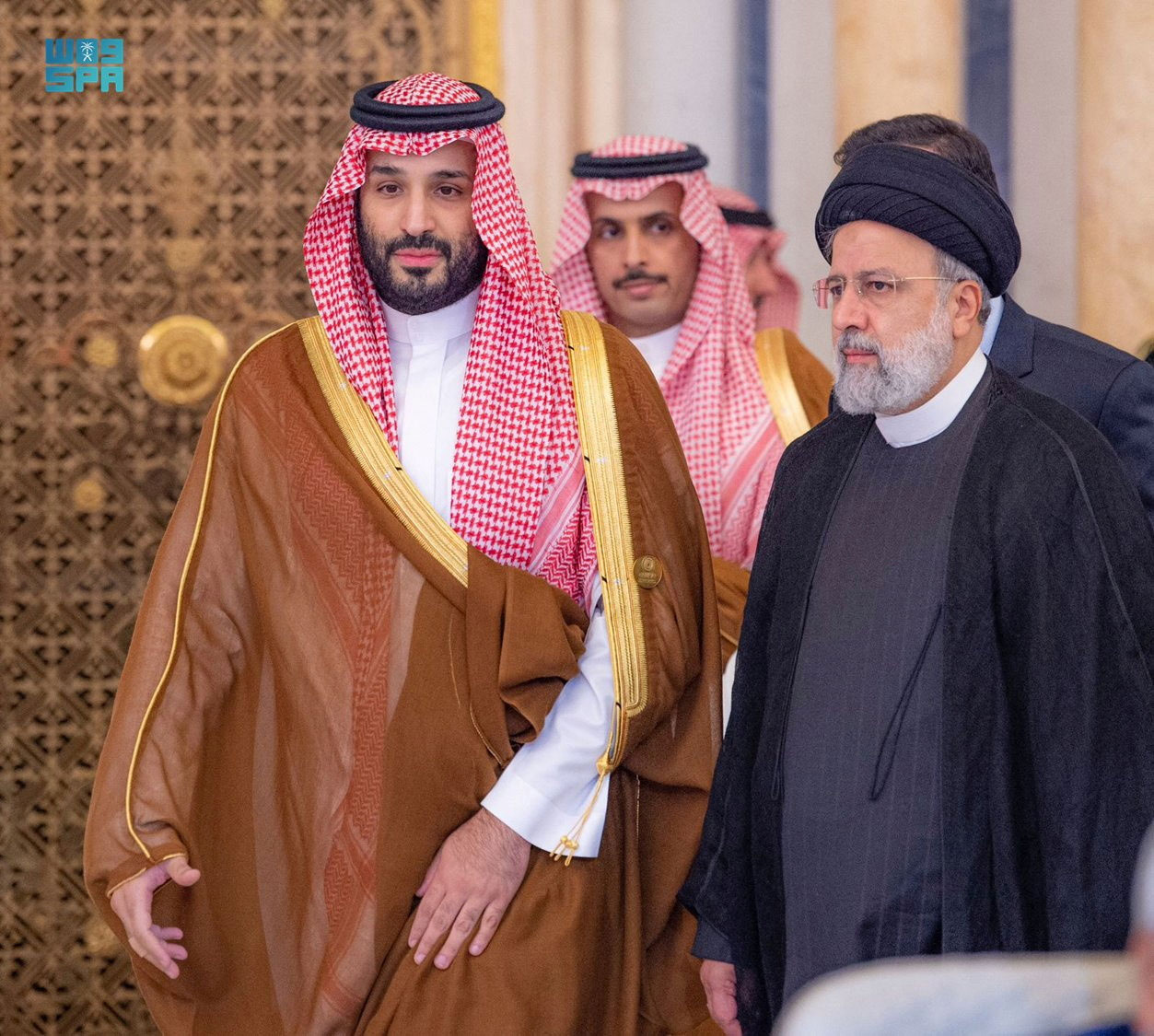 Saudi Crown Prince Mohammed bin Salman (left) and Iranian President Ibrahim Raisi at a conference in Riyadh, Saudi Arabia on November 11. Photo: Reuters
The conference also noted that countries have not been able to find a common voice on how to respond to what is happening in the Gaza Strip. Reuters quoted multiple sources as saying that some Arab countries have called for breaking diplomatic ties with Israel. However, some other countries stressed the need to maintain communication channels with Israel.
Also on 11 November, Israeli Prime Minister Benjamin Netanyahu rejected growing international calls for a ceasefire. According to the AP, Mr Netanyahu confirmed that the ceasefire could only be implemented if all 239 hostages held by Hamas in the Gaza Strip were released.
The Israeli Prime Minister stressed that the Gaza Strip would be demilitarized after the conflict and that Israel would maintain security control there. The leader pointed out that Israeli forces should be allowed to freely enter the Gaza Strip to hunt down the gunmen.
heroine