In a statement posted on the Telegram app, Russia's Investigative Committee said it had opened a criminal case to investigate possible "terrorist acts" and "illegal possession of explosives or explosive devices."
According to Russian officials, an "improvised explosive device" detonated on a railway line in the Ryazan region on the morning of 11 November, derailing 19 cars of a freight train. A statement from the Russian Investigative Committee said 15 of the 19 train carriages were damaged, and said the scale of the impact was still being assessed.
Russia's Investigative Committee has not yet named any suspects and it is unclear how many people may have been involved. Russian officials were investigating the scene at the time the statement was made.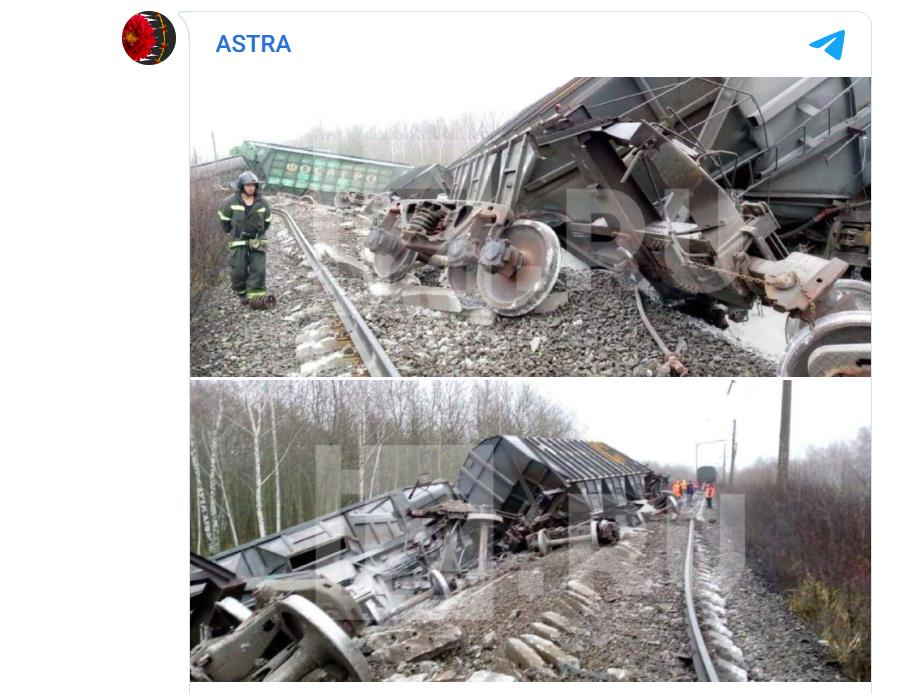 On November 11, 19 carriages of a train derailed in Ryazan, Russia. Photo: Telegram
The goods train overturned incident occurred about 200 km southeast of Moscow.
Connected RIA Novosti It was reported that the incident occurred at 7:12 am on November 11 (local time) on the Rybnoye-Checkpoint line. The train driver and assistant driver suffered minor injuries, there is no threat to the environment and the incident has no impact on passenger trains and passenger movement.
A group of local residents said they heard an explosion and that the tracks were damaged. At least 7 train cars tilted towards them.
Authorities initially blamed "unauthorized third party interference in rail transport operations".
Ryazan region governor Pavel Malkov said the derailed trains were loaded with mineral fertilizers. Video released by the Investigative Committee shows FosAgro, one of Russia's leading fertilizer producers, written on a train carriage.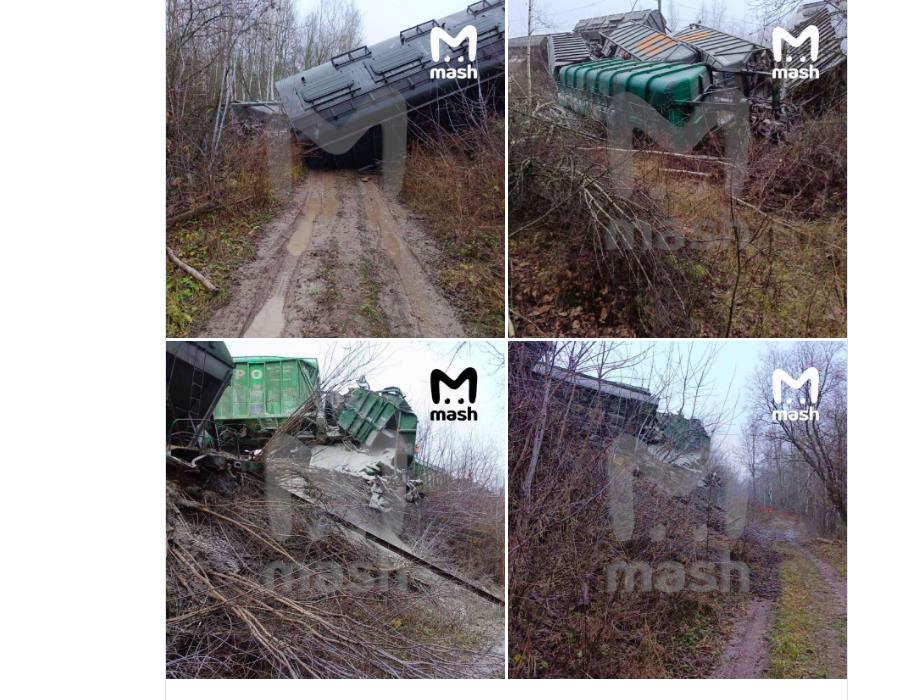 Russia is investigating terrorism after a freight train derailed southwest of Moscow. Photo: Mash
Since the conflict with Ukraine began in February 2022, Russia has recorded several attacks targeting railway lines. Moscow has repeatedly accused Ukraine.
according to station RTIn a series of incidents in recent months, the Russian Federal Security Service (FSB) announced the arrest of Ukrainian agents accused of plotting to attack transportation infrastructure.
Kiev is said to have repeatedly tried to target various Russian infrastructure, including transportation facilities, using methods such as drone and missile attacks amid the escalating conflict in Ukraine.