It's just that people talk more about the litter on Nguyen Hue Walking Street because this place is considered the symbol of the "center of the center" in Ho Chi Minh City.
The question is, is littering strange or new? The immediate answer is no.
Because many people also see it as a habit, if one person can quit it then others can also quit it. After all, many people are no longer annoyed by litter on pedestrian streets. Perhaps it is only the cleaning staff who feel bored.
Because even when the dustbin is right next to it, many people, many of them young, still carelessly throw it there, not bothering to put it in the dustbin!
Despite the efforts of sanitation workers to collect garbage and despite complaints about littering, many people see it as someone else's problem, not theirs.
Please don't compare our country's story with Singapore, how can they do it but we can't do it all the time.
Let's stop calling, preaching and canvassing. Starting from the basics: each person's own consciousness.
It is not because Singapore has strict penalties that people do not dare to litter the streets. The story starts with creating awareness for every individual, which should be started from children, starting from school.
Students should be taught from preschool onwards that they should not litter anywhere other than the dustbin.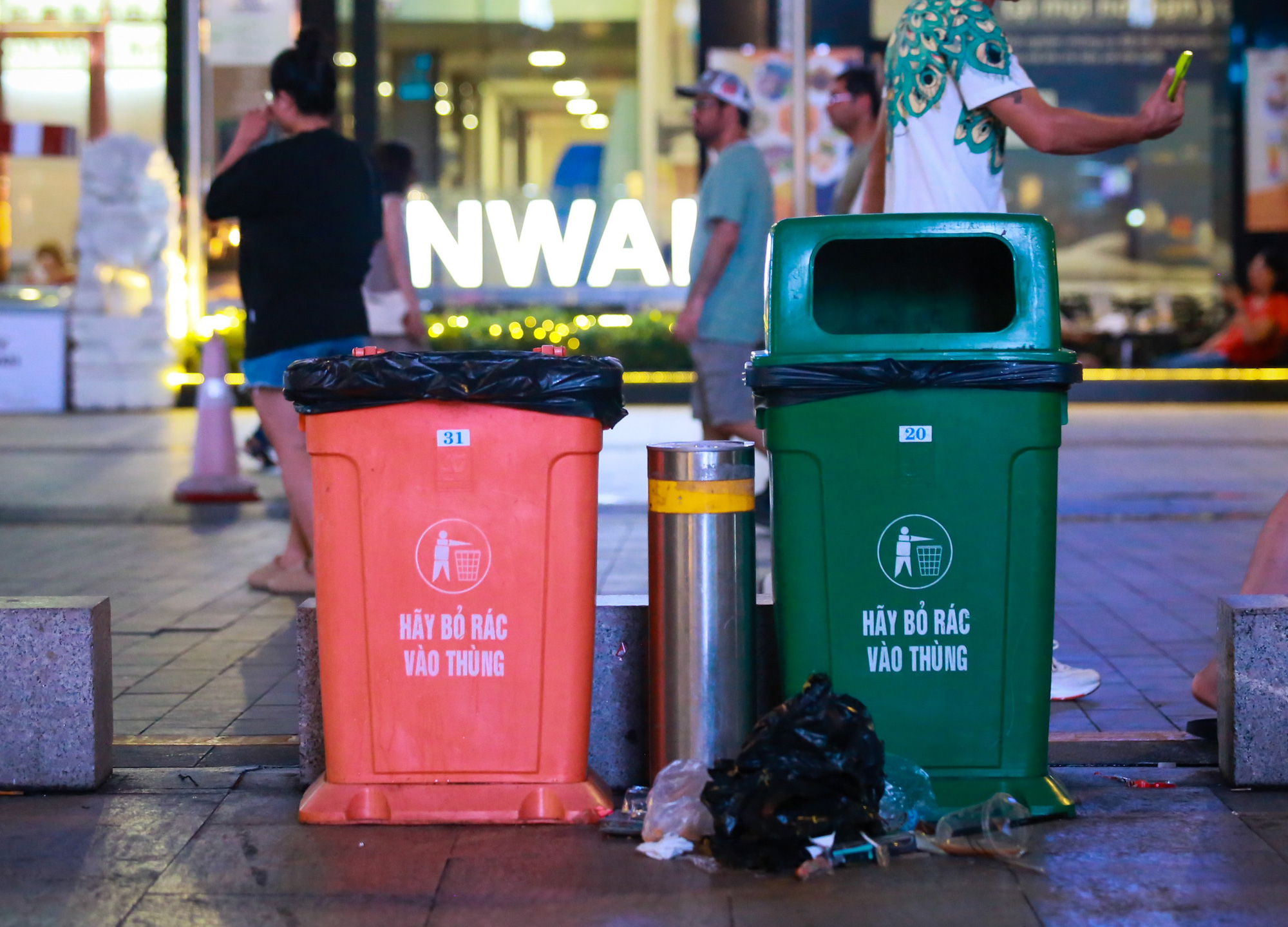 I have a niece who is in kindergarten, and after eating, she always goes to the right trash can in the house to throw away the trash. When I go out on the road after drinking a carton of milk, I always find the right place with a dustbin to put it.
When asked why she did it, she innocently replied that her kindergarten teacher told her so.
However, I witnessed the scene of not one but many mothers taking their children to school, waiting for their children to take out a carton of milk and then conveniently placing that carton on the tree right in front of the school gate. She was throwing.
When you stop at a red light, just pay a little attention and you will immediately notice how many plastic cups, foam boxes and nylon bags are lining the green trees along the side of the road. Passersby spend all their food and drinks and then refill them with ease. Always go to plant pot?
What should we teach children about such behavior? What habits will children develop if they see adults carelessly spreading garbage on the road?
Back to the story of the litter on Nguyen Hue Walking Street. I don't think it's so hard that it's impossible. Because calling has done a lot. A lot of publicity has also been done. Now there is a need to improve the management.
But first of all, the scheme of street food trading has been going on here in a very disorganized manner for a very long time. Street vendors should be planned in each area, with provision for dustbins for users to have space to keep them.
When all relevant factors are applied and everyone is forced to comply, violators should be punished, even imposed heavy fines.
But the consciousness of the majority is always low and requires high cultural conduct, how can this be!
Litter in public places – and in this particular story, on the Nguyen Hue pedestrian street – is a topic that goes on forever without being fully resolved.
To discuss solutions for building a green city, an urban culture that needs due attention, tuoi tray online We invite readers to provide their comments and suggestions on the topic How to stop being fed up with garbage?
E-mail Send it to quoclin@tuoitre.com.vn or tto@tuoitre.com.vn. tuoi tray online We look forward to receiving feedback and suggestions from readers.
(TagstoTranslate)Littering(T)Nguyen Hue Walking Street(T)Cultural behavior(T)People's awareness