This shocking incident happened on November 11 on a street in the center of Bangkok, Thailand.
Nation It described two youths riding a motorcycle who aggressively pursued another student and fired shots. The incident "like an action movie" left teacher Sirada Sinprasert, who was withdrawing money at a nearby ATM, killed by a stray bullet.
"Teacher Sirada Sinprasart was hit by a bullet right in the middle of her forehead and died at Medpark Hospital" – Nation On 12 November, quoting Thai officials.
Teacher Sinprasert, 47, has been teaching information technology at Sacred Heart Convent School in Bangkok's Khong Toi district.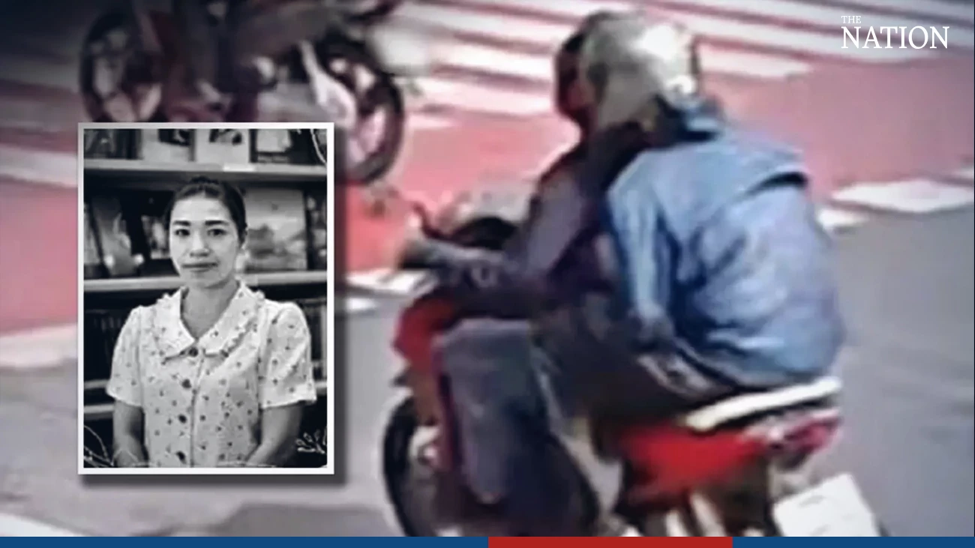 A 47-year-old teacher was shot dead in Bangkok by two students riding a motorcycle while chasing another student. Photo: The Nation
Thanasorn Hongsawat, a student at Rajamangala Tawan-Ok University of Technology (Uthenthwai Campus) was also seriously injured during the chase.
The newcomer was hit twice in the chest and once in the neck. He is being treated in critical condition at Chulalongkorn Hospital.
Thai authorities have taken out security cameras to check the identities of the two students who carried out the shooting, but have not yet made any arrests.
Regarding the incident, the Thai government expressed condolences to the family of teacher Sinprasert on 12 November, and promised to instruct the police to make all their efforts to arrest the culprit.
It is known that Teacher Sinprasert comes from the city of Suphanburi in central Thailand. The teacher faces a difficult situation when she has to support her 70-year-old mother and the children of her deceased brother and sister.
"Street fights frequently occur in Thailand involving students from area schools and have resulted in several deaths," The Nation newspaper said.
bang hung