Writing on The Conversation on 11 November, Ms Jane McAdam, Director of the Kaldor Center for International Refugee Law at the University of New South Wales (Australia), said this is the world's first agreement on climate migration.
Specifically, Australia will implement a special visa regime to allow Tuvaluans to work, study and live in Australia. Initially, 280 people from Tuvalu will be allowed to come to Australia each year. They can access health care, have a source of income and enjoy Australian welfare policies.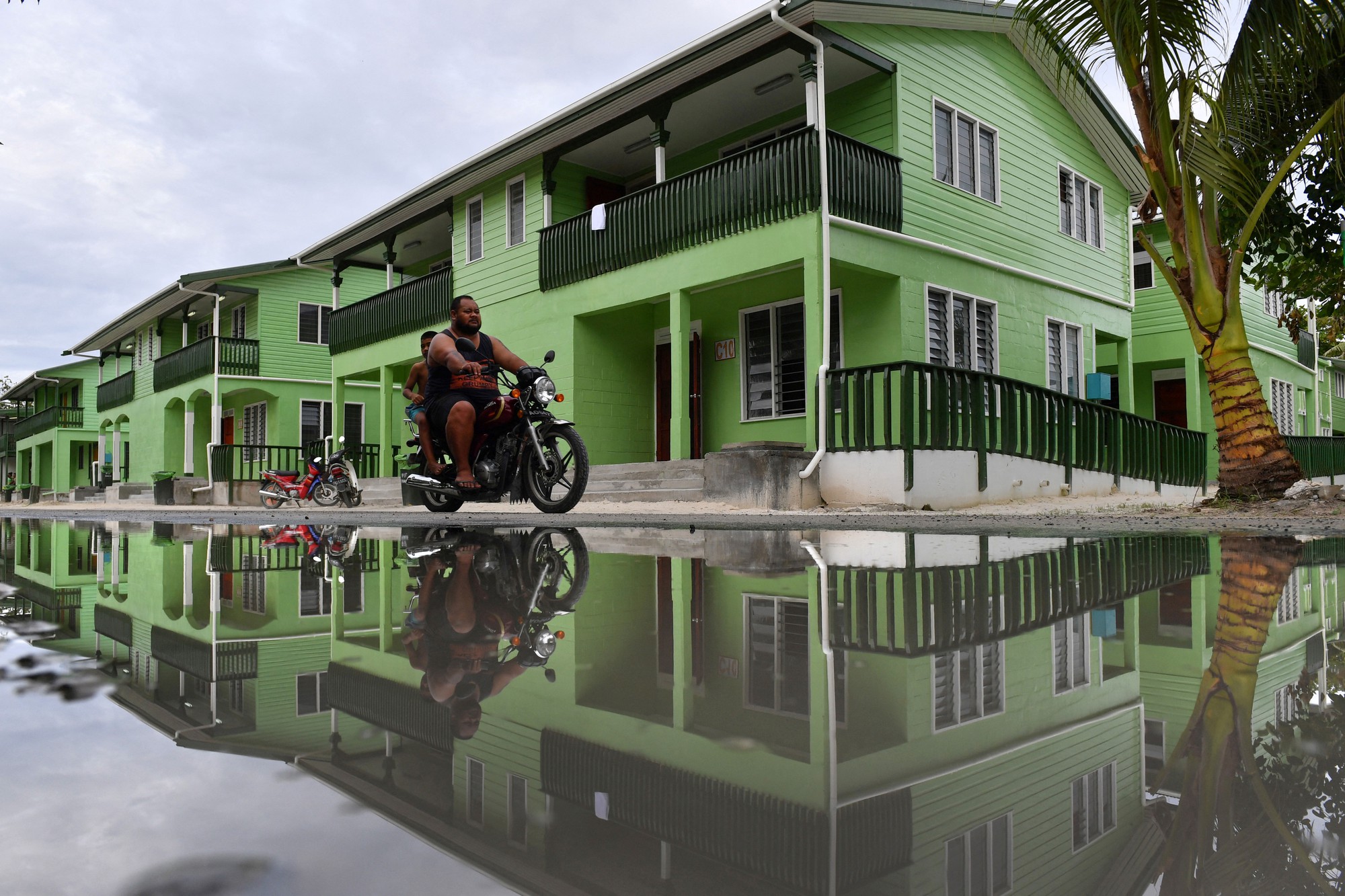 An area of ​​Funafuti, the capital of Tuvalu Photo: Reuters
The Australian government statement said Tuvalu, with a population of just over 11,000 people, is extremely vulnerable to the impacts of climate change, particularly sea level rise. Australian Prime Minister Anthony Albanese also stressed that developed countries have a responsibility to support countries affected by climate change, such as Tuvalu.
According to Anadolu news agency, the International Organization for Migration (IOM) estimates that by 2050, 44 to 216 million people could be forced to migrate due to climate. According to IOM, the risks of climate change are increasing globally and approximately 1 billion people will face problems such as rising sea levels, floods, drought, extreme temperatures and food insecurity over the next decade.
Guru Anh