reuters He said he had seen Mr Cameron enter the British Prime Minister's residence at 10 Downing Street, London, to meet Mr Sunak on 13 November.
Mr Cameron served as British Prime Minister from 2010 to 2016. He was forced to resign as head of government in 2016 following the referendum on Britain leaving the European Union (Brexit).
Since then, the 57-year-old former prime minister has had almost no political activity. Therefore, the decision to appoint Mr. Cameron as Foreign Minister came as a great surprise to British public opinion and politics.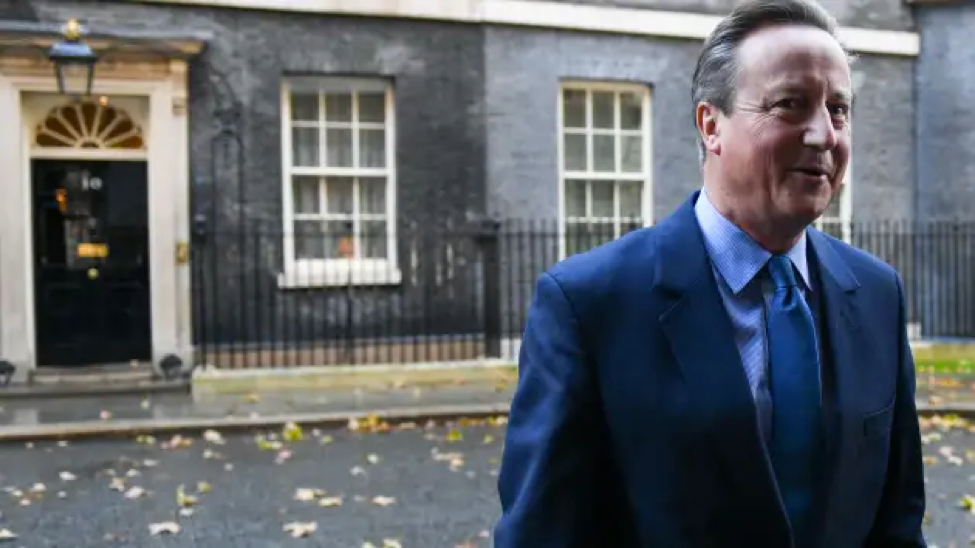 The new British Foreign Secretary David Cameron will leave 10 Downing Street on November 13, 2023. Photo: Bloomberg
Mr Cameron returned to British politics in Prime Minister Sunak's sweeping Cabinet reshuffle.
Prime Minister Sunak has dismissed Home Affairs Minister Suella Braverman due to public and internal pressure related to her criticism of the way police handled protests in support of the Palestinian people in the Hamas–Israel conflict.
Dismissing Ms Suella, the British Prime Minister appointed Foreign Minister James Cleverley as Home Affairs Minister and then placed Mr Cameron in the post vacated by Mr James.
cnbc That said, when Mr Cameron was British Prime Minister, he was considered an ardent supporter of relations with China. He also tried to set up a $1 billion UK-China investment fund but the plan was later scrapped.
It is still unclear how Mr Cameron's foreign policy stance will fit into the context of Western countries' reservations about China, as well as the ongoing conflicts in Ukraine and the Middle East.
Notably, Finance Minister Jeremy Hunt remains in office during this reform, despite disagreements with Prime Minister Sunak over the budget issue.
This reform is considered both a counterweight to Prime Minister Sunak and a strategic measure.
Mr Sunak aims to attract allies and remove several ministers whom the British Prime Minister's Office believes are not meeting expectations.
bang hung