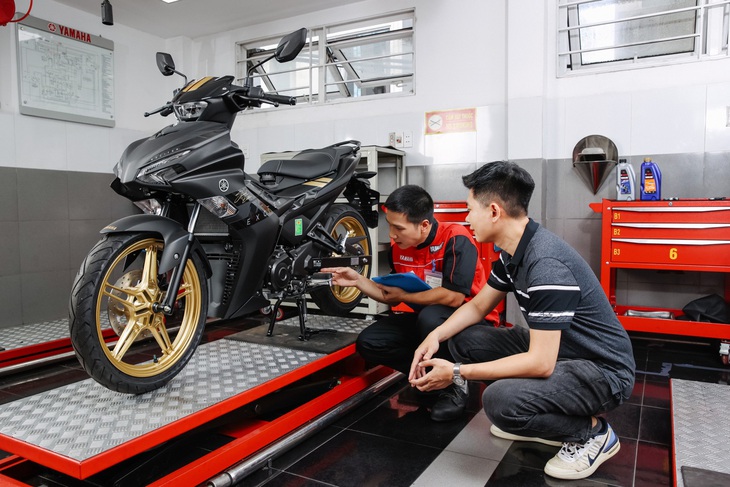 The technician will advise you in detail about the condition of the vehicle
This is also considered to be the golden time when you should get your motorcycle serviced, as before entering the new year you will get a comprehensive checkup of the vehicle inside and out and get a lot of after-sales service from the dealer.
Most people who bring their cars to the dealership at this time will have their cars periodically maintained and use services such as engine oil change, transmission oil change, brakes, spark plugs, air filters, car cleaning…
Motorcycle maintenance and repair centers are also seeing an increase in revenue due to the large number of customers at this time. Partly thanks to good customer service, on the other hand, the dealer will have attractive year-end promotions to attract customers to the experience.
If talking about good service and continuously launching many quality after-sales services, we should definitely mention Yamaha Town, the authorized dealer of Yamaha Motor Vietnam. With a wide dealer network across the country, Yamaha Town is also a trusted name for motorcycle users of this brand with a number of maintenance and repair services.
Especially in the last two months of 2023, Yamaha Town in the southern region (from Khanh Hoa to Ca Mau) has implemented the "Maintenance Now, Luck Is Coming" promotion program to thank loyal customers at the end of the year.
If you are a user who uses motorbikes of this brand, when bringing a motorbike to Yamaha Town and using the services, maintenance and repair of Yamaha motorbikes, you will have an order of 200,000 VND (VAT included), you will have directly Opportunity to earn rewards at dealership.
Accordingly, there will be thousands of exciting gifts like raincoats, helmets, carbon cleaner bottles up for grabs for lucky customers and the special prize will be a completely new special edition Janus motorbike.
This program will run till 31 December 2023.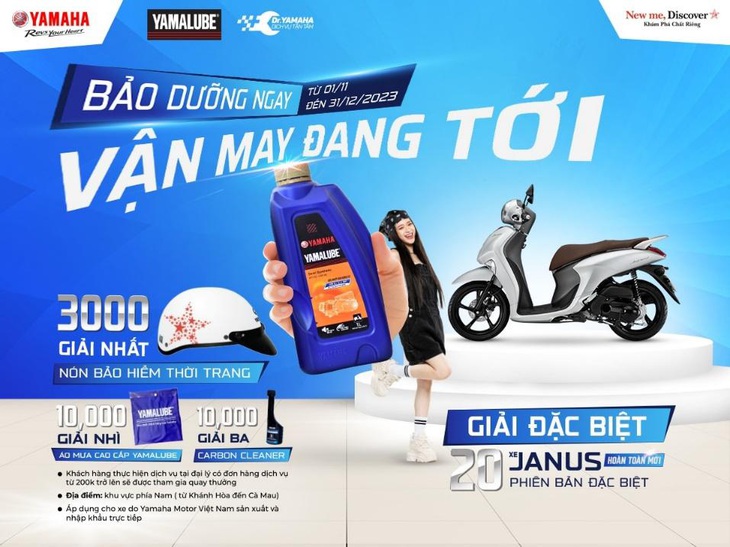 Year-end promotion "Maintenance now, luck is coming"
Since the promotion started, many lucky customers have received gifts. Furthermore, the services here meet international standards thanks to modern machinery, genuine spare parts and components and a team of professionally trained technicians.
This has satisfied the customers who came to experience it, including technology TikTokers like Alo Ngoc De and Tom Chu Tru, who also expressed their enjoyment of having their cars taken care of at Yamaha Town.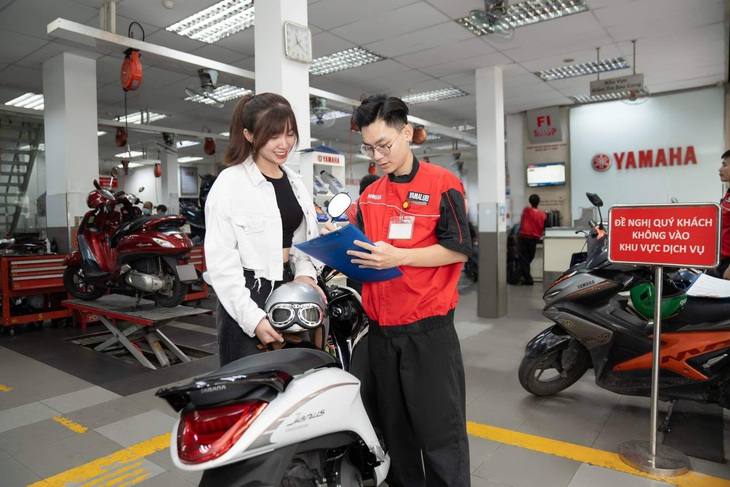 TikToker Alo Ngoc had a satisfying experience getting his car maintained at Yamaha Town
When customers come for checkup and maintenance of their motorbikes, they only need to take an appointment with the dealer through My Yamaha Motor application, which will help you save a lot of time on such busy days.
In cases where your motorcycle needs repair or replacement of parts, you will not need to wait for long as there is a quick delivery policy on the same day.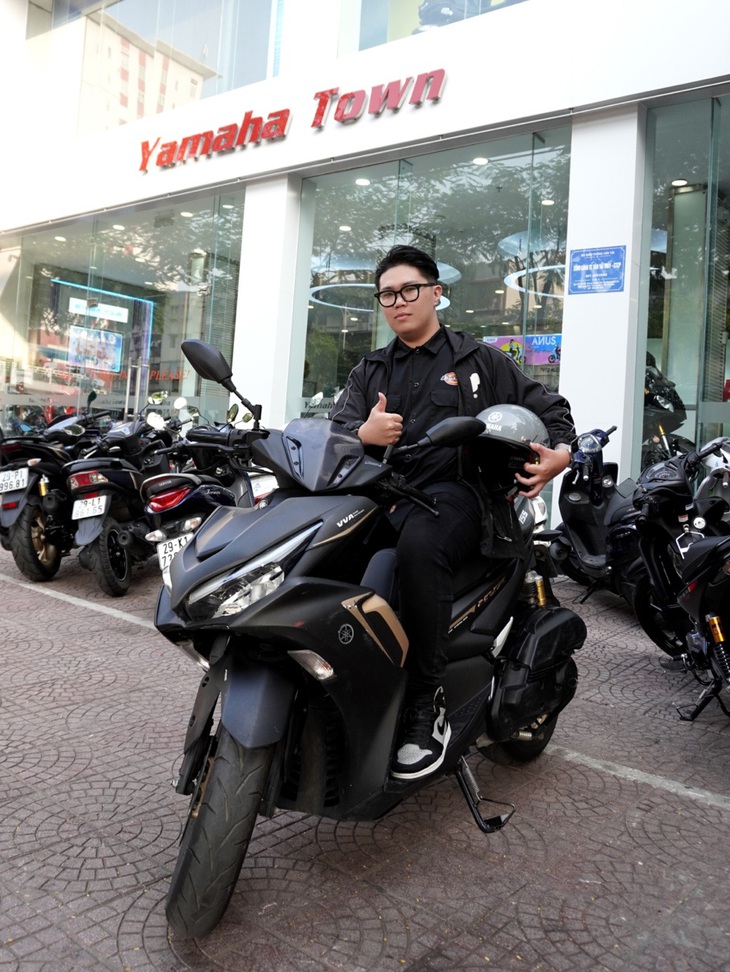 TikToker Tom Chu True chooses Yamaha Town as a coveted spot for car maintenance services
With good customer service and attractive after sales service, Yamaha Town has easily built a certain reputation among the consumers.
During the busy last days of the year, take advantage of your free time to come here and take care of your motorcycle so that it remains as durable as new and also receive many attractive incentives and gifts such as the program "Maintenance Now, Good Luck" Used to be." ".
All will help you be prepared to make your New Year travels more successful and full of luck!
For detailed information about the program, visit https://yamaha-motor.com.vn/khuyen-mai/shuong-trinh-khuyen-mai-bao-duong-ngay-van-may-dang-toi/.
(tagstotranslate)Yamaha