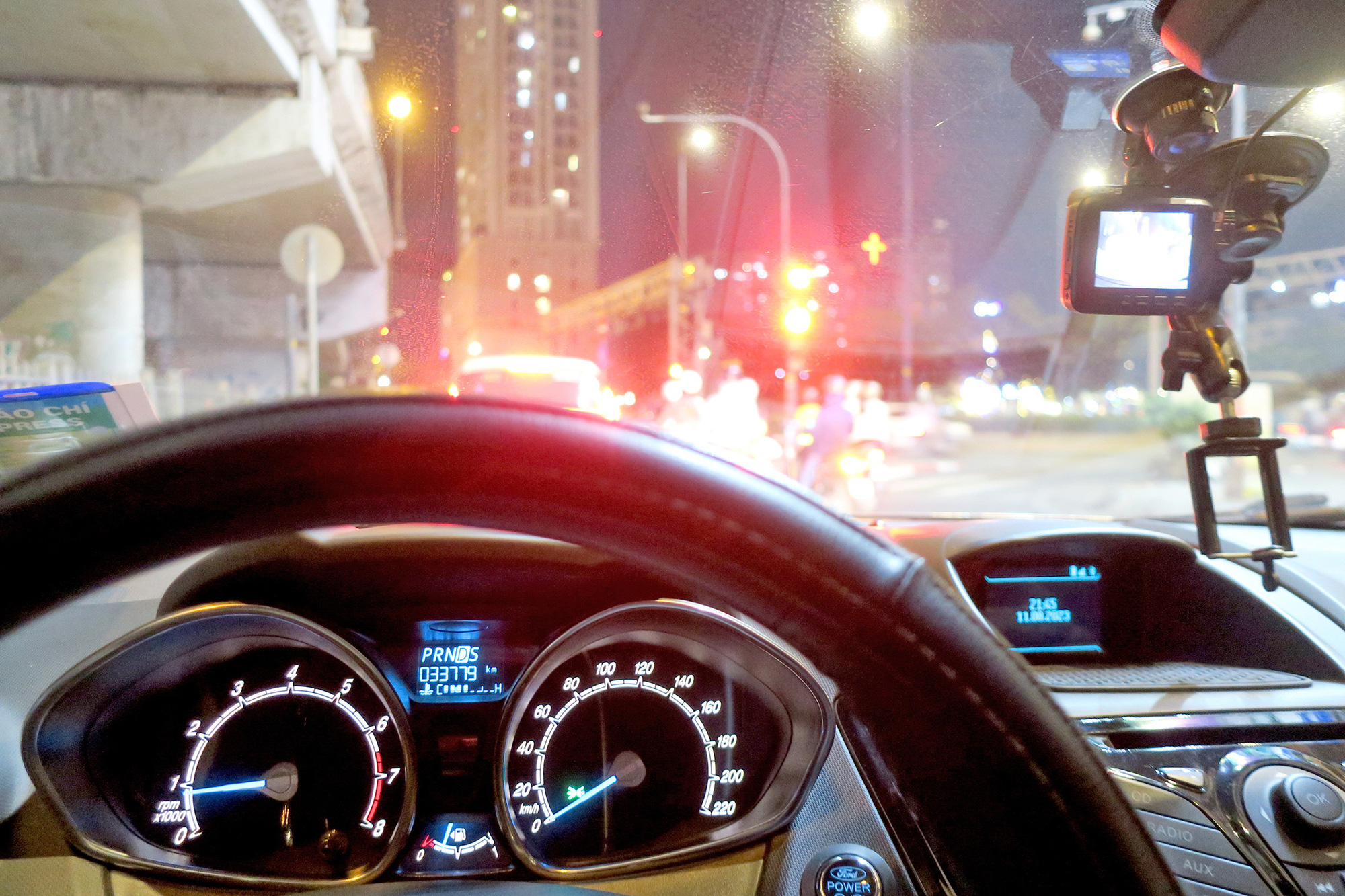 The new draft law on road traffic safety and order submitted to the National Assembly states that motor vehicles and special motorbikes participating in traffic must meet the following conditions: must have a trip monitoring device (dashboard camera), the driver's Data and images must be collected; Data and images ensure travel safety in accordance with regulations.
Dash cams should only be recommended for private cars
Representative Hoang Minh Hieu, standing member of the Law Committee, said that dash cams are also a source of data directly related to personal data.
However, currently the new draft law only sets out the principle that data collected from the monitoring system should be managed in accordance with regulations to ensure safety and order, handle order violations, and traffic safety.
This also includes protecting personal data, protecting the legitimate rights and interests of individuals and organizations. This data is used to handle violations of the law on road traffic order and safety and other violations of the law in the service of state management.
According to him, such regulations are still relatively general and do not enshrine specific, detailed requirements in securing personal data.
On the other hand, equipping all cars with it would require huge resources in society.
Therefore, Mr. Hieu suggested that we should not consider regulating it as a mandatory condition for personal vehicles, but only regulate its installation to ensure people's legal rights when participating in traffic. Needed road.
Representative La Thanh Tan (Hai Phong) also expressed that the above rules are not in line with reality and are too broad in scope.
He suggested that it should be implemented only on transport vehicles as per existing regulations and specific rules at data analysis integration centers for effective management and utilization to avoid wastage. For private vehicles, he proposed rules to encourage installation.
Representative Hoang Duc Thang (Quang Tri) also expressed disagreement with the above rules. They requested the drafting agency to consider and evaluate the feasibility of applying this regulation to vehicles participating in road traffic, which should also include personal vehicles.
He said this could be expensive, increasing the burden on vehicle owners from installation costs to the cost of maintaining equipment operations.
It is important to protect people's privacy.
Earlier, while examining this material, the Committee on National Defense and Security of the National Assembly stated that some opinions have suggested considering the above regulation as they believe that it applies to all types of motor vehicles ( including motorbikes and motorbikes) and feasibility is difficult to ensure.
Therefore, we should focus only on certain types of vehicles, especially conditional means of transportation and business.
In addition, the current law only stipulates that passenger transportation business cars with up to 9 seats (including the driver) must install cameras to ensure the recording and storage of all images on the vehicle during the participation process.
Additionally, there are opinions that requiring the installation of devices to collect data and driver images violates people's right to privacy and the right to protect the secrets of private life, creating an economic burden, Therefore it is necessary to consider this provision.
However, some opinions agree as they believe that installing dash cams for motor vehicles will help in safe driving as well as avoid unfortunate risks that may occur and help in solving problems. Legal issues arise when collisions or traffic accidents occur.
However, because the data content concerns privacy and the right to protect the privacy of citizens, it is recommended not to transfer this data to the traffic command center but rather when requested or to resolve legal issues related to traffic accidents. Remove it when you do.
It should be applied only on passenger vehicles and school buses
Representative Hoang Duc Thang (Quang Tri) pointed out that although there are currently some private vehicles equipped with automatic dashboard cameras, they are not up to standards and do not meet the prescribed criteria.
Furthermore, personal vehicles have different uses than those used for transportation business. Therefore, if all vehicles participating in traffic must install the above equipment, it is necessary to develop common standards for application.
This would require pre-installed devices to remove or add features to meet the standards, which would be costly and wasteful.
Also, it affects the features as per the manufacturer's design and vehicle specifications, which may lead to unsafe conditions or short circuit, fire or explosion. Therefore this rule should apply only to passenger vehicles and school buses.
(TagstoTranslate)Dashboard cameras(T)Traffic system and safety laws(T)National Assembly representatives(T)Travel monitoring(T)Road traffic