Careless overtaking causes two cars to collide in opposite directions – Video: Tran Tien
A video shared on social networks showed a white Toyota Rush recklessly overtaking in an attempt to overtake on Highway 26 passing through Dak Lak province.
The car crossed the yellow line and went into the opposite lane. The driver also flashed his lights and demanded that the car be given way in the correct lane.
However, the driver of the car whose dashcam recorded the incident did not do so. Due to this, two cars eventually collided with each other. The truck next to the Toyota Rush, as well as several other vehicles behind, had to stop.
Controversy arose due to careless overtaking
The incident attracted the attention of the online community with hundreds of comments. Situations leading to arguments: Should I yield or not yield in this situation?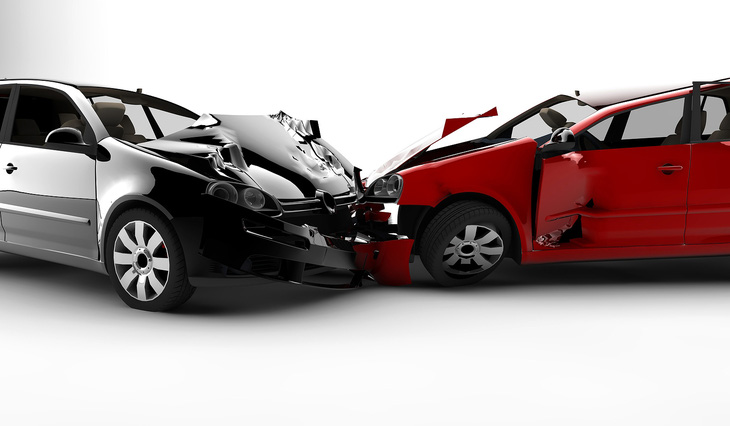 Some people advise that "patience is the nine good things", and if you can give up, you should give up.
– If you see a vehicle going in the opposite direction, immediately slow down the accelerator, apply the brakes lightly, then move the vehicle to the innermost lane.
-Thinking that they are in a hurry, I too will have such a time. The road was still wide, they flashed their lights to ask for directions from a distance, drove lightly to let them pass, and were peaceful and noble. When driving near large trucks, try to yield to protect your life and property.
– If it were me, I would avoid it. Why? Stubborn as you say, just keep pushing, so what if you can't avoid it or bump into yourself? I know it's the other car's fault, but suddenly I lose time and it affects my car. If I see a request remotely, I can defer it. The right side is still wide, so I can avoid it from a distance.
– We do not understand the most basic principle that whether right or wrong, if there is a collision, we will lose time – money – sometimes even our lives. Don't worry about right and wrong. Lower your ego and always keep a calm mind to keep yourself safe.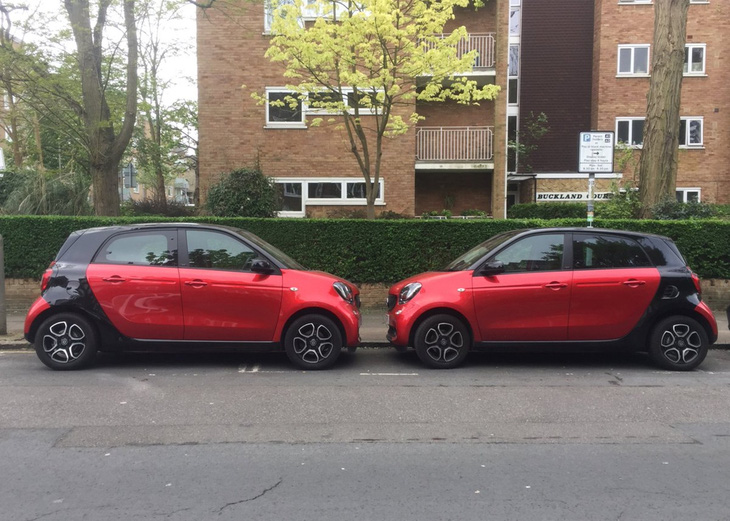 Apart from this, many people also expressed disagreement.
– My top rule is to slow down first, then see if it's safe to avoid. But there is never any talk of postponing it. If you avoid it, you risk endangering the safety of other vehicles in the same direction.
– In 2 seconds, there is an obstacle on the side, go at a speed of more than 50 km/h and do whatever you want. In this era, I also stand like the owner of the post. You may be an expert driver, but the owner of the opposite car will probably not be compensated for the damage caused by dodging. For me, at any stage I feel like I can give up, I give up. And at this stage, definitely don't give up.
– To give up speed, not to give way. Is it sad if you accidentally go to the right and get hit by a motorcycle? The other car is 100% at fault and needs to be paid for.
– In my opinion, if in dangerous situations (without considering right or wrong), it is best for both parties to actively minimize the damage. In this case, the vehicle with the camera has the right to proceed or not. As for the white car, if it is determined that it has passed the wrong way and then people do not see any signs of actively slowing down, they should slow down, One must even stop completely, signal and slowly re-enter the lane.
set restrictions
According to the 2008 Road Traffic Law, one of the conditions for overtaking is that there is no vehicle driving in the opposite direction on the road you want to overtake. Therefore, in this case the Toyota Rush driver committed a violation of overtaking at a place where overtaking is prohibited.
This act is punishable by a fine of 4-6 million VND in accordance with Decree 100/2019/ND-CP, which is amended and supplemented by Decree 123/2021/ND-CP. Additionally, the driving license of violators will also be canceled for 1 – 3 months.
If a car driver does not drive on the right side of the road or lane and causes an accident, he will be fined 10-12 million VND, and his driving license will be canceled for 2-4 months.
(TagstoTranslate)car collision