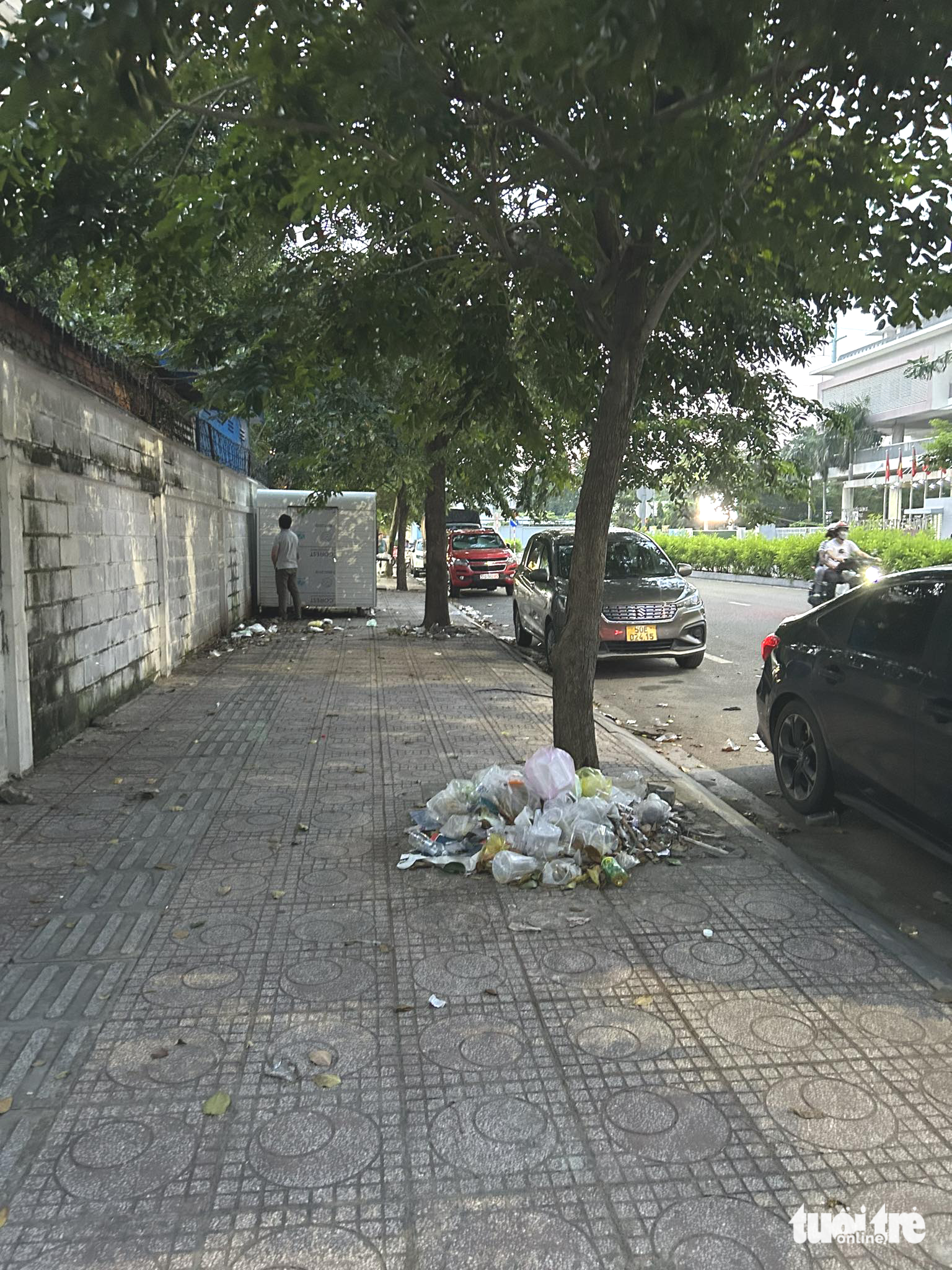 The neighborhood I live in is in a central ward of District 10 (HCMC), which has a secondary school, a primary school, a new residential area, a small park, and spacious, airy streets lined with trees. Excellent.
I thought people in my neighborhood would enjoy some of this green and refreshing space, as this place is almost like an internal road running around the above areas, so there is no traffic. Here and in other wards, people often come for walks and exercise in the morning and afternoon.
But this joy quickly ended when the open sidewalks were littered with litter, urine and dog feces, and long queues of cars and trucks (probably with permission) were parked on the road.
More recently, the wide internal roads here – built to develop residential areas, schools and roads – are still clean and pristine as one side adjoins the back wall of a university.
The green trees lining the footpath grew as fast as the speed of the wind, soon covered with a green canopy, in the middle of the road there was a row of lush plants blooming with yellow flowers. The people in my neighborhood are very proud, because the small road around where they live, where their children go to school every day, is green and clean, airy and beautiful.
Yet within a day or two it was filled with garbage. The pensioners of my ward must say that they are at the forefront of the movement to keep the neighborhood clean. Every week or two, the elders invite each other to sweep with brooms and pick up trash (this cleanup work is rarely seen by the blue-shirted friends of the ward).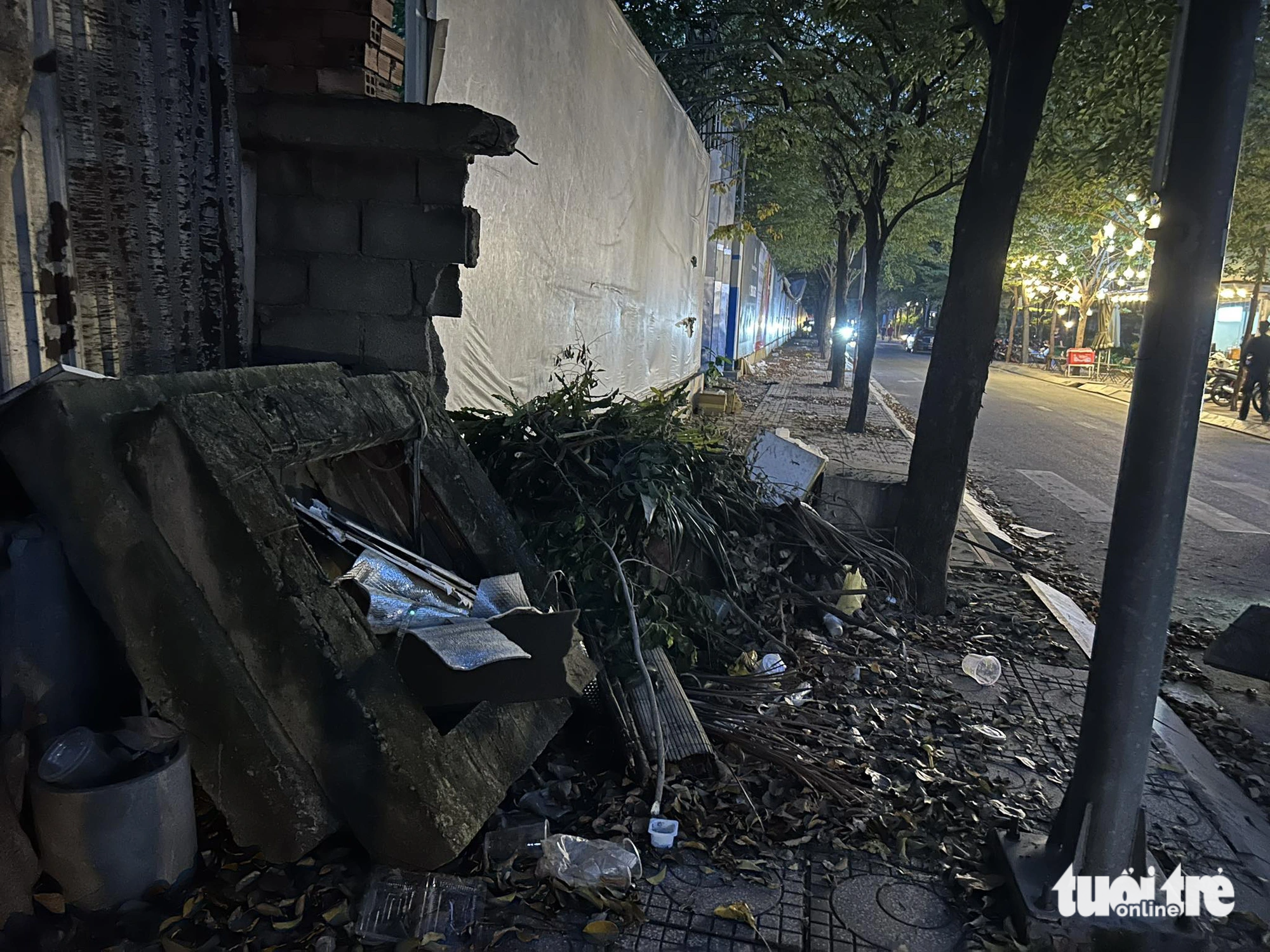 But what they did was in vain. After a few days of cleaning, everything came back as if it had never been cleaned.
We don't know where the garbage comes from. When we wake up in the morning, we find old mattresses, broken furniture, broken toilets, rags… even heaps of expired medicines scattered on the empty footpath.
The deserted wall started getting colored with the urine of goods carriers and truck drivers…it started flowing on the entire road.
The footpath was once used for the elderly and children to enjoy the fresh air, but now no one dares to walk on it as it has become increasingly dirty, smelly and full of litter.
If you can't walk on the footpath, go to the road, but the empty road can also be used to park a car. And when the road becomes a parking lot, the footpath becomes even dirtier as it becomes a place for garbage and innocent people to urinate.
Khaki has a strong smell, especially on hot days. Stumps of green trees become places for dumping garbage. And our people have to endure this every day. When we exercise to improve our health, we try to do the exercise by holding our nose.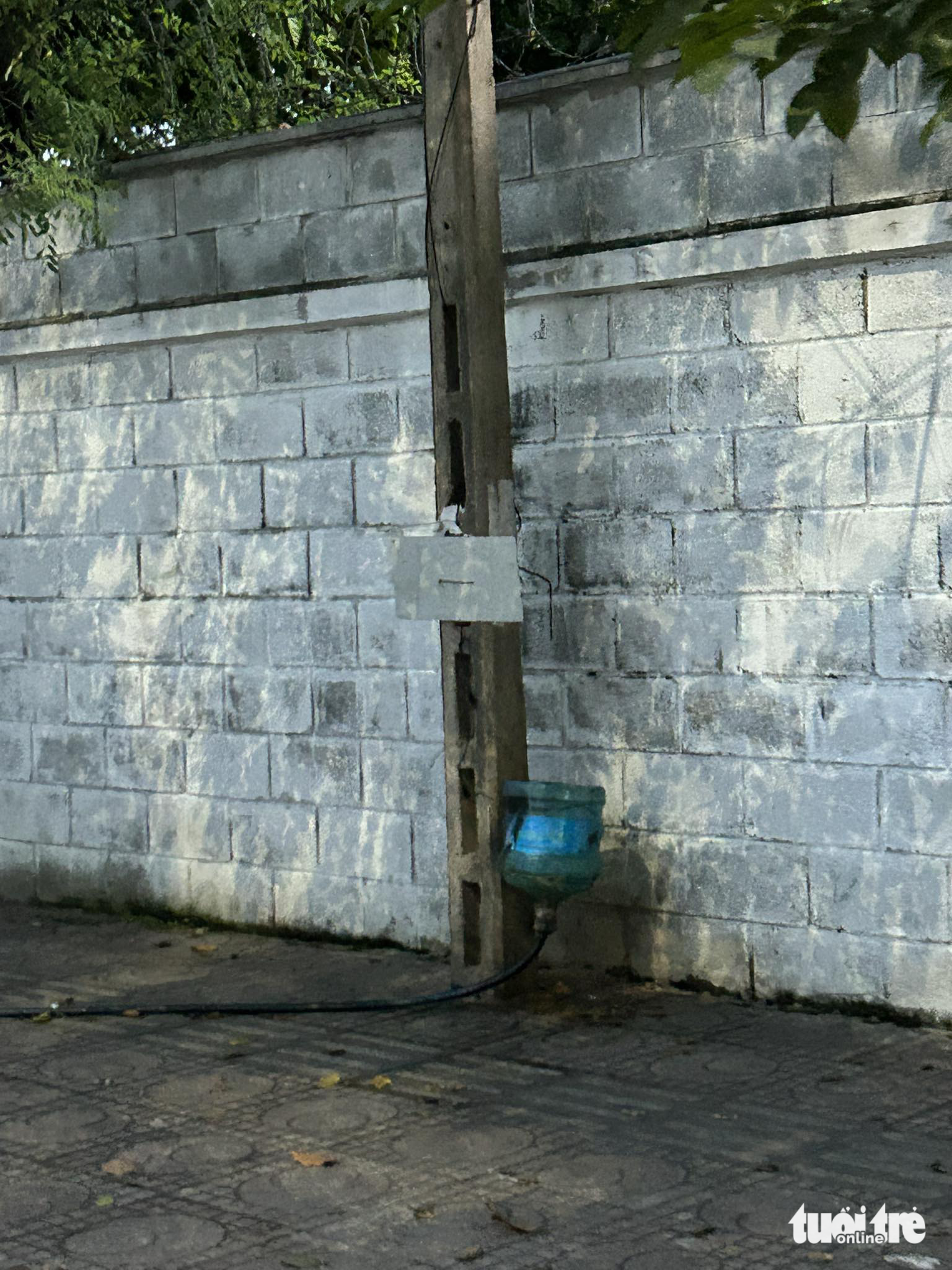 I guess, maybe there is a solution to that public hygiene problem "there" too, when using the empty roadside for parking, but maybe it hasn't been implemented yet because it's busy?
If there is any "economic value" in using the roadbed on such deserted roads, at least our people can enjoy a bit of peace and cleanliness of the environment, this may curb those people who use parking spaces to dump garbage. Let's rent. At the right place and dispose of garbage at the right place (I see there are cameras installed on the roads here).
Or at least arrange for a public toilet, dustbin…
Another solution, if possible, is to encourage families selling snacks or beverages to come and do business, as there is entire empty sidewalk and many trees available. Give them free money, with a commitment to clean up their surroundings. There are traders and vendors there, so no one will come by to pee or walk the dog anymore.
The story of a civilized, cultural neighborhood and clean environment is a matter of consciousness as people often say. But the management level is also arbitrarily using the vacant space and premises for their own benefit, forgetting the general environment. Spreading of garbage and disposal of waste is also a big problem.
When the trash is right under your feet
Litter in public places – and in this particular story, on the Nguyen Hue pedestrian street – is a topic that goes on forever without being fully resolved.
To discuss solutions for building a green city, an urban culture that needs due attention, tuoi tray online We invite readers to provide their comments and suggestions on the topic How to avoid spreading dirt?
E-mail Send it to quoclin@tuoitre.com.vn or tto@tuoitre.com.vn. tuoi tray online We look forward to receiving feedback and suggestions from readers.