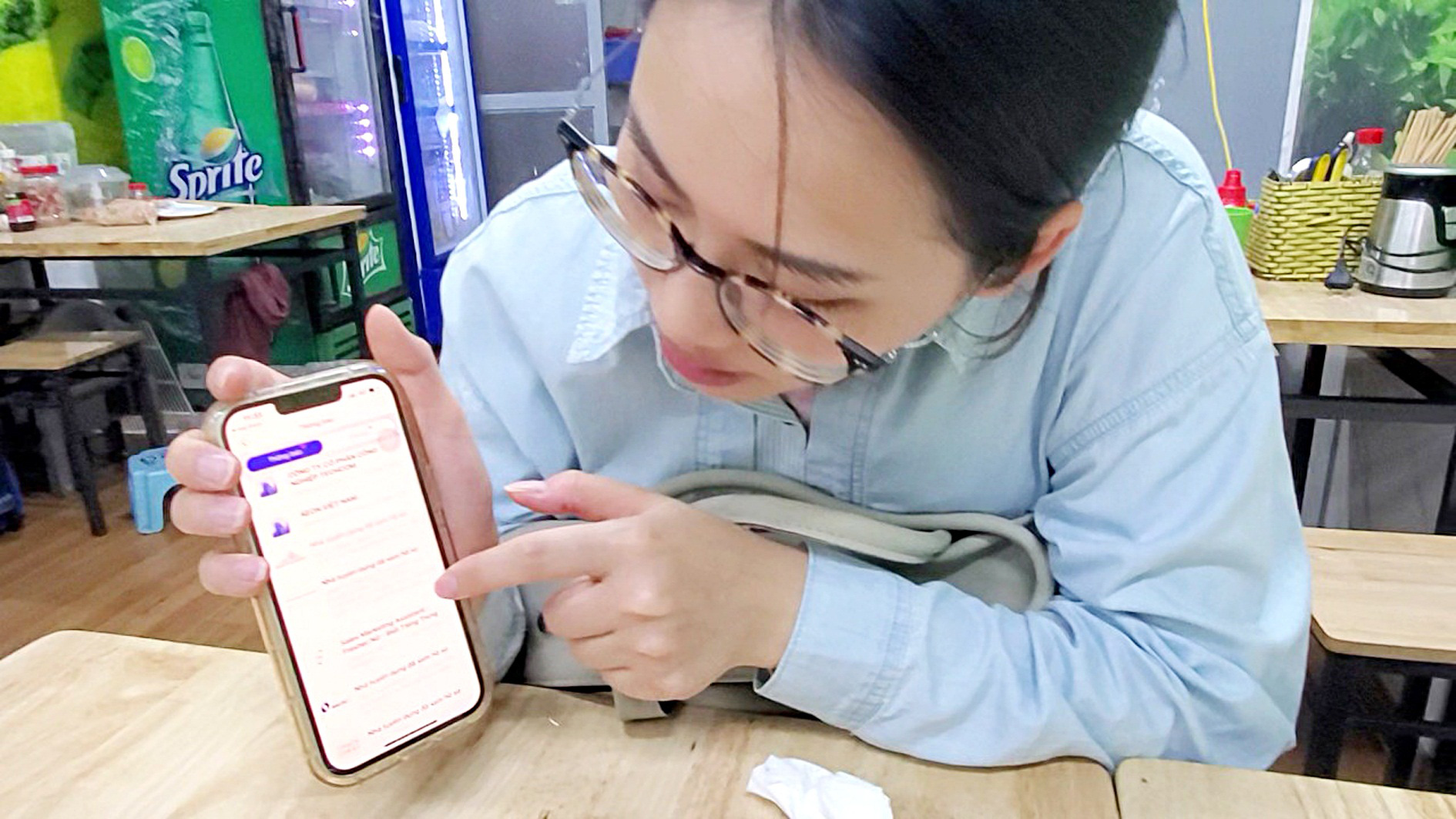 While there are also businessmen who say they are struggling to find the right person. How realistic?
"Companies currently have few jobs, they only recruit experienced and skilled candidates so as not to waste training costs, intern positions are also very scarce. Oh, what a disaster!", Nguyen Hai Yen, graduate of National Economics University. Said with sadness that it was a disaster after a long time looking for a job.
"82 Plagues"
The students graduated just as COVID-19 struck, followed by an economic recession and a shortage of jobs due to the war. Despite having a red degree and experience as a student aide, many people still fail to get a job.
The catchphrase "Hey!" It has become a trend among Gen Z friends to talk about the difficulties faced by Tang Tang's teacher and his disciples, such as praying for the sutra. While looking for a job, you also lament the "crisis" that plagues our 8th generation.
A friend wrote on a company review group, "A few words to share about life as an 82 year old looking for a job." Or "That's right, 36 bad luck", "41st bad luck" is compared to the number of times you failed to submit a CV for recruitment.
Nguyen Hai Yen talked about her "hard life": "I sent more than 30 CVs but most of them did not respond. The place that called me for an interview asked for professional experience. Very boring", Yen felt sad, alone in his motel room. In Thanh Ha urban area, Ha Dong, Hanoi.
Yen wants to get a stable job and study to develop her career.
This week, determined to get her spirit back, she didn't put pressure on herself but set a long-term employment goal. Because while "spreading out" her application CV, she learned lessons about CV content as well as knowledge gaps that needed to be complemented and revised:
"I am not modest about my strengths when writing my CV and do not have practical experience in the logistics industry I have chosen. The knowledge the school teaches is general, but the key recruitment the company is looking for requires specific details "Besides, my English is not proficient yet", Yen admitted and decided to upgrade the two weak points.
She is currently taking an advanced English course and is considering a "real combat" logistics class to attend. She said, "My priority now is to supplement my knowledge. Of course, if I pass the exam, I will get to work, but I don't put too much emphasis on the issue of passing or failing at the moment."
In 2021, Yen graduated from the Department of International Economics at National Economics University. Having experience as a TikToker since her second year of college and working as a class officer during her student days, soon after graduation, she was hired by an acquaintance as an assistant director for a small cosmetics company. Was introduced to work in. Many of her classmates dreamed of it, as they graduated right when the COVID-19 pandemic hit.
But employment was not at the right level and did not help the yen grow as expected. Yen expressed, "I got a little derailed. I accepted moving around to find a suitable job." But she didn't expect that after half a year of looking for a new job, she was still unemployed.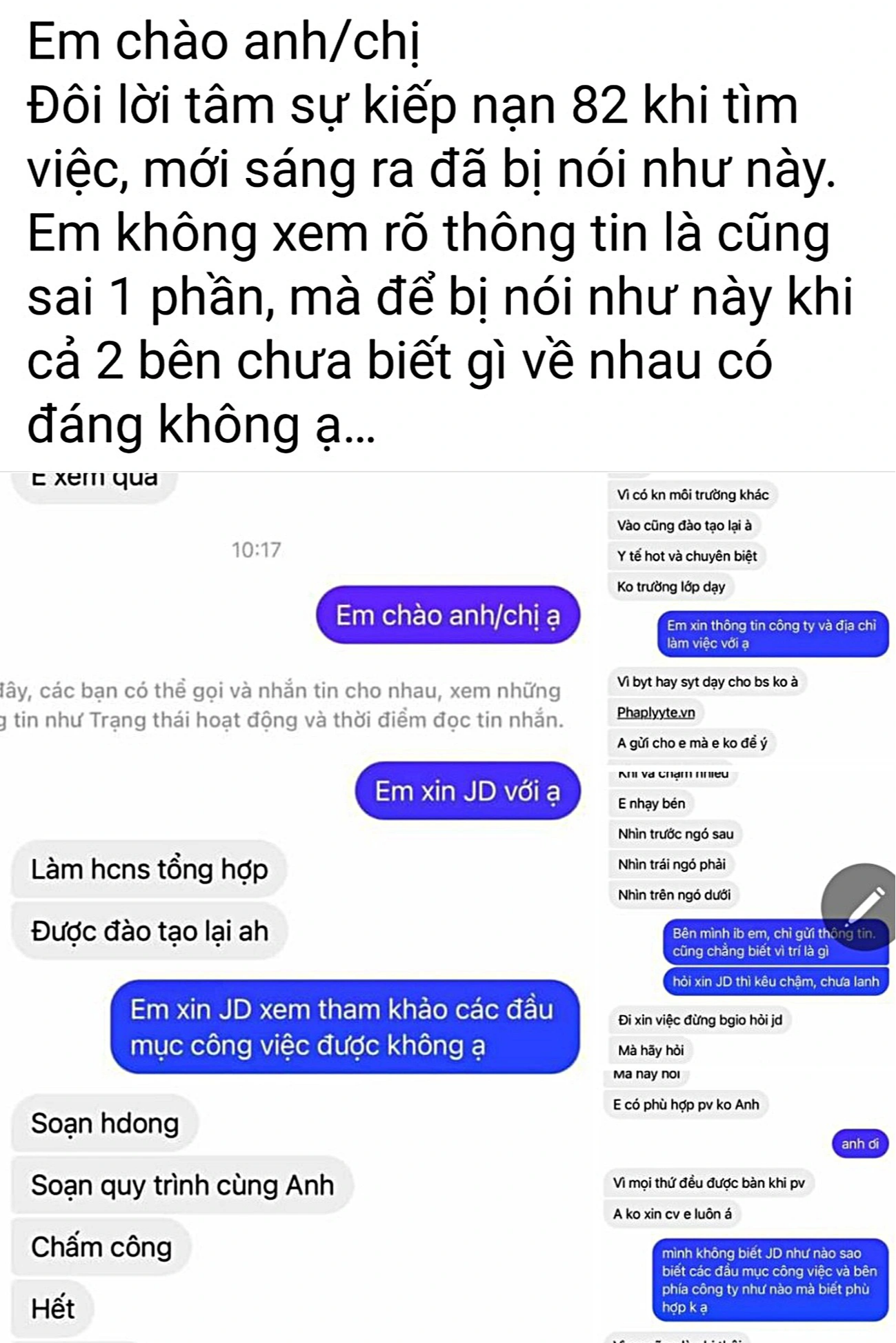 pressure from many sides
It's been almost a year since she finished her studies, but Nguyen Thi Tuyet Trinh has found it difficult to even find her way through four years of study.
He graduated with honors in linguistics from the University of Social Sciences and Humanities (Ho Chi Minh City National University), and his job application was turned down more than 10 places.
This only counts the places where Trinh applied for jobs directly, but in online job groups, this girl said the number of CVs she distributed was countless.
She also searched for emails from businesses to send her job application, but has not received any responses yet.
"My family in the countryside is impatient, but here I am under pressure," Trinh lamented.
New graduates are forced to find small jobs to make ends meet. Trinh said that apart from a three-month internship where she was exposed to professional careers, she worked mostly as movie theater staff, restaurant servers and clothing salespeople for hourly wages…
If she works enough shifts, Trinh earns more than 4 million VND every month. But compared to her peers who have stable jobs, the money she earns is only half, or even 1/3, of what they earn. Trinh mentally calculated that the accommodation fee was about 2 million VND, the food cost 2 million VND, and the car cost 500,000 VND, not to mention sick days and coffee sessions with friends.
A girl from Vinh Long has to ask her family for 1-2 million VND every month to survive. The question of job and salary from family and friends is the biggest obsession for Trinh at the moment. "Whenever I ask about work and salary, I always try to avoid it, or at best I give a simple answer," Trinh sighs.
She is a hard-working and intelligent girl, but Trinh's biggest problem is her lack of practical experience at work.
During her university studies, Trinh only focused on her knowledge in school and worked part-time in a convenience store, so her CV was completely "blank".
On the rare occasions when he was called for an interview, his first question was always: "Do you have any experience working anywhere?". And this girl secretly understood that another opportunity had passed her by…
It is difficult to find a job and many graduates are scammed. Have been receiving calls and emails from "big companies and corporations" with attractive salaries, but when they register to apply, they are taken to a Telegram group to collect money to do online work.
Nguyen Ngoc Anh, from Trung Hoa in Hanoi's Cau Giay district, earned a bachelor's degree in hotel and tourism from Hanoi University of Commerce.
While looking for a job, he continuously received recruitment calls after posting his CV on job search sites. The "recruiter" asked to make friends on Zalo, provide recruitment consultation, but forced Anh to deposit money in order to perform the task. Anh found this inappropriate so she called the company's switchboard directly to verify and received a fraud alert.
Recognizing the general difficulty of finding a job, many graduates have found jobs in the wrong field, with some taking advantage of unemployment to learn more foreign languages ​​and specializations. Some people accept lower salaries to avoid the "crisis" in the hope that they will be more likely to be accepted by the start of the new year.
Accept lower pay to get a job
According to the Ministry of Labor, War Invalids and Social Affairs, analyzing data from more than 20,100 recruitment enterprises and more than 78,000 workers from April 2023 to the end of June 2023, it was determined that almost half of the workers accept low wages. Are. Pay to get a job.
Of the 42% of job seekers with a bachelor's degree or higher, 53% applied to become employees, 28% sought middle management positions (double the demand for recruits) and only 2% of workers sought positions. High level management.
What do businesses need from new graduates?
Mr. Nguyen Hoang Hiep (Former Senior Human Resources Manager – Organization Culture at Lazada) assessed that all of today's fresh graduates are agile young people who have access to many essential technologies and information from a very young age, but there are also many who Still inactive. Waiting for help.
Mr. Hype said, "The biggest concern for businesses is the skills of new graduates. Here it is not only professional experience but also simple practical operations."
Explaining that many fresh graduates spread their CV everywhere but still cannot find a satisfactory job, Mr Hype believes that this is because their level of employability is not high as they do not have the required skills. There is shortage.
Furthermore, many people have not done in-depth research on the occupations and positions they are applying for, but just keep putting out their CV, without knowing what the job involves, and do not show that they What can we do for the employer? Recruitment.
,
Not only newly minted graduates, but many people who have not gone to school for several years say they still have difficulty finding suitable jobs.
Next time: Many years of experience, still looking for a job