According to Hamas forces, the hospital, the largest in the Gaza Strip, currently houses 650 patients and approximately 5,000 – 7,000 civilians are taking shelter after weeks of conflict.
According to the Associated Press, the Israeli military said it was conducting a "precise and targeted operation" against Hamas in a specific area of ​​al-Shifa hospital. The Israeli soldiers were also accompanied by a medical team carrying medical supplies, food for children as well as incubators and other equipment. Israel has accused Hamas of running a huge command center inside and beneath al-Shifa hospital but has provided no evidence.
Hamas and the hospital staff repeatedly denied the allegations. Hospital director Mohammed Zakout said Israeli tanks were inside the hospital and soldiers had entered buildings including the emergency and surgical departments.
The Jordanian Foreign Ministry described the Israeli raid as a "violation of international humanitarian law" and demanded that Israel take responsibility for the protection of civilians and medical personnel.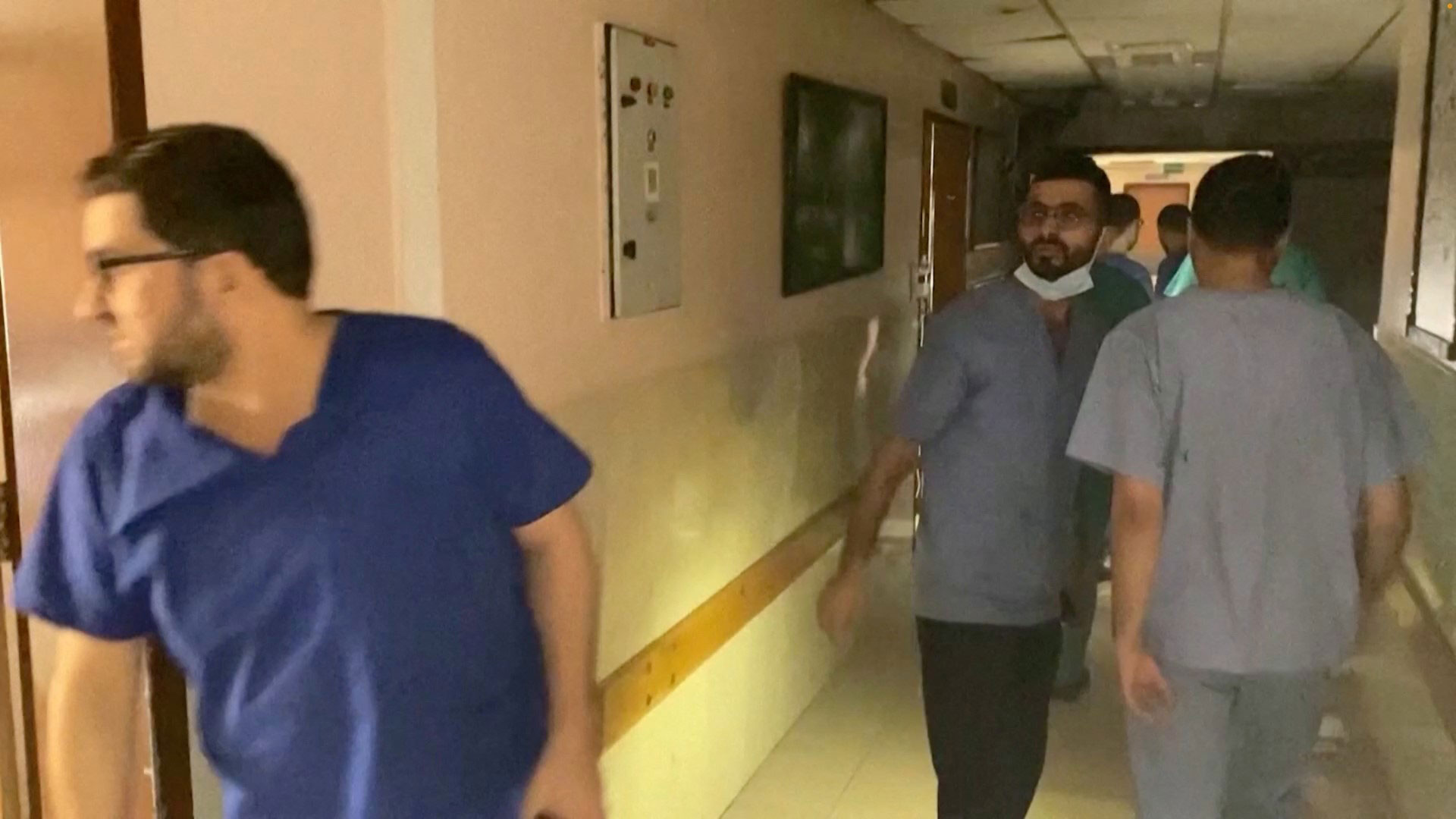 Doctors inspect damage in areas inside Al-Shifa Hospital after the Israeli attack on 15 November. Photo: Reuters
Hours before the raid, the US said it had intelligence that Hamas had used al-Shifa hospital and other hospitals, as well as the tunnels beneath, for military operations and detentions.
Nevertheless, according to reutersA White House National Security Council spokesman stressed: "We do not support air strikes on hospitals, nor do we want to see fighting inside hospitals – where innocent, vulnerable, sick people seek the medical care they deserve. .The hospital and the patients are subjects that must be protected."
In a related development, after four failures, the UN Security Council is making its fifth attempt to resolve the conflict between Israel and Hamas.
The draft joint resolution being negotiated will require a halt to the conflict and immediate access to humanitarian aid in Gaza. The draft also requires all parties to comply with international humanitarian law protecting civilians, especially children, and prohibit the taking of hostages.