by channel al JazeeraThis move is considered extremely risky and dangerous as there are approximately 7,500 Palestinians inside Al-Shifa hospital, including patients, doctors and residents.
The Israel Defense Forces statement said: "This operation was based on intelligence and the need for it. The purpose of this operation was not to harm patients, medical staff or hospital residents."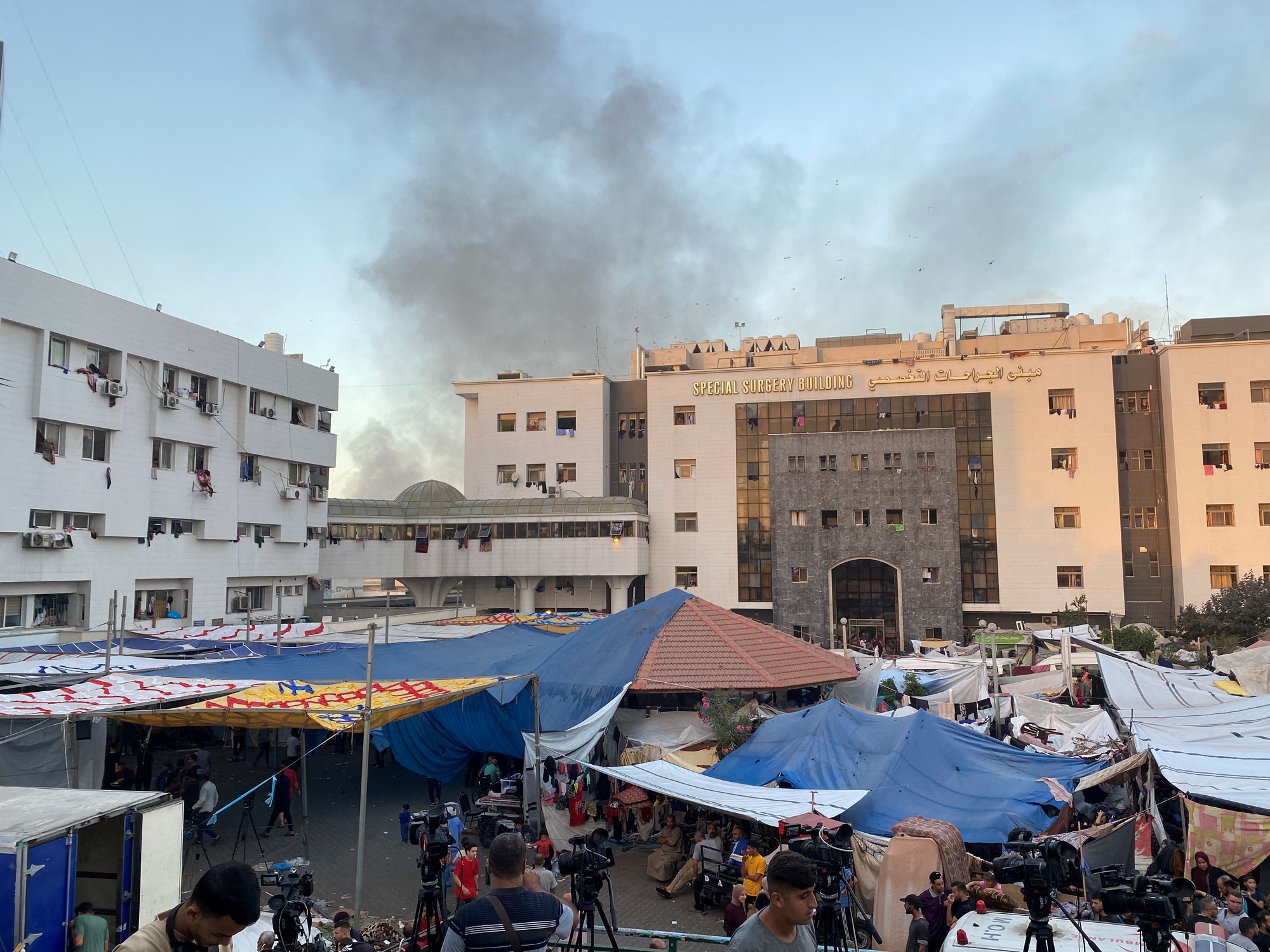 The Israeli military said it would fight against Hamas "in some areas" of the al-Shifa hospital in Gaza. Photo: Reuters
The Israeli military confirmed that Gaza health authorities and the management of Al-Shifa Hospital were informed before Israeli forces entered the hospital.
Israel also advised patients and residents to stay away from the windows, doors and gates of Al-Shifa Hospital. The Israeli military said it targeted specific areas of the hospital to destroy Hamas military command centers.
According to the Israeli side, the operation is expected to deliver incubators, medical equipment and baby food to the hospital.
Mr Ahmed Mokhlalati, a doctor at Al-Shifa, said there were 650 patients left in the hospital, about 100 of whom were in critical condition.
According to Ashraf al-Qudra, spokesman for the health authority in Gaza, al-Shifa hospital administrators rejected Israel's call for evacuation without proper procedures to ensure that patients continued to receive necessary care.
The management of Al-Shifa Hospital has called on the international community to send security forces and even international delegations to this hospital to investigate the situation on the ground to ensure that no one inside the hospital There should be no military action.
During this, bloomberg The report said the Pentagon quietly asked Israel to fulfill requests including more laser-guided missiles for the Apache gunboat fleet, as well as 155 mm artillery shells, radar device night, bunker-busting bullets and new military vehicles. Military aid has been increased.
Israel has approved the introduction of 24,000 liters of diesel for use in UN trucks in Gaza. Humanitarian sources said on 14 November that the fuel was only for UN trucks, not hospitals.