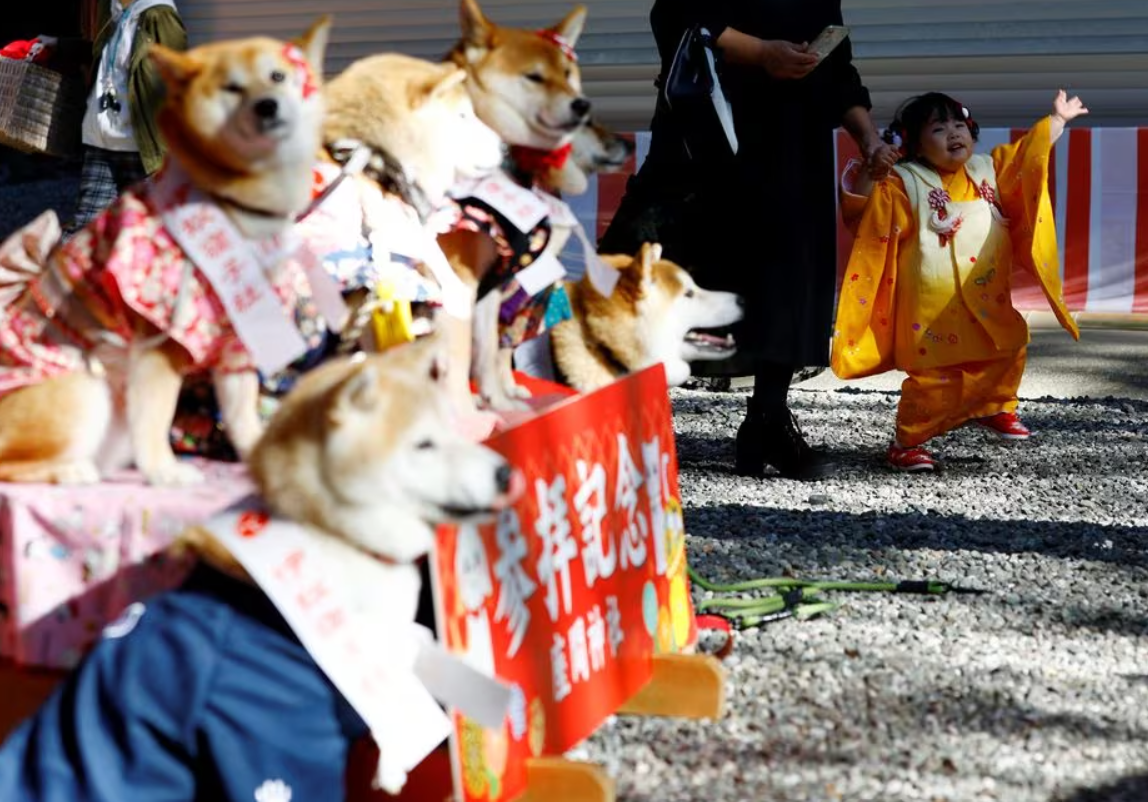 Ms. Natsuki Aoki and her two Chihuahua dogs flew from Hiroshima to Tokyo. He hopes that his two pet dogs will get blessings.
"There aren't many temples that welcome pets and allow them to walk inside. I think it would be great if there were more places like that," Ms. Aoki shared with Reuters news agency.
Zama Shrine dates back to the 6th century and is located about 35 km northwest of Tokyo. In 2012, this temple opened several prayer areas specifically for pets.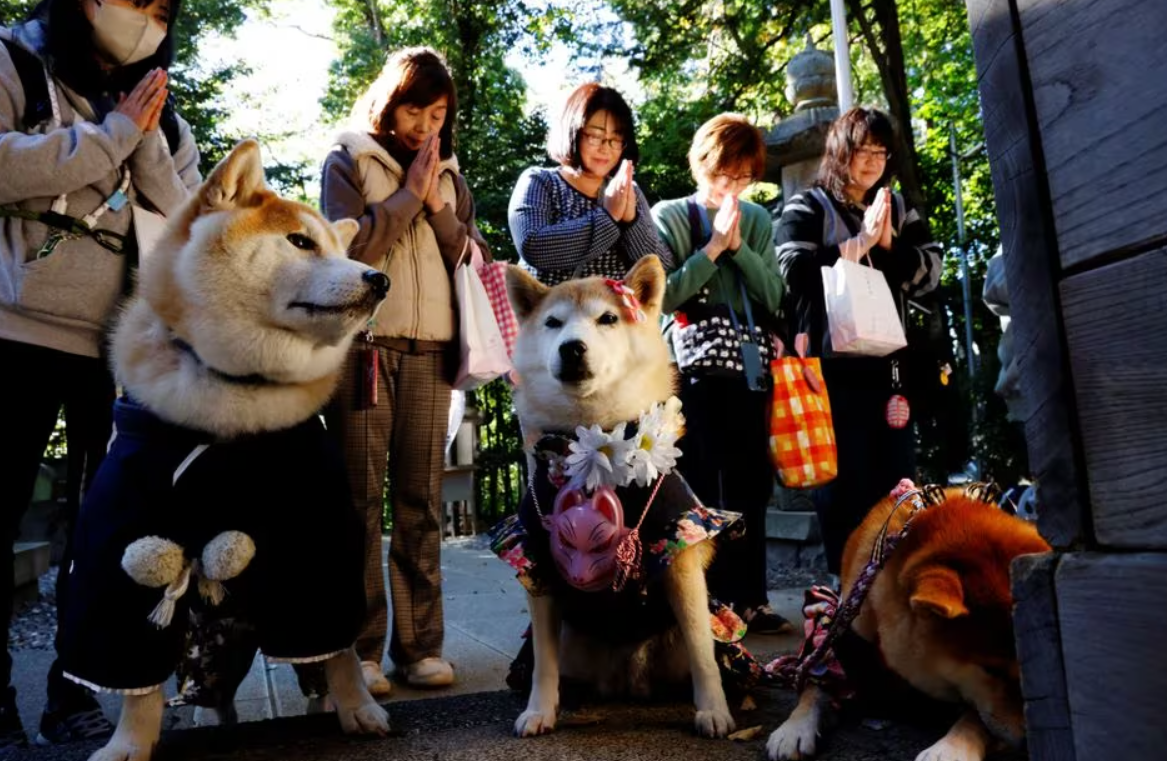 Shichi-go-san meaning Seven-Five-Three, is a traditional Japanese festival held in mid-November every year for children entering the upper age group. Parents will dress their children in traditional kimono and take them to a Shinto shrine to attend the ceremony.
Zama Shrine also holds Shichi-go-san ceremonies where pet owners can pray for the health and happiness of their pets.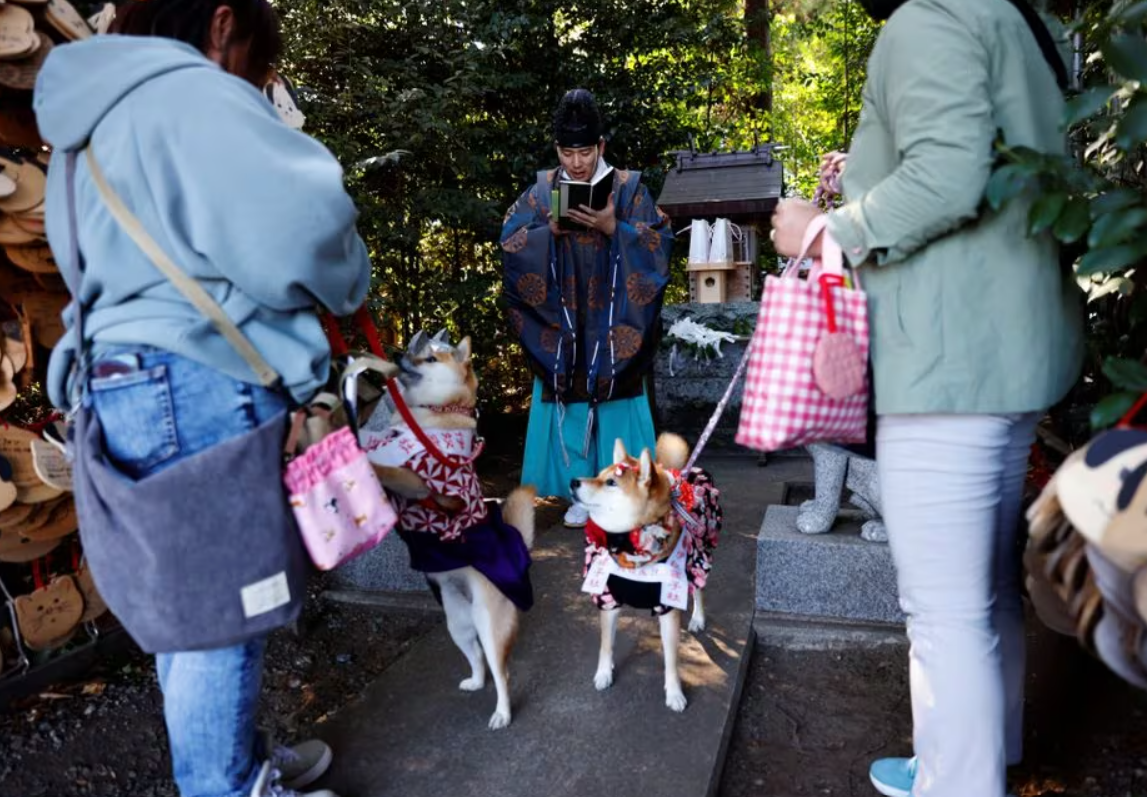 On November 14 this year, on Shichi-go-san, many people accompanied their pets to the Inuneko Jinja or Dog-Cat Shrine to pray and receive blessings from a Shinto priest.
Joining the group, Ms. Masayo Tashiro also brought two dogs to pray for blessings.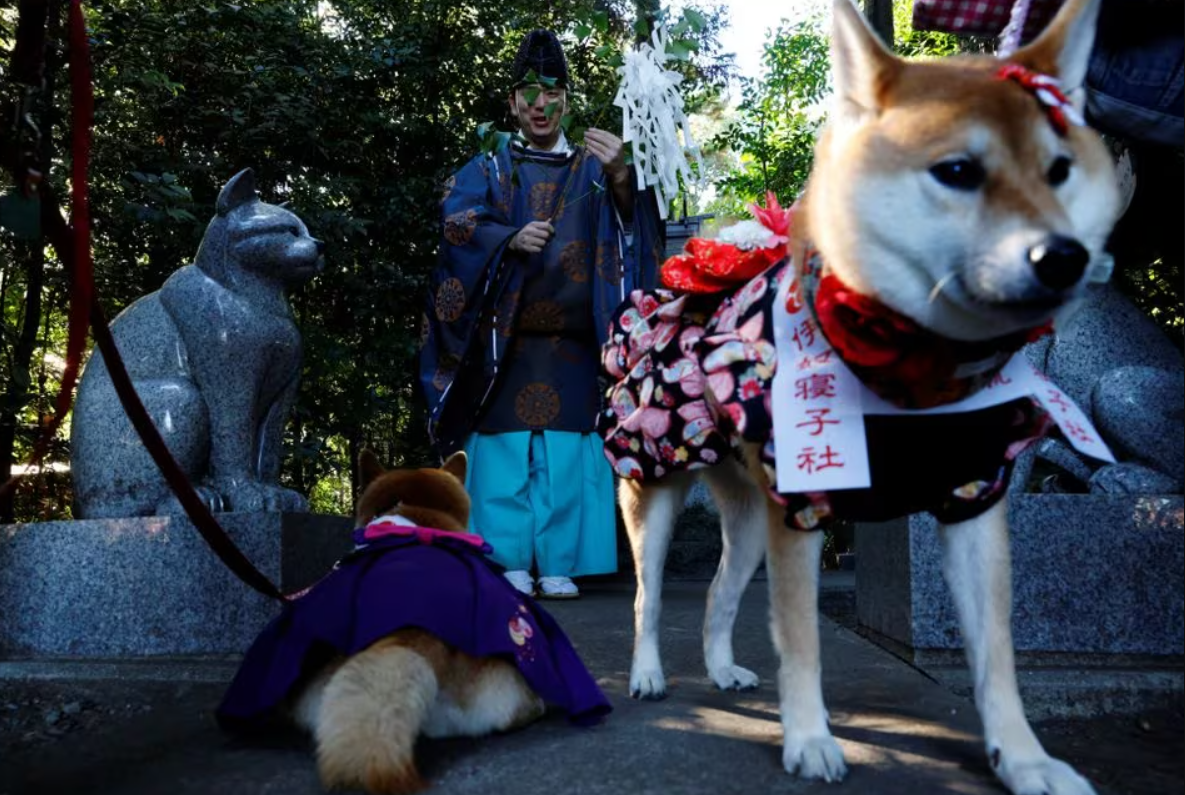 "They are very important to me. I consider them my children. I have come here to pray for their peaceful and healthy lives," the 53-year-old owner said.
"The number of children is decreasing every year, resulting in more and more people's love for dogs and cats," said Yoshinori Hiraga, 33, master of Zama Shrine.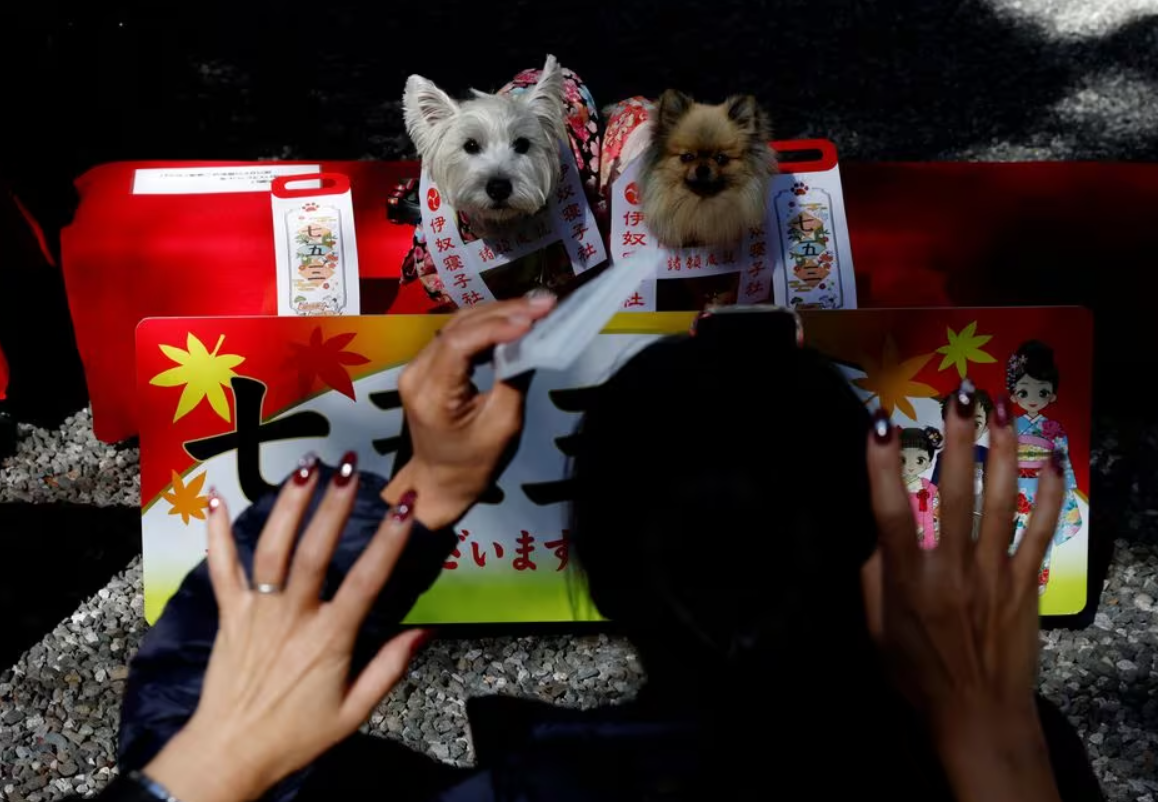 The birth rate in Japan has fallen for seven consecutive years and is set to hit a record low in 2022, according to Reuters.
"We want to create a space at the Zama Shrine so that people with pets can come and give thanks to God when their dog or cat turns three, five or seven years old," Hiraga said. This person also estimates that there will be approximately 120 pets that their owners will bring to the temple for the holidays this year.