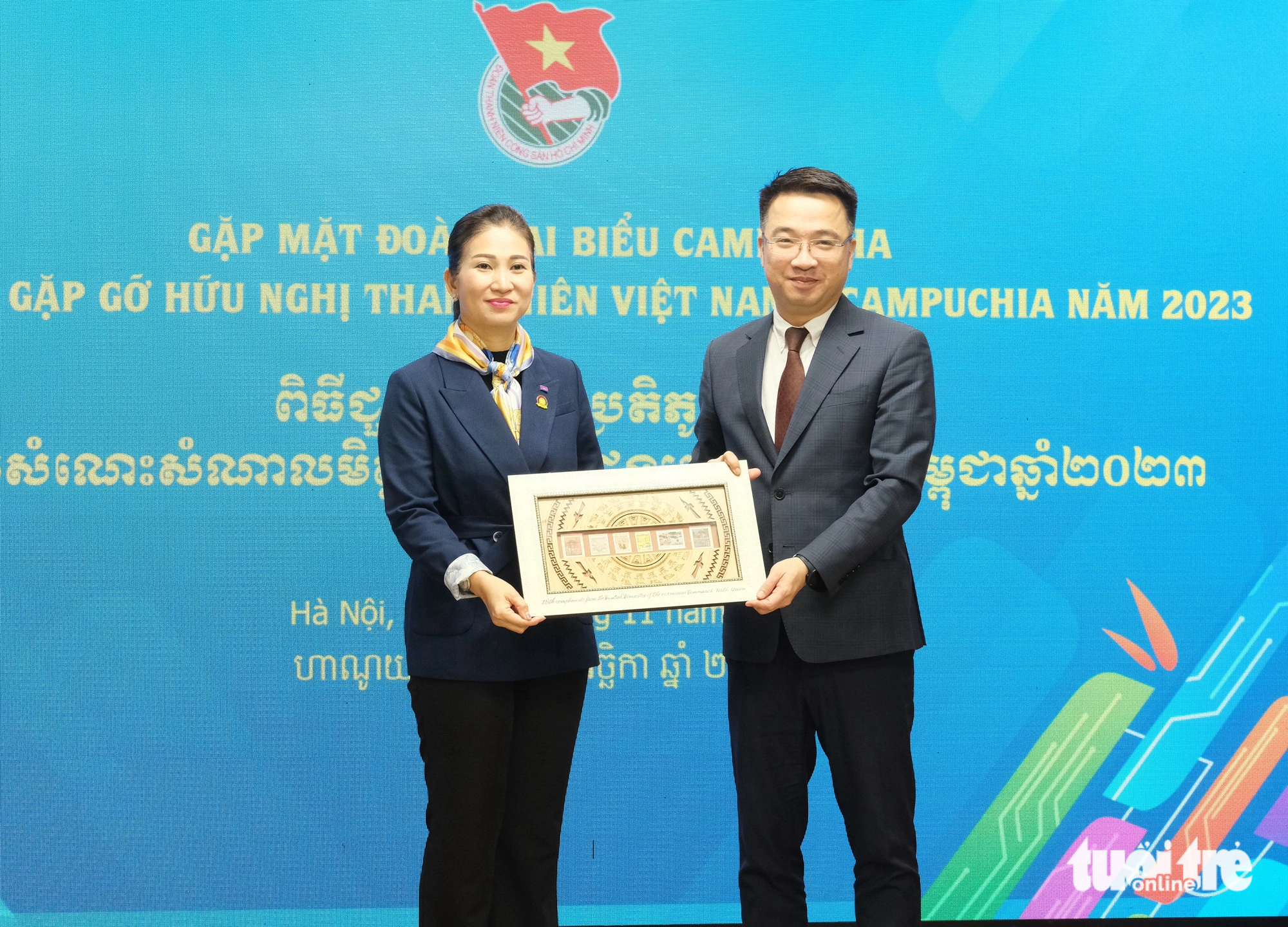 On November 16 in Hanoi, Mr. Nguyen Tuong Lam, Secretary of the Central Youth Union, Permanent Vice Chairman of the National Committee for Vietnamese Youth, met with a delegation of the Youth Committee of the Cambodian People's Party (CPP Party).
Mr. Sein Borath – Vice Chairman of the Central Youth Committee of the CPP Party, State Secretary of the Ministry of Education, Youth and Sports of Cambodia – led the delegation to participate in the Vietnam – Cambodia Youth Friendship Meeting in 2023. ,
At the meeting, Secretary of the Central Youth Union Nguyen Tuong Lam expressed confidence that under the guidance of the leaders of the two countries, the young generations of Vietnam and Cambodia will continue to expand cooperation and exchange activities, contribute to conservation and farming. Vietnam-Cambodia solidarity and friendship between the people and youth of both countries, which is durable and long-term.
Youth agencies and organizations of the two countries will continue to promote cooperation, exchanges and discussion activities to further promote good youth cooperation relations in multilateral and bilateral mechanisms.
On behalf of the Cambodian delegation, Mr. Sein Borath also reiterated the valuable contributions of past generations, who have worked hard to cultivate, build and affirm in the coming times, the youth organizations of both countries actively and highly strengthen education. will continue. The youth were informed about the good neighborly relations, traditional friendship, comprehensive and long-term sustainable cooperation between Vietnam and Cambodia.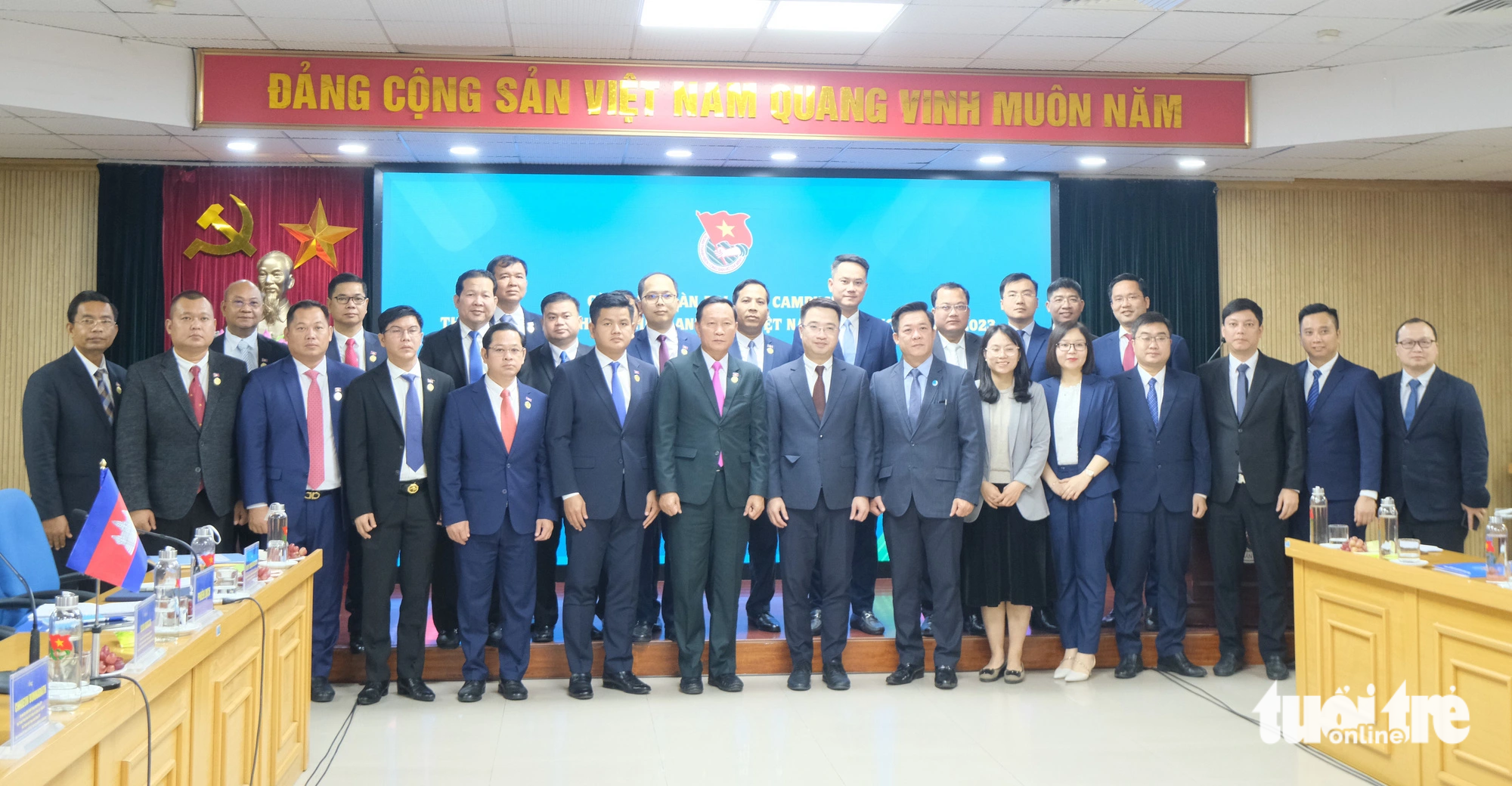 As discussed in the meeting, both sides agreed to maintain solidarity, attachment, support and close cooperation in youth exchange and cooperation activities in the region and the world in the times to come, especially in the ASEAN Youth Cooperation Mechanism.
Shortly thereafter, Secretary of the Youth Union Central Committee Nguyen Tuong Lam welcomed a delegation of the Cambodian Youth Union, led by Ms. Dam Darini – Vice President of the Cambodian Youth Union, State Secretary of the Cambodian Ministry of National Defense – as head . Of the delegation. Participate in the Vietnam-Cambodia Youth Friendship Meeting in 2023.
Within the framework of the meeting, "Vietnamese and Cambodian youth leading digital transformation" will be discussed on Vietnam Television.
There are also activities to visit the mausoleum of President Ho Chi Minh; Visit the site of the remains of President Ho Chi Minh; Visit and interact with Win Uni University; Night tour to understand Thang Long Imperial Citadel; Tour some of the sights and innovative young start-up models in Quang Ninh province.
(TagstoTranslate)Vietnamese youth(T)Vietnam – Cambodia(T)Hanoi Capital(T)Cambodian People's Party(T)Cambodia(T)Secretary of the Central Youth Union(T)Friendship meeting with Vietnamese youth Name – Cambodia(T)Nguyen Tuong Lam