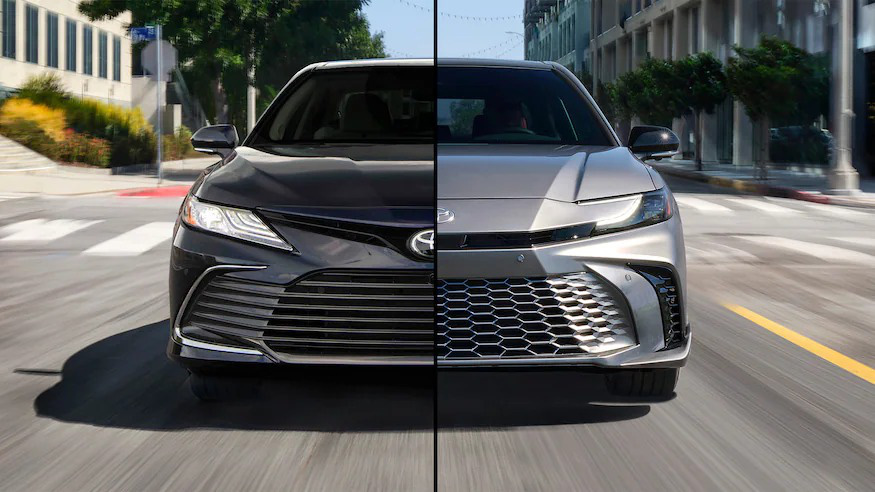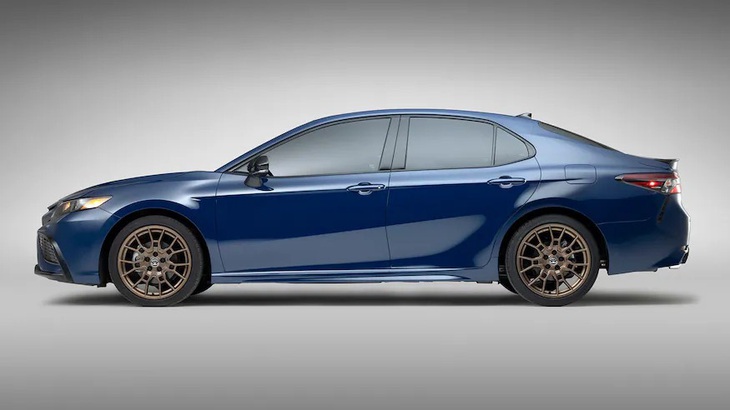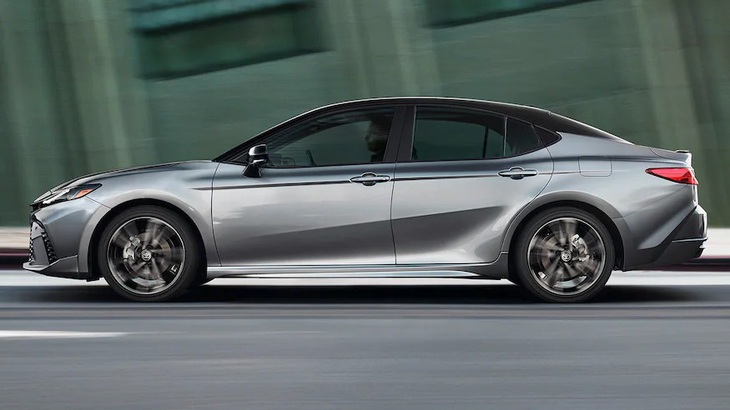 The position of the side of the car is the most similar between the new and old Camry – Photo: Toyota
The side doors and roofline of the two generations of Toyota Camry are almost identical, partly because the chassis remains the same TNGA-K type.
However, in general, the new Toyota Camry looks sharper and richer in highlights. This is thanks to some tips from the Japanese brand. The slim taillights extend to the side of the car. The front/rear bumper angle is more clearly separated. The nose is sharp and the rear of the car is raised.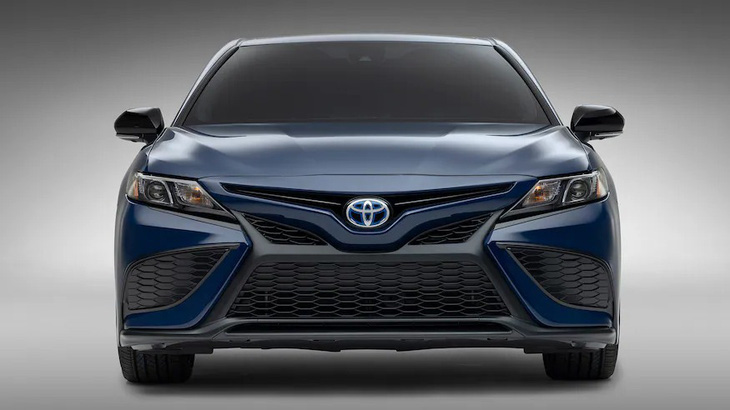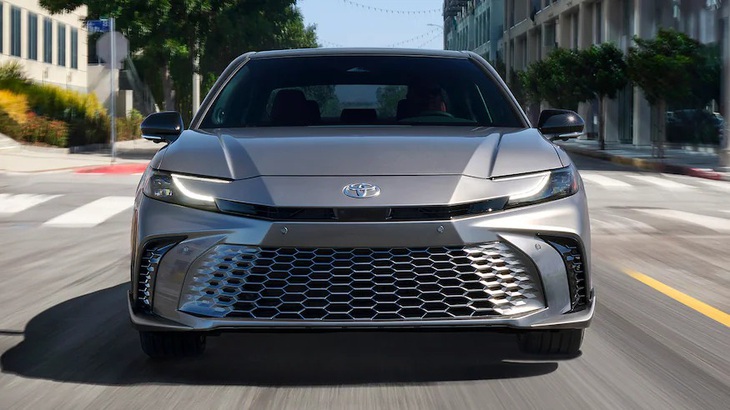 Two C-shaped side air vents and a huge central grille below create a very unique face for the front end of the new Camry – Photo: Toyota
The upper heatsink has been reduced to the thinnest horizontal strip possible. The grille on both sides of the front bumper is a design Lexus has used in recent years on vehicles such as the RX and TX SUVs. The headlight clusters on either side are tilted and made smaller and come with C-shaped daytime running lights.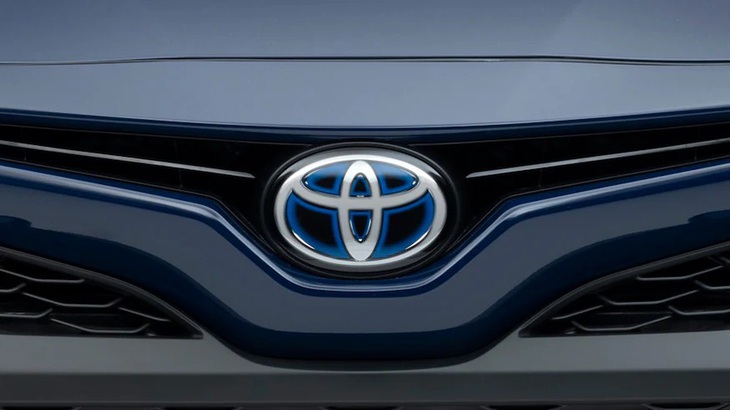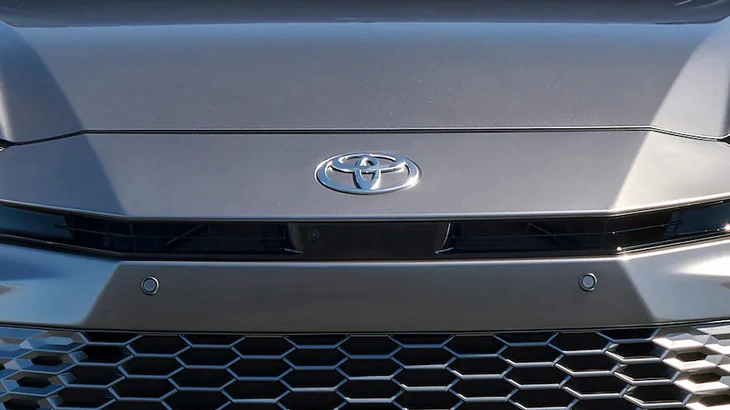 The Toyota logo on the Camry is also clearly refreshed – Photo: Toyota
Previously, this symbol was clearly highlighted and a blue border on a black background was used inside to represent the hybrid version. The icon is now completely flattened. The blue-black theme has also disappeared, although the Camry is now a 100% hybrid car.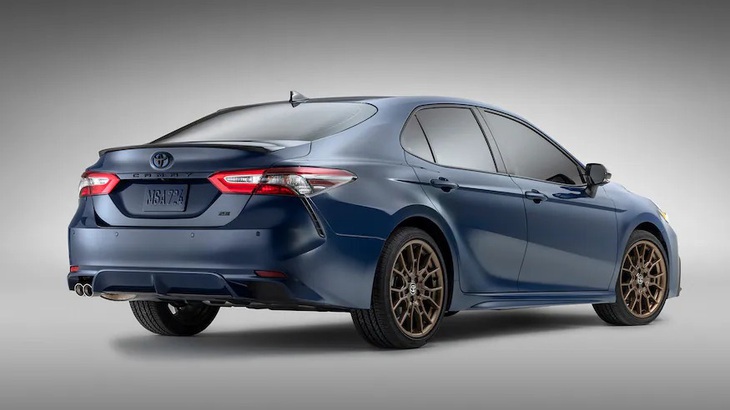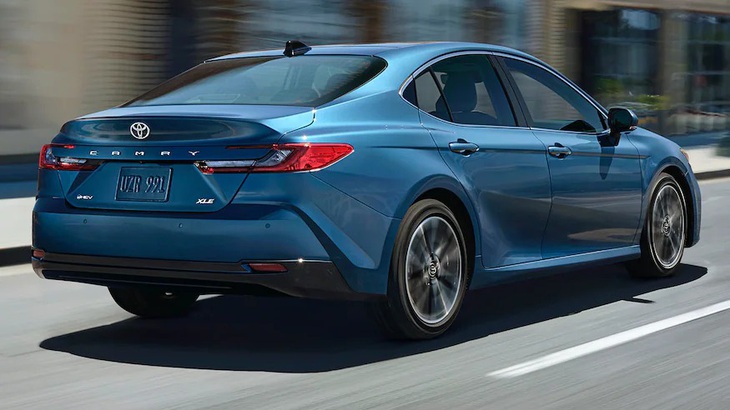 The rear of the car has not changed as much as the front but not as much as the hips – Photo: Toyota
The layout of the taillights, trunk and main lines here is the same, but the design of every detail has been refined. The rear bumper now looks more luxurious. The taillights continue to use the same C-shaped design as the front lights. The larger CAMRY text now has more space, rather than being contained in a narrow horizontal bar as in the older version.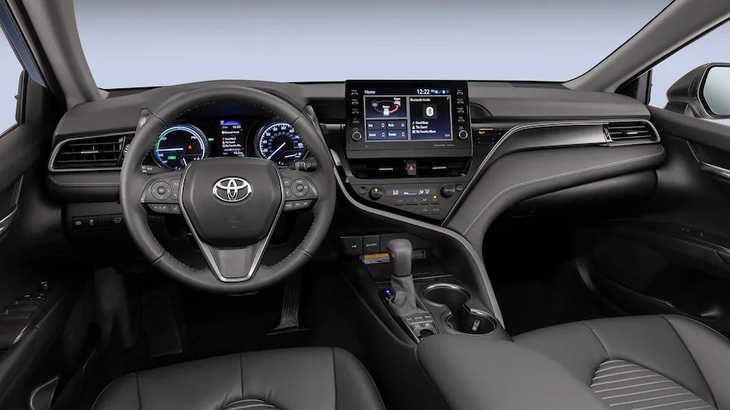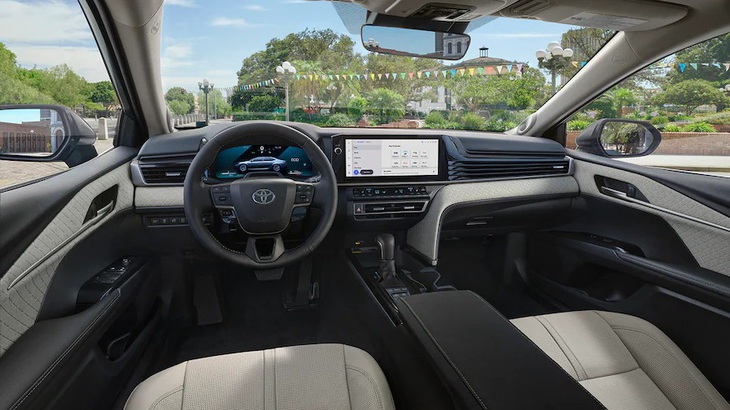 The Toyota Camry cockpit situation has been "cleaned up" with cleaner and clearer surfaces – Photo: Toyota
Some places in the cockpit area retain the old design, such as the buttons on the left side of the steering wheel or the center console area. The air conditioning vents have been made wider and blend into one with the dashboard design. The vehicle equipment used is diverse and modern, better than the older version.
(TagstoTranslate)Toyota(T)Toyota Camry(T)Toyota Camry 2024(T)Toyota Camry vs Cũ(T)Toyota Camry 2023 vs 2024