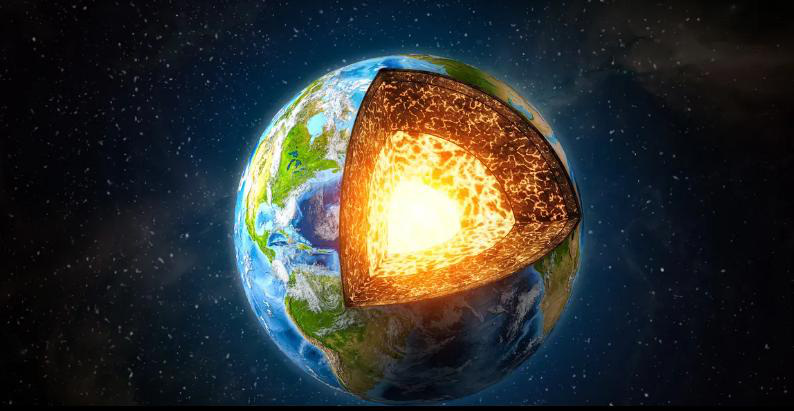 Inside the Earth, there is a thin layer of silica surrounding the molten metal layer of the core.
For decades, researchers have been unable to determine what causes this silica layer to form. However, to this day they believe that it originated from water on the Earth's surface.
The water does not drip downwards, but is carried by the inward-moving tectonic plates and eventually reaches the core after a journey of 2,900 km.
This process is slow, but over billions of years, water from the surface has changed the boundary between the base of the mantle and the top of the core.
Scientists have discovered that the reason for the formation of this silica layer is a large-scale chemical reaction.
Accordingly, water from Earth's surface reacted with silicon in the core, forming a layer of silica around the core. This silicate-poor, hydrogen-rich layer is several hundred kilometers thick.
"For many years, it was believed that the exchange of matter between the Earth's core and mantle was small. However, our recent high-pressure experiments tell a different story. We found that when water reaches the core-mantle boundary, it reacts with silicon in the core, forming silica," said co-author Dr. Dan Shim of Arizona State University.
Combined with previous observations of diamond formation, this new discovery shows that the exchange of matter in the Earth's core and mantle is quite dynamic.
There are many things we don't know about the depths of the Earth. More accurate seismic data collected from large and small earthquakes, as well as better simulations, have revealed new details about our planet's interior.
This research has been published in the journal nature geology,