radio al Jazeera Israel carried out another raid on the al-Shifa medical complex in Gaza City on 16 November, citing a doctor inside al-Shifa hospital, while Hamas denied information that weapons were used. Discovered a day earlier during an hour-long raid.
Al JazeerMr. Mustafa Barghouti, Secretary-General of the Palestinian National Initiative, was spoken to about the Israeli military's announcement that it had found several weapons believed to belong to Hamas in a building at Al-Shifa Hospital.
Mr. Barghouti described the Israeli attack on al-Shifa hospital as "the root of all problems" and questioned why the Israeli military said it needed to occupy the hospitals "for several days" to find them. Give evidence. According to Mr. Barghouti, "In the process, he endangered the lives of patients and hospital staff."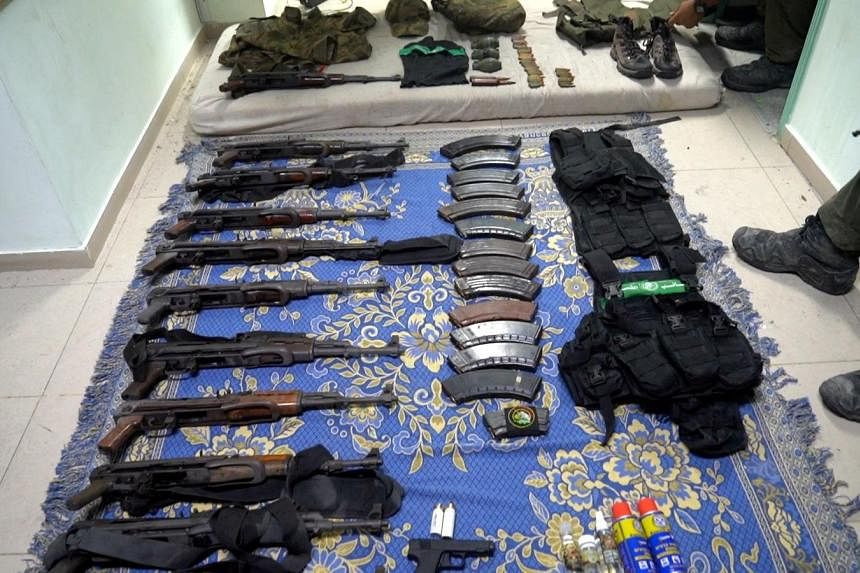 Israel said weapons were found in the al-Shifa hospital complex. Photo: Reuters
Meanwhile, the Israeli military announced that it had found a command center with weapons and combat equipment belonging to Hamas forces in Gaza's largest hospital on November 15.
speaking on the radio cnnIsraeli military spokesman Lieutenant Colonel Richard Hecht said Israeli forces entered a specific area inside the hospital, adding: "There was no all-out attack."
The Israeli military statement said: "In a hospital department, soldiers identified a combat command center and technical assets belonging to Hamas, indicating that this armed group had used the hospital as cover".
The Israel Defense Forces (IDF) posted a video showing various equipment, including grenades, ammunition and bulletproof vests, being taken out from beneath a building at the Al-Shifa hospital complex. All these weapons were labeled with the symbol or name of the Islamic movement Hamas.
Connected reuters IDF spokesman Daniel Hagari was quoted: "Like al-Rantisi hospital, the findings at al-Shifa prove that hospitals are being used by Hamas for military purposes, which is a direct violation of international law."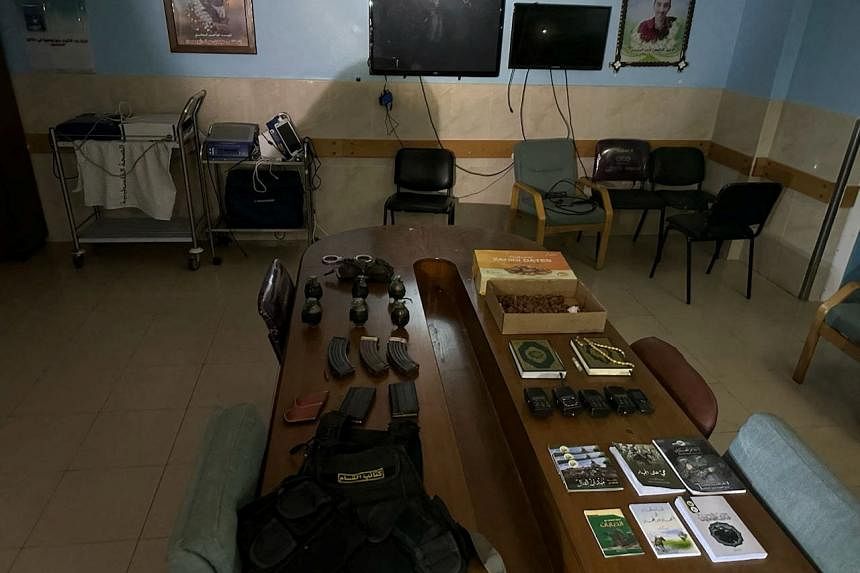 The Israeli military announced that it had found a Hamas command center with weapons and combat equipment in Gaza's largest hospital. Photo: Reuters
Earlier, on 13 November, the IDF entered al-Rantisi children's hospital. Shortly after, the force posted a video on social networks purportedly showing several weapons being taken from a bunker at the facility.
However, Hamas said this continued "cheap lies and propaganda" by Israel to justify the attack on al-Shifa hospital.
Regarding the army's entry into al-Shifa hospital, Israeli Prime Minister Benjamin Netanyahu said, "There is no place in Gaza that we cannot reach. There is no refuge there. We will reach and eliminate Hamas, and at the same time back Will bring." Their hostage. These are two sacred missions."