The special thing is that President Biden and President Xi Jinping's wife Mrs. Peng Liyuan were both born on November 20.
According to the Associated Press, a senior Biden administration official said the Chinese leader seemed a little confused. Mr Xi told Mr Biden he was so engrossed in work that he forgot his wife's birthday next week.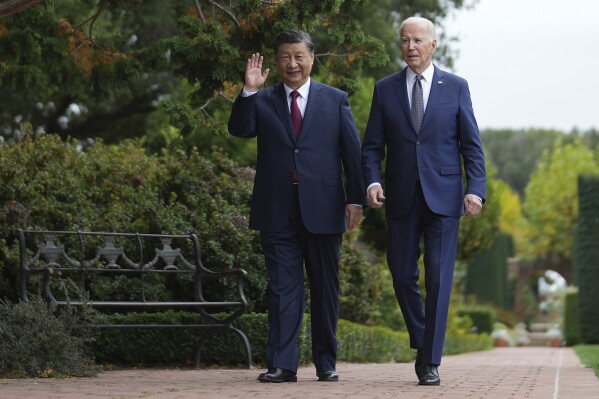 There was a positive discussion between the leaders of America and China. Photo: The New York Times
The cited US official said Mr Biden and Mr Xi spoke to each other and shared memories of previous meetings.
Speaking after the talks, Mr Biden said the meeting "included some of the most constructive and productive discussions we have ever had between the two sides" and would lead to a stronger dialogue between the two leaders.
Mr Biden said the two sides would "maintain open channels of communication" and Mr Xi also "stands ready to answer the phone".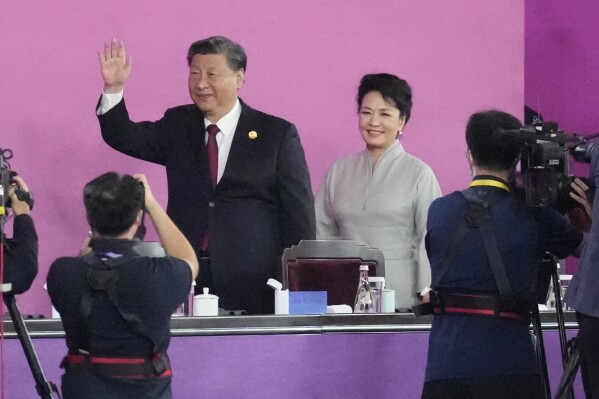 Chinese President Xi Jinping and his wife Peng Liyuan. Photo: AP
The leaders of the world's two largest economies also reached an agreement to resume communications between the two armies. This means that Defense Secretary Lloyd Austin will hold talks with his Chinese counterpart immediately after his appointment to the post.
Mr Biden said the US and China would also discuss more about artificial intelligence (AI). "We will bring together our experts and discuss the risks and safety issues," he said.
Zhou Liu, a China researcher at the Council on Foreign Relations, described the meeting between Mr Biden and Mr Xi as a positive step.
"These agreements will not change the fundamental challenges in bilateral relations, but they pave the way for more detailed discussions at the working level, which is more important," he said.
Mr Biden said the US and China would also discuss more about artificial intelligence (AI). Photo: AP
In a private session on the sidelines of the APEC summit, Mr Biden called on Mr Xi to leverage his influence in efforts to reduce global tensions, particularly to pressure Iran not to escalate the conflict between Israel and Hamas. For.
A US official said it was Mr Biden who actively discussed the issue, while Mr Xi mainly listened, and it was too early to say what message China would send to Tehran and how it would be received.
There was a conversation between US President Joe Biden and Chinese President Xi Jinping for more than 4 hours.
Regarding the issue of Taiwan (China), Mr. Biden reaffirmed the US's "One China" policy and the country's belief that any solution must be peaceful.
According to the Beijing government, Mr Xi called on Mr Biden to lift restrictions on sensitive technology equipment and change export control policies. There is currently no indication that Mr Biden will agree to comply with China's request.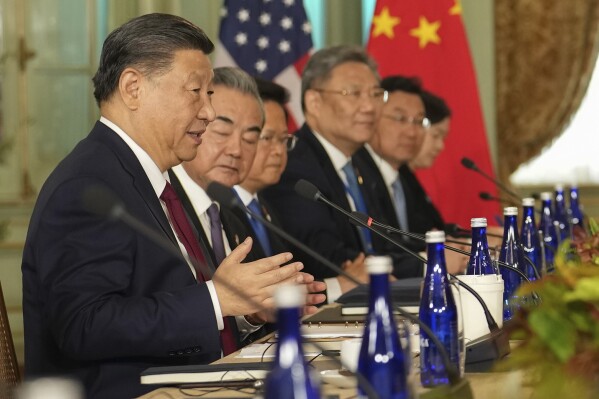 Mr Xi called on Mr Biden to lift restrictions on sensitive technology equipment and change export control policies. Photo: AP