Stop waiting for the Huawei car to be backed up, the car has an unexpected camera – Video: Newsflare
The video, shot in Dongguan city of China's Guangdong province on November 13, shows a Huawei Aito M5 electric car suddenly backing up at high speed, moving in an arc and then colliding with the car in front. Ultimately, the front wheels of the Huawei touched the road and its rear wheels went straight onto the roof of a car stopped nearby.
The video was compiled from the crashed car's own camera and photographs taken by people present at the scene.
Richard Yu Chengdong, head of Huawei's smart car manufacturing division, said the customer had scheduled a test drive for Nov. 13, which was the day the accident occurred. During the test drive, the passenger accidentally stepped on the accelerator instead of the brake while reversing, ultimately resulting in the shocking collision above.
The people involved were examined in hospital and were almost unharmed.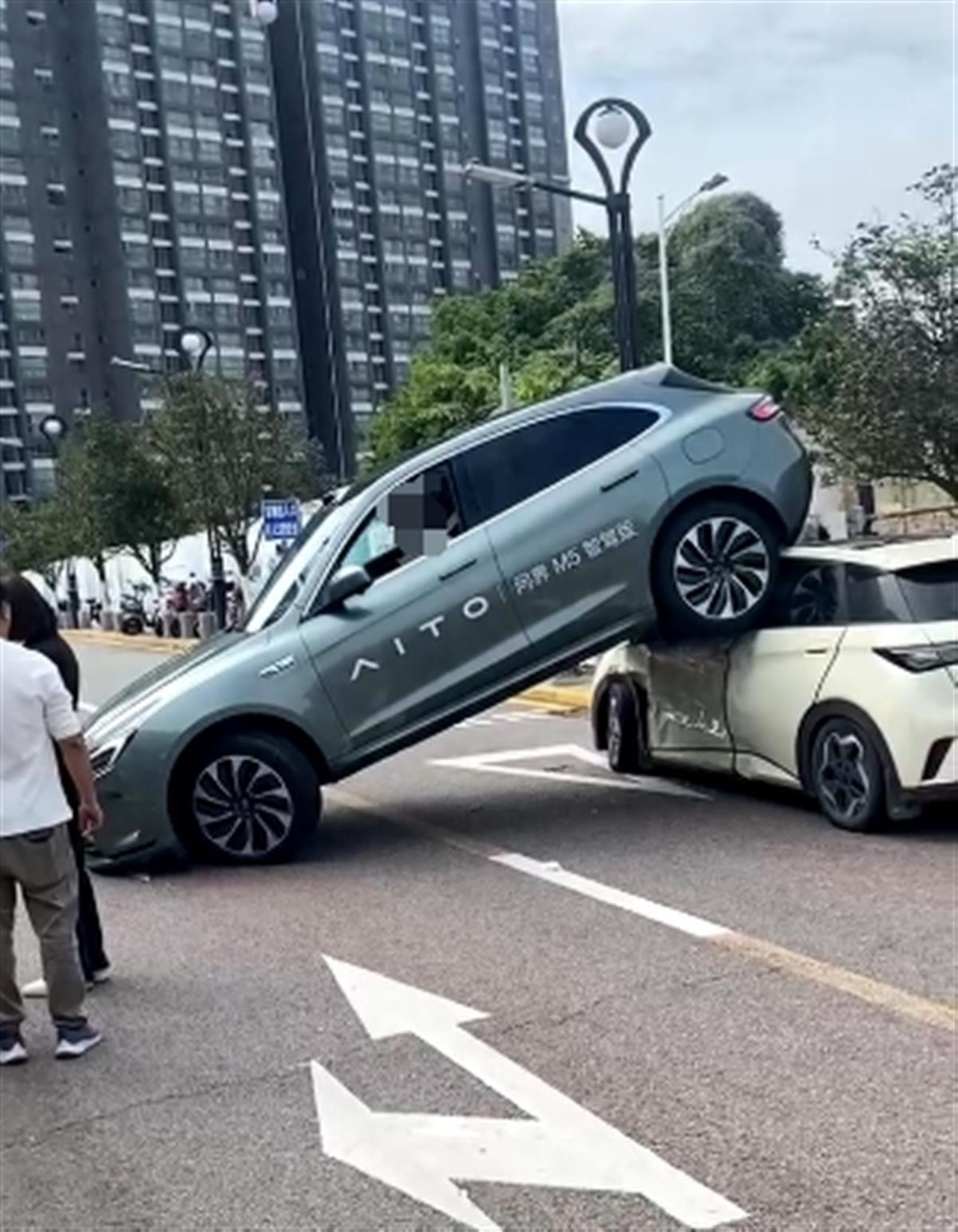 This incident raises questions about the automatic emergency braking function (Auto Emergency Braking – AEB). AEB brakes are employed to warn the driver of an impending collision, help apply the brakes with maximum force, and brake the vehicle independently in critical situations.
However, in the above accident, it is clear that the AEB function equipped on Huawei Aito M5 does not work well.
before that Securities Times ,Securities Times) China covers the debate in the auto industry around AEB. On November 1, He Xiaopeng, CEO of Xpeng Motors, talked about the AEB function in an interview with the media: "Everyone talks about AEB. I think 99% of them are just empty words."
On the evening of November 3, Mr. Yu Chengdong responded to He Xiaopeng by posting on WeChat Moment: "Some car owners don't even understand what AEB is! It's almost like some people say that smart driving That's a lie!".
On November 9, He Xiaopeng posted on Weibo: "This morning Mr. Yu and I discussed the technology roadmap. I believe this technology debate will ultimately benefit users. We will "Will expand AEB functionality."
(tags to translate) wrong accelerator pedal