At a meeting between government officials and animal rights activists on 17 November, Mr Yu Eui-dong, policy chief of the ruling People's Power Party, said: "This announcement will address the social conflicts and controversies surrounding dog meat consumption. It's time to finish." Of a special law."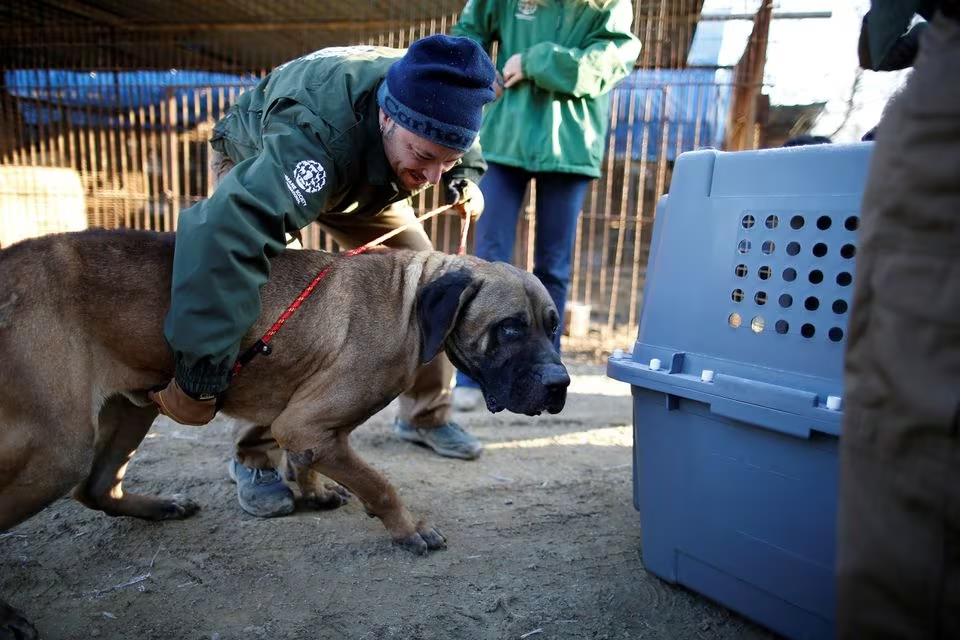 A dog was rescued by International Humane Association staff from a dog farm in Korea – Photo: Reuters
Mr Yu said the government and the ruling party would introduce a related bill in 2023 to implement the ban, adding that with the expected bipartisan support, the bill would be passed by Parliament.
South Korea's Agriculture Minister Chung Hwang-kyun also said at the meeting that the government will quickly implement the ban and provide maximum assistance to those involved in the dog meat industry to end their business operations.
South Korea's First Lady Kim Keon-hee is one of those who strongly opposes the consumption of dog meat. Mrs. Kim and her husband, President Yun Suk-yeol, have adopted several stray dogs.
Previous anti-dog meat consumption bills in Korea have failed due to opposition from industry figures, including farmers and restaurant owners.
The proposed ban would include a three-year grace period for businesses involved in the consumption of dog meat and financial assistance to help them transform their business.
Guru Anh