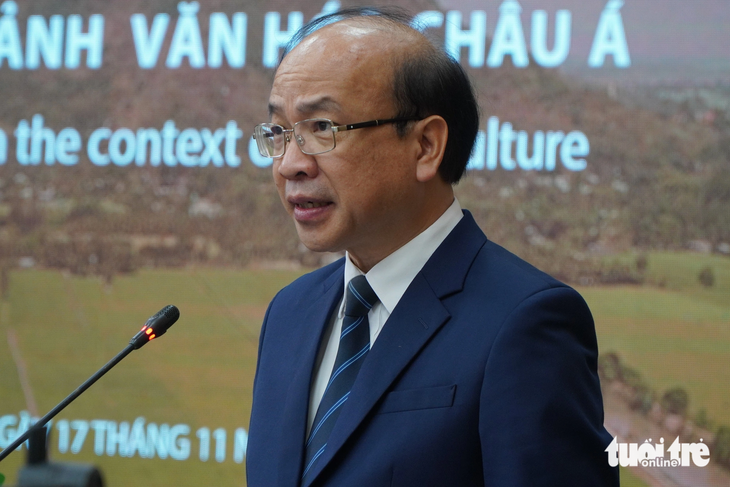 Oc Eo, an archaeological site in Southeast Asia
On November 17, in An Giang, domestic and foreign scholars contributed 60 essays containing new scientific documents about the Oc Eo – Ba remains site, to complete the dossier in the final stage and submit it to UNESCO . Recognized as world cultural heritage.
It is a program organized by the Vietnam Academy of Social Sciences in collaboration with the People's Committee of An Giang Province through the first international scientific conference in Vietnam titled "OC EO Culture in the Context of Asian Culture".
It included 160 delegates who were domestic and foreign scholars, UNESCO representatives in Hanoi… were participating.
According to archaeologists, Oc Eo is the material culture of the Funan Empire, which was an early state in Southeast Asia. B.C. It has had great influence in the region and Asia since the early centuries AD.
Oc Eo – Ba The has become a famous archaeological site not only in Vietnam but also in Southeast Asia and Asia.
For decades, domestic and foreign archaeologists have participated in excavations and research on Oc Eo culture at Oc Eo – Ba Remains (Thoi Son District, An Giang Province), Oc Eo – Ba Remains (Thoi Son District, An Giang Province). province). Pagoda (Hon Dat District, Kien Giang Province).
In the period from 2017 to 2020, several important remains were discovered such as temple tower architecture and stilt house habitation sites. Wells and lakes of all kinds were constructed with bricks, stones and wooden furniture, as well as many traces of handicrafts and the production of jewelery made of gems, glass and gold.
There is also an extremely rich and diverse number of relic types. Most of which are ceramic and glass jewellery.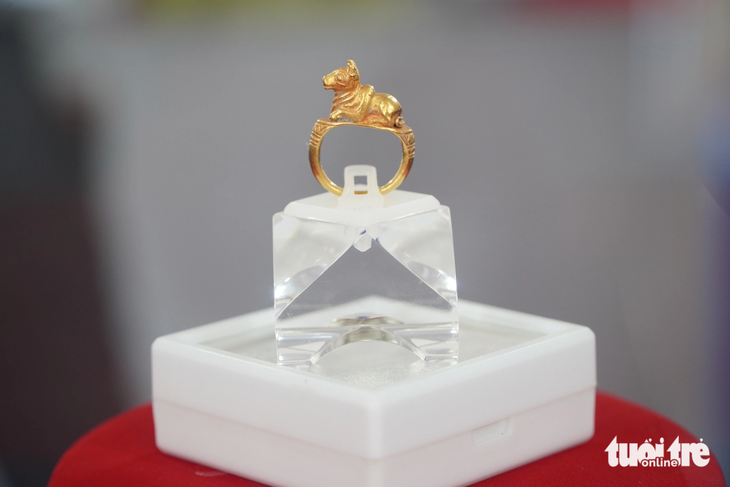 Develop a nomination dossier for recognition of the Oc Eo-Ba Remains Site as a World Cultural Heritage
Starch grains left on the oc eo grinding table have helped scientists get an important picture of the "spice route" from South Asia via the Indian Ocean to Southeast Asia about 2,000 years ago.
This is evidence that the Oc Eo area was originally a settlement along canals with excellent agricultural and commercial livelihoods. The Oc Eo culture was once a large, bustling urban center, the most famous and religious center of the Funan Empire.
At that time there was a very developed cultural exchange and maritime trade connecting many regions of the world. Ba The Mountain houses a large-scale complex of religious and religious architectural remains and a very unique cultural life of the historic Oc Eo ancient city.
According to Mr. Phan Chi Hue, President of the Vietnam Academy of Social Sciences, this time the submissions and contributions of new scientific documents are very important and will be studied and a document will be developed to nominate UNESCO for public consideration. Eo-Ba remains as a World Cultural Heritage site.
Mr. Nguyen Thanh Binh, Chairman of An Giang Provincial People's Committee, said that from 1944 to now, archaeologists have continuously discovered many relics and remains of new value about Oc Eo culture.
An Giang has developed a Phase 1 Dossier, the International Council on Monuments and Sites (ICOMOS) has sent experts to carry out the centralized process in accordance with UNESCO rules.
By 2026, the province strives to complete and preserve its official documentation before UNESCO in France.
(TagstoTranslate) An Jiang(T) International conference(T) Documentation(T) Science(T) Relic sites(T) Culture(T) Child waist(T) Funan Empire