Azerbaijan's Foreign Ministry also said on November 16 that senior US officials were not welcomed in Baku for the same reason.
Meanwhile, news agency… TASS Russia reported that Armenian Prime Minister Nikol Pashinyan said he planned to step up political and diplomatic efforts to sign a peace treaty with Azerbaijan.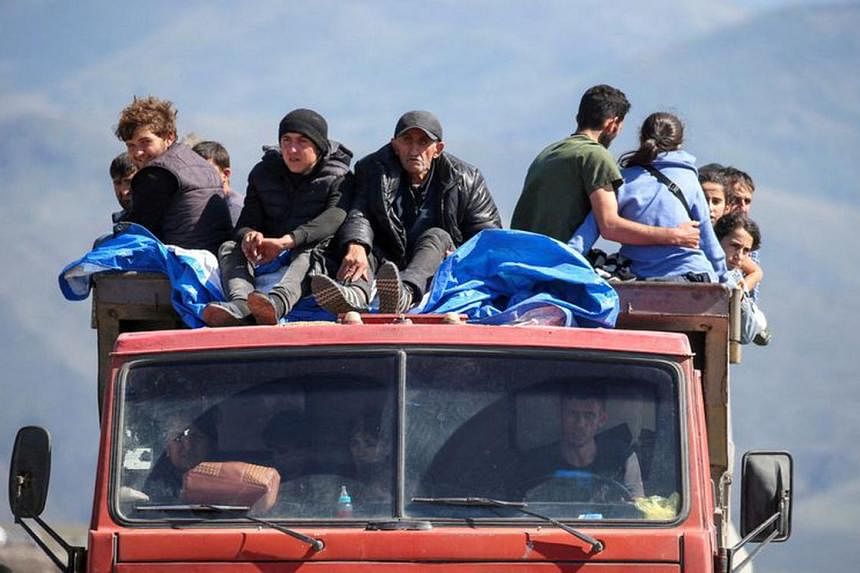 Refugees from the Nagorno-Karabakh region arrive in the border village of Kornidzor-Armenia. Photo: Reuters
Azerbaijan and Armenia have been in conflict for decades, particularly over the Nagorno-Karabakh region. It is recognized internationally as part of Azerbaijan, but the majority of the population is Armenian and was supported by the Yerevan government until it was recaptured by Baku in September.
Azerbaijan particularly objected to US Assistant Secretary of State James O'Brien's "one-sided and partisan" comments before the House Foreign Affairs Committee on 15 November.
Azerbaijan criticized Mr O'Brien, saying Azerbaijan's use of force in September displaced most of the more than 100,000 Armenians, but did not mention the "illegal deployment of more than 10,000 members of the armed forces".
Azerbaijan also complained that Mr. O'Brien did not mention that over the past two months, Armenia has not responded to Azerbaijan's peace proposals. Azerbaijan's statement also confirmed that Washington continues to support Armenia, even though Armenia is "a source of aggressor and instability in the region".
Mr O'Brien said "normal cooperation is not possible" in Washington's relations with Baku, according to a transcript posted by the House Foreign Affairs Committee.
He said the US has canceled high-level bilateral meetings and exchanges with Azerbaijan and will continue to urge the country to create conditions for Armenians to return to Nagorno-Karabakh if ​​needed.
Azerbaijani Prime Minister Ali Asadov said at a forum in Tbilisi last month that Baku was committed to restoring peace and transport links with Armenia by 2020 but that progress was dependent on Yerevan.
xuan mai