"For the first time in the world, a fleet of naval drones began operating in the Black Sea" – reuters Mr Zelensky is quoted as speaking at a meeting with representatives of the Black Sea countries on 16 November.
According to Mr. Zelensky, this drone squadron drove out Russia's Black Sea Fleet.
The Ukrainian president also said that since the conflict began in February 2022, Russia has blockaded Ukraine's Black Sea ports, damaged infrastructure and disrupted the global food market.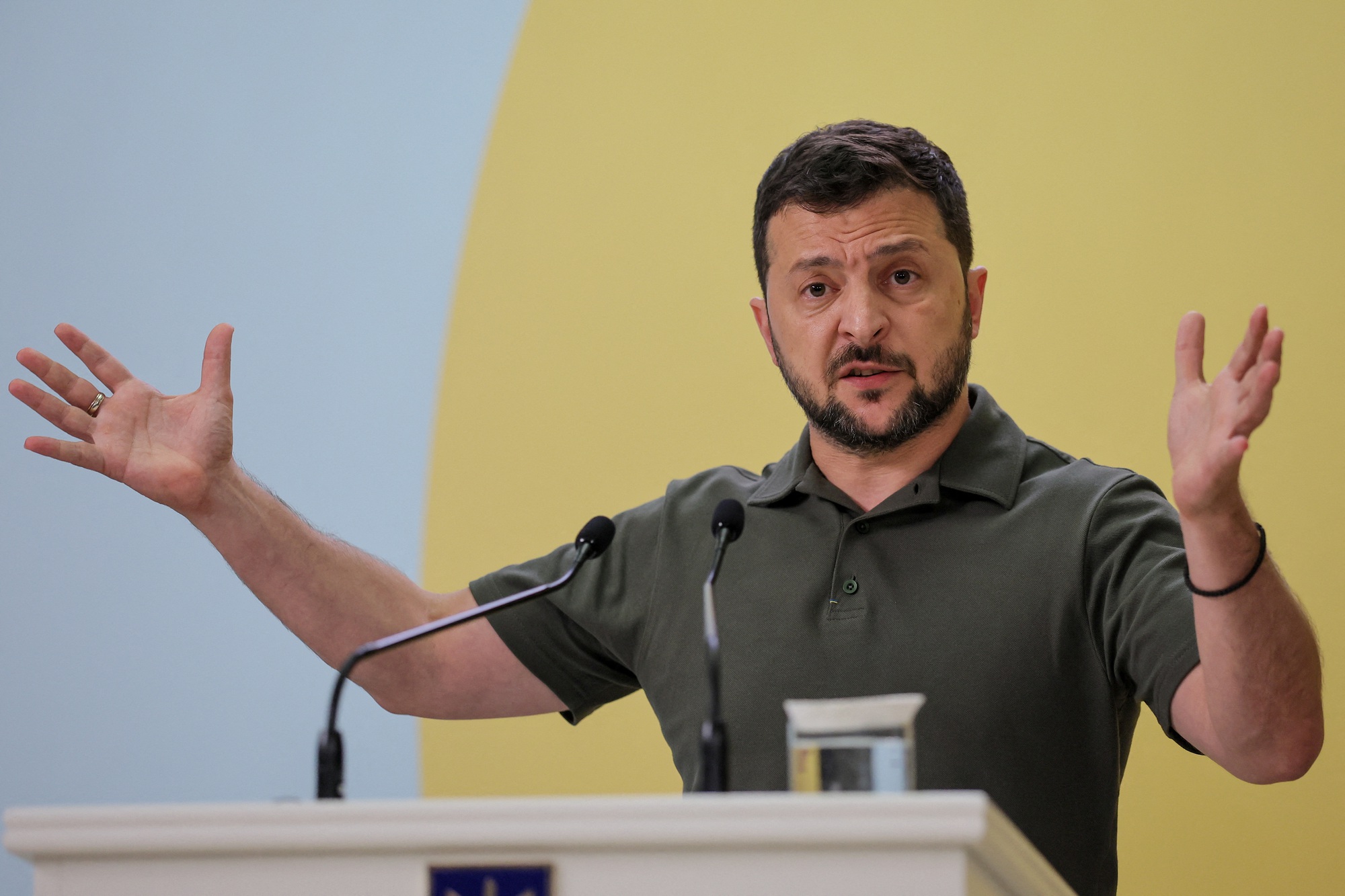 Ukrainian President Volodymyr Zelensky – Photo: Reuters
Mr Zelensky also thanked Turkey, Bulgaria, Romania and Moldova for help in the Black Sea.
"We can demonstrate that cooperation between the countries of the Black Sea region, with the support of partners, can bring stability to the world food market" – he said.
The Ukrainian leader also said the country has demonstrated its ability to protect the Western Black Sea region by allowing maritime export corridors to function. The port area on the Danube also gained new importance.
Meanwhile, the Russian side has updated the situation on the eastern bank of the Dnipro River, where a day earlier they announced they would rain "hell fire" on Ukrainian forces.
"The enemy is trapped in the Krinki settlement and a fiery hell has been arranged for them: bombs, missiles, heavy flamethrower systems, artillery shells and drones," said Boris Saldo, a Russian-appointed officer in Kherson.
Mr Saldo said Russian forces were "neutralizing" large numbers of Ukrainian forces in Kinki. CNBC.
heroine