The Finnish Border Guard on November 17 announced the creation of barriers from midnight local time at border posts Valimaa, Nuijamaa, Imatra and Niarala in the south-east of the country, which account for the majority of travel activity with Russia.
Captain Jussi Vainikka of the Finnish Border Guard told the news agency reuters: "We recorded large numbers, such as 39 refugees on November 13 and 75 refugees on November 15. Yesterday was quite peaceful but today more than 100 immigrants arrived in the Southeast Finland district."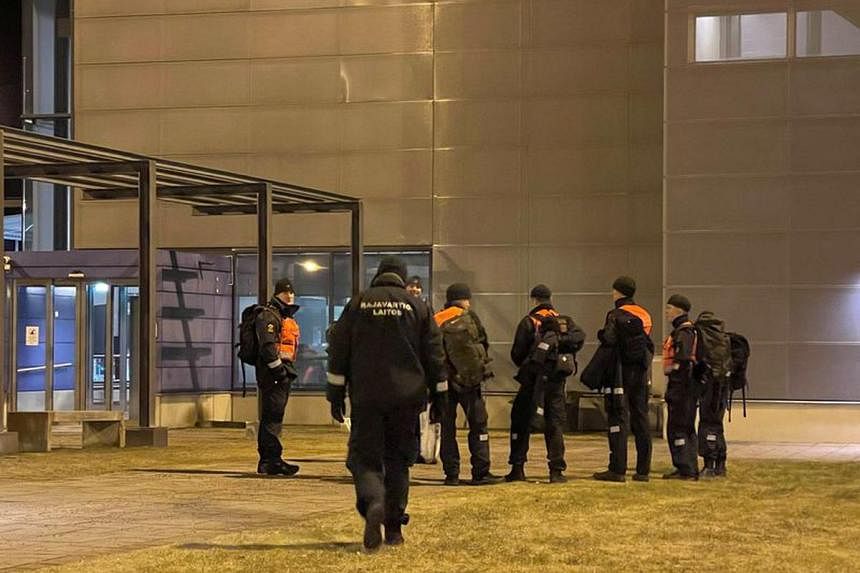 Border guards wait at the Nuijamaa border post in Finland on November 17. Photo: Reuters
The Finnish government has accused Russia of sending migrants to border crossing points in retaliation for Helsinki's decision to increase defense cooperation with the United States. However, the Kremlin has denied this allegation.
Finland shares a 1,340 km long border with Russia and is also the external border of the European Union. About 300 asylum seekers, mainly from Iraq, Yemen, Somalia and Syria, arrived in Finland this week, according to border guards.
A fifth border crossing was closed last year when train services between Russia and Finland were suspended. Meanwhile, four regular border gates are open so far. The Finnish Border Guard said it is currently only possible to apply for asylum at two of the four border gates in the municipalities of Salla and Vartius.
The Kremlin declared on 17 November that Finland had made a "big mistake" by closing the border crossing and that Helsinki's move was destroying bilateral relations.
The EU border agency Frontex told the news agency on November 17 reuters That they would send troops to Finland to help protect the border.
In a television interview on 16 November, Finnish Finance Minister Rikka Purra (of the anti-immigration Finns Party) said that the country was ready to close all border gates with Russia if necessary.
However, Finland's parliamentary ombudsman for anti-discrimination insisted this week that Helsinki is obliged to follow international treaties and EU law to allow asylum seekers to seek protection.
xuan mai