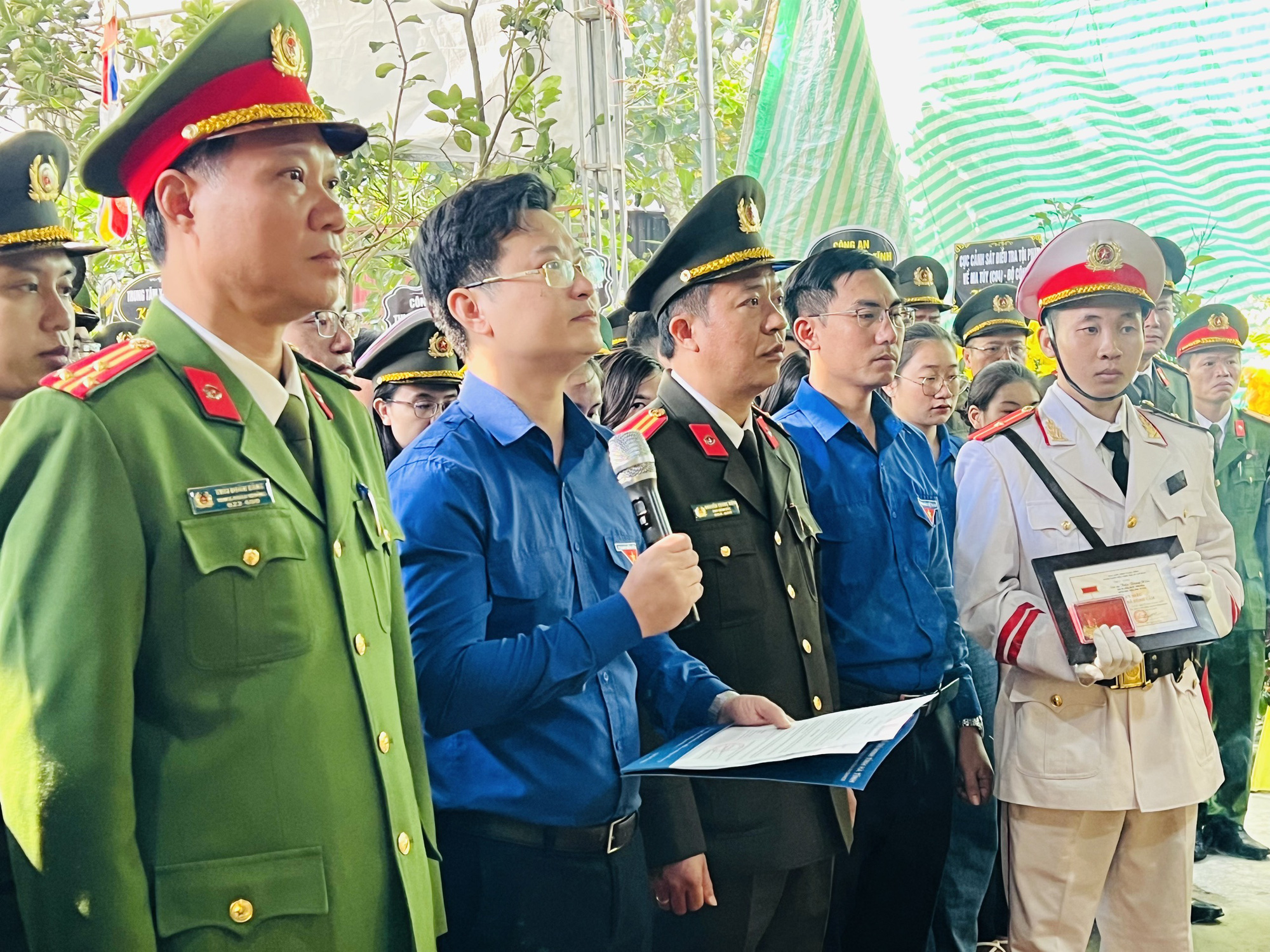 On the morning of November 18, under the authority of the Central Executive Committee of the Ho Chi Minh Communist Youth Union, the Standing Committee of the Ha Tinh Provincial Youth Union held the Central Youth Union's decision to posthumously award the "Courageous Youth". Badge to Captain Tran Trung Hieu, Xuan Hong Commune Police Officer (Nghi Xuan District, Ha Tinh Province).
According to the Ha Tinh Provincial Youth Union, for the construction and defense of the motherland, members of the Union of People's Police and youth are always the leading shock force in all areas and fronts. There are many examples of clever and courageous youth union members working, fighting and saving people in distress, achieving many victories and achievements, contributing to exemplify the youth flag.
Among them, Captain Tran Trung Hieu is a shining example in the fight against crime and protecting the peaceful and happy life of the people.
To recognize the courageous spirit in the work of Captain Tran Trung Hieu, the Ho Chi Minh Communist Youth Union Central Committee decided to posthumously award the "Courageous Youth" badge. This is the greatest recognition of the union organization for Captain Hieu in the process of fulfilling his mission of safeguarding peace for the people.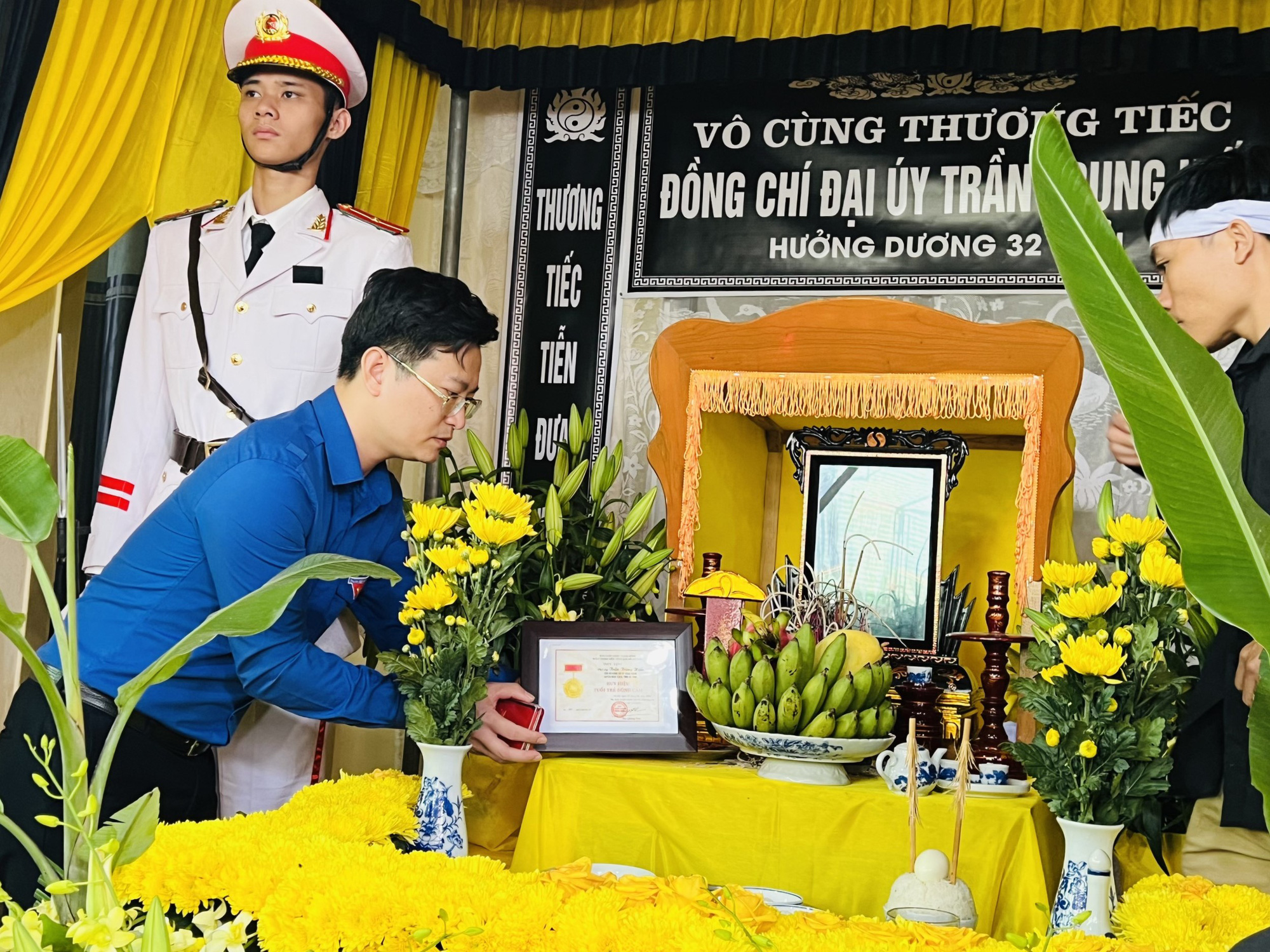 On November 13, Lieutenant Tran Trung Hieu, on duty at Cho Cui Temple (Xuan Hong Commune, Nghi Xuan District), found Tran Truong Gia Bao (26 years old, living in Xuan Hong Commune) showing signs of suspicion of trafficking . Narcotics.
When Lieutenant Hieu approached and caught hold of him, suddenly Bao attacked him several times with the scissors, seriously injuring him.
For 4 days, the medical team of Nghe An General Friendship Hospital and the team of doctors of Viet Duc Hospital (Hanoi) and dozens of police officers from Nghe An and Ha Tinh provinces had the same blood group AB. were present at the hospital and tried to get a blood transfusion and treatment, but Mr. Hieu still could not survive and died at 6:35 am on 17 November.
On 17 November, the Minister of Public Security signed the decision to promote the military rank from Lieutenant to Captain for Mr. Tran Trung Hieu, who died in the line of duty.
(TagstoTranslate)Ha Tinh(T)Stabbing a police officer(T)Captain Tran Trung Hieu(T)Drug trafficking