According to the description of one evacuated person, the scene was chaotic. Israeli forces searched and scanned the men's faces among those leaving the hospital and took some with them.
Mahmoud Abu Auf told the news agency AP He was quoted by phone as saying after he and his family left the hospital: "Tanks and snipers were everywhere."
Israeli forces searched Al-Shifa hospital in Gaza City for several days to locate the Hamas command center. Israel has confirmed that Hamas is operating underground tunnels at al-Shifa hospital and accuses the facility of being a military outpost of the armed group.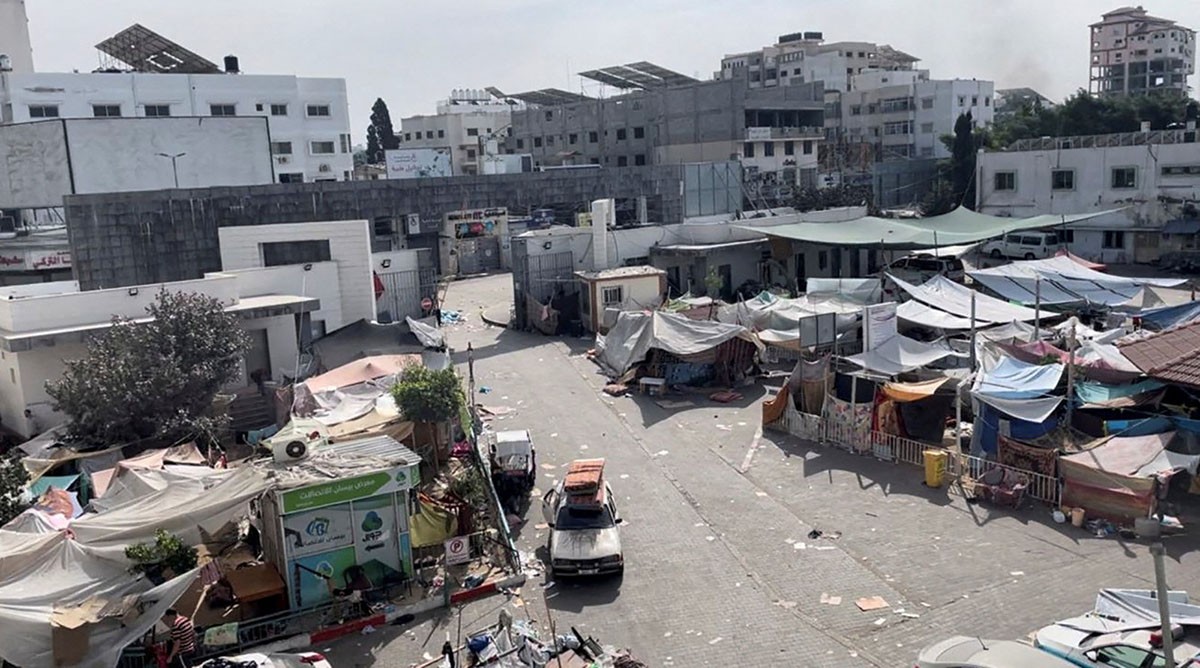 When Israel launched offensive operations in the area around Al-Shifa Hospital, tents and temporary homes were set up for Palestinians living in the Shifa Hospital courtyard. Photo: Reuters
The Israeli side said that the evacuation from al-Shifa hospital was voluntary. Only a skeleton crew remains to care for those who are too sick to be transferred, and the Israeli military controls the facility.
On November 18, the Israeli military said that the hospital director asked to help those who wanted to escape safely. The Israeli military said it had not ordered any evacuations and that medical staff were allowed to remain in hospitals to assist patients who were unable to walk.
However, according to Mr. Medhat Abbas, an official at the Gaza Health Authority, the Israeli military ordered the evacuation of the facility, giving the hospital one hour to evacuate everyone.
After the evacuation, Dr. Ahmed Mokhlalati at Al-Shifa Hospital said on social networks that there were still about 120 patients who could not go, including some to the intensive care unit, including premature infants, for their care. He and five other doctors stayed. Them.
It is not clear where the people who left the hospital went.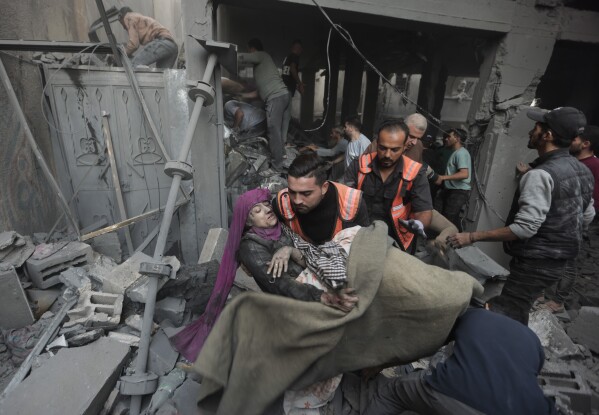 On 18 November, an injured woman was found under debris following an Israeli airstrike on the Khan Younis refugee camp in the southern Gaza Strip. Photo: AP
According to the World Health Organization, 25 hospitals in the Gaza Strip cannot operate due to fuel shortages, damage and many other problems, while the remaining 11 hospitals are only partially operational.
Israel says the hospital in northern Gaza was the main target of the attack, aimed at eliminating Hamas.
Internet and phone services were restored in Gaza on 18 November, ending a telecommunications disruption that had forced the United Nations to halt vital aid shipments.
The first flight carrying Palestinian children injured in Gaza landed in the Arab Emirates (UAE) on 18 November. The flight is part of the UAE's humanitarian effort to assist 1,000 Gaza children.