"We have advanced about 3-8 km, depending on the terrain, on the east bank of the Dnipro River" – British newspaper Guardian Ukrainian military spokeswoman Natalia Gumenyuk was quoted on 19 November as saying – "It is estimated that several tens of thousands of Russian troops are present in the area and are constantly firing artillery. We still have a lot of work to do."
Speaking on national television, Ms Gumenyuk did not say whether Ukrainian units were in full control of these areas after Russian forces withdrew.
Ukraine regained control of the western bank of the Dnipro River after Russian troops withdrew last November. Since then, both sides have worked hard to strengthen the defense line on both sides of the Dnipro River.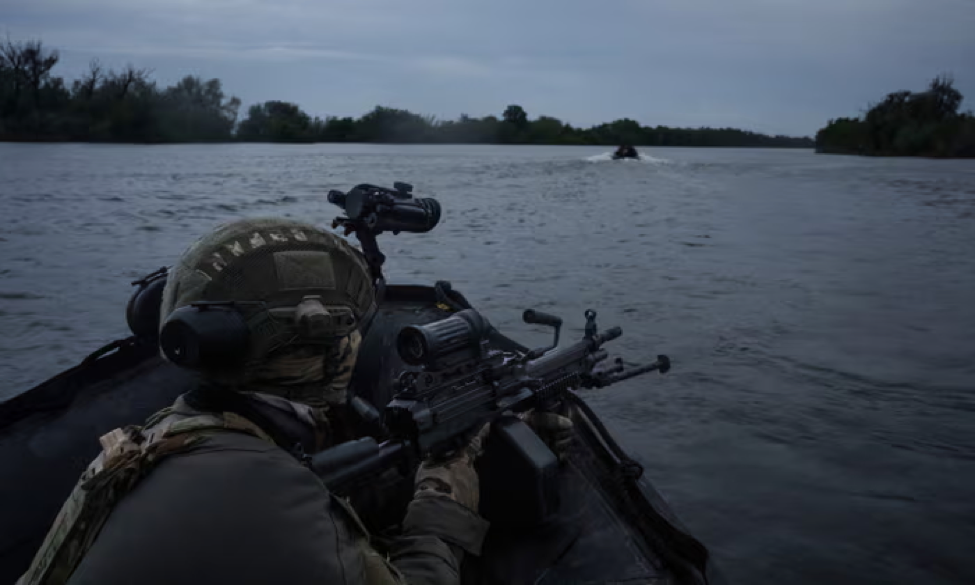 Ukrainian soldiers advance by boat on the Dnipro River on the front line near Kherson – Ukraine in June. Photo: AP
The Ukrainian military has recently conducted several river crossing attacks and announced success last week.
Mr Vladimir Saldo, who had been appointed governor of the Kherson region by Russia, acknowledged on 15 November that Ukrainian forces had crossed the river which Russia considered a major obstacle for Kiev's troops.
However, the Russian side declared that the enemy would face "hell fire" and that Kiev troops "may only survive 2 days".
"We have mobilized additional forces. The enemy is trapped in the Krinki settlement. A fiery hell has been prepared: bombs, missiles, heavy flamethrower systems, artillery shells and unmanned aircraft" – announced Mr. Saldo.
Both Kiev and Moscow were attacked by UAVs at night
Ukraine's capital Kiev and Russia's Moscow both became targets of drone attacks on the night of 18 November.
"Kiev's attempt to carry out a UAV attack on the facilities of the Russian Federation was stopped" – the Russian Defense Ministry said in a statement on November 19 and stressed – "all UAVs of the enemy were destroyed by air defense equipment in the area of ​​Bogorodsky Destroyed" urban district, Moscow region."
reuters The head of the military administration of the capital Kiev, Mr. Sergiy Popko, was quoted writing on Telegram: "The enemy attacked our capital with UAVs for two nights in a row. Russian UAVs were launched in several groups and attacked separately. Directions to Kiev".
The Ukrainian General Staff said that 15–20 UAVs that attacked Kiev were destroyed by Ukrainian air defense forces.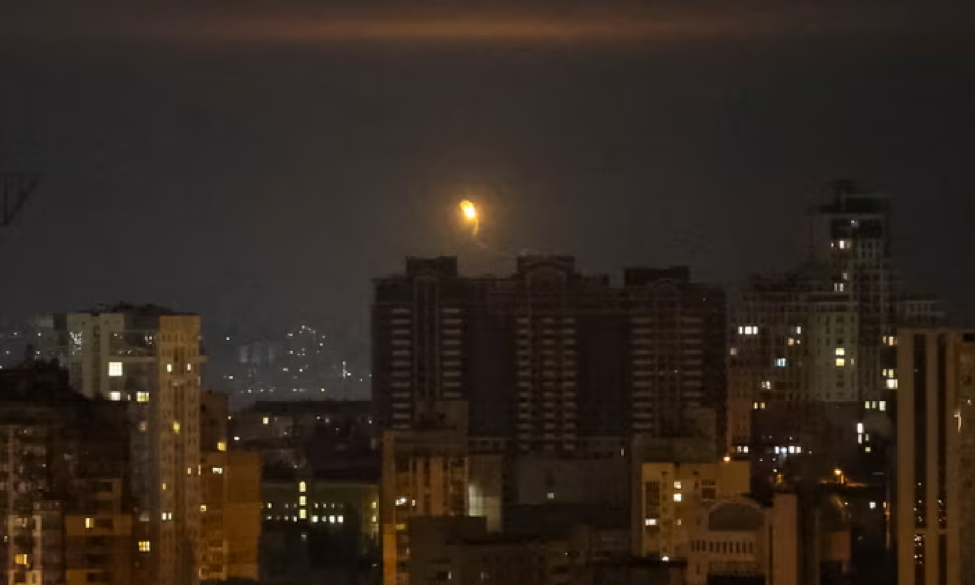 On the night of 18 November, a UAV was destroyed in the sky of Kiev, the capital of Ukraine. Photo: Reuters
bang hung