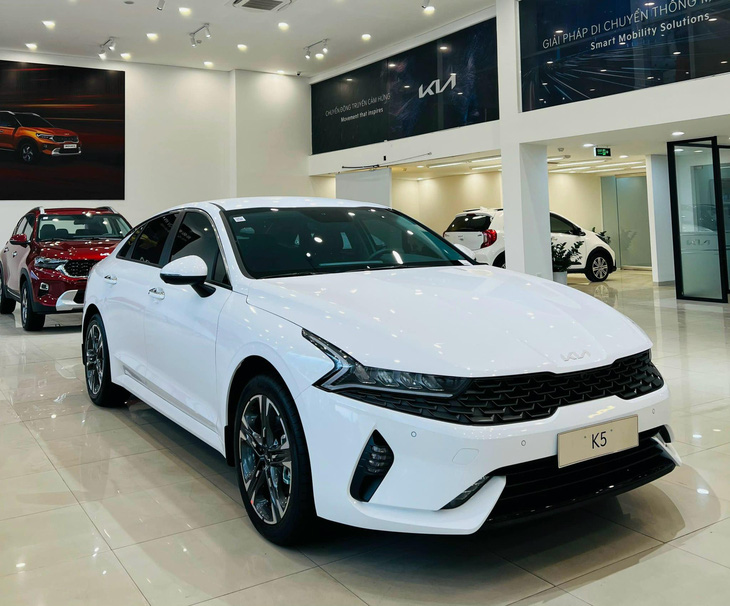 Most dealers are selling the Kia K5 produced in 2022 at a price of 784 million VND for the luxury version and 839 million VND for the premium version, which is 65 million VND lower than the listed price.
In particular, a dealer in Hanoi is offering a discount of up to 139 million VND for a white Kia K5 Luxury produced in 2022. Thus, the actual price is as low as 720 million VND.
This price is also lower than the lower segment car model Toyota Corolla Altis (priced from 725 million VND). This promotion for Kia K5 cars produced in 2022 does not include the GT-Line version.
Meanwhile, the Kia K5 produced in 2023 still maintains a selling price of 859 million VND (luxury), 904 million VND (premium) and 999 million VND (GT-line). The Kia K5 is assembled domestically, so customers buying the car also get a 50% discount on registration fees from the government.
What's in the Kia K5?
The Kia K5 belongs to the D-Class sedan segment, competing with the Mazda6, Toyota Camry and Honda Accord.
Among them, Mazda6 is currently the car model with the lowest listed price (from 779 million VND), followed by Kia K5 (from 859 million VND). The Toyota Camry and Honda Accord are much higher with prices of 1,105 billion VND and 1,319 billion VND respectively.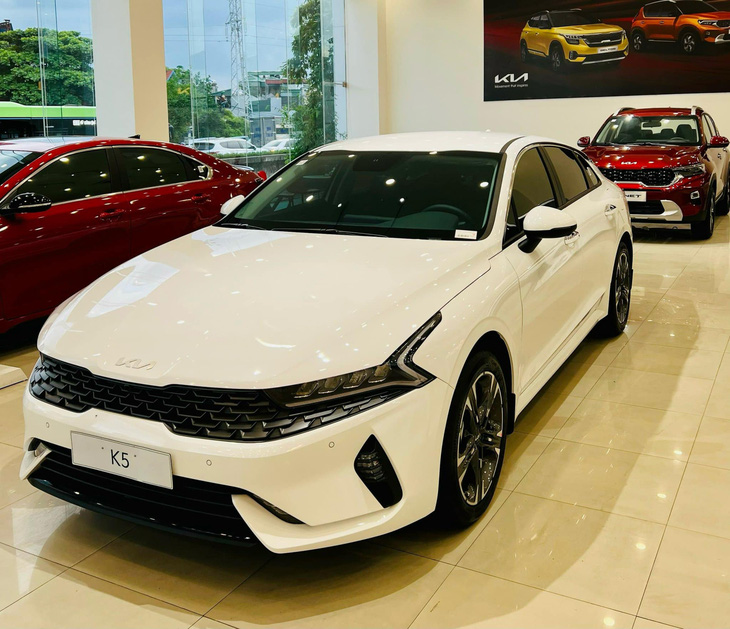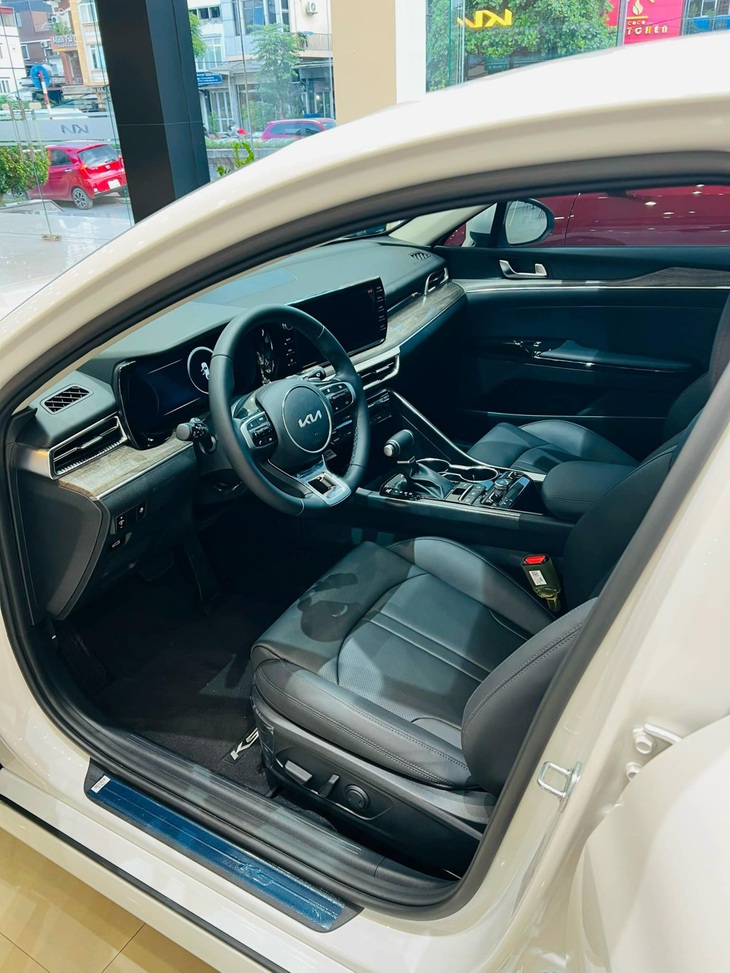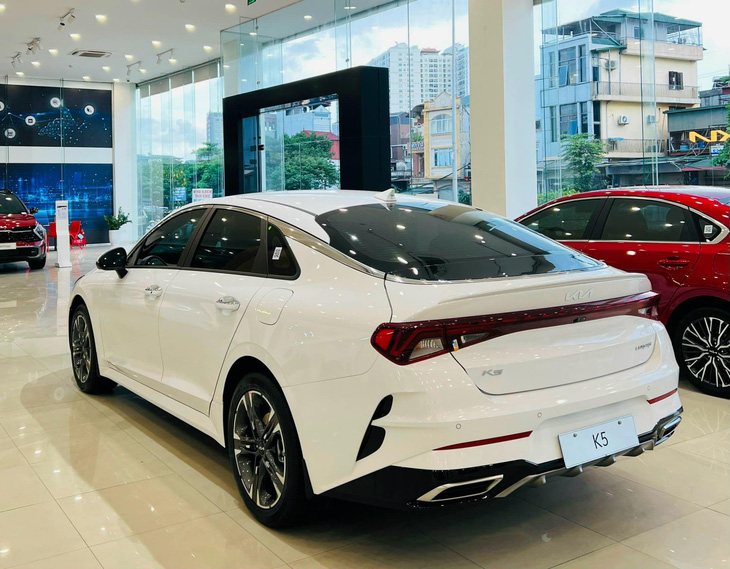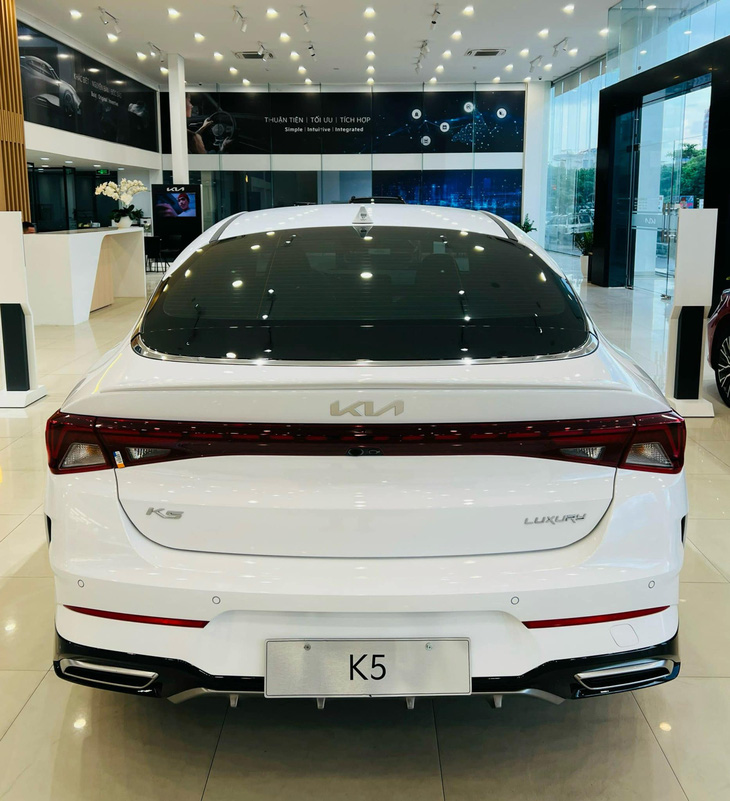 By the end of October 2023, the Kia K5 sold a total of 827 vehicles, which is above the Honda Accord (41 vehicles), but below the Mazda6 (921 vehicles) and Toyota Camry (2,051 vehicles).
Globally, the Kia K5 has just received a mid-life upgraded version (facelift) and will probably be available in Vietnam soon.
(TagstoTranslate) Kia K5(T)Kia Car Price(T)Car Price News(T)Car Discounts(T)Kia K5 Luxury